Rules, Forms, and Resources
Rules for the National Science Bowl®
NSB Coach Clinics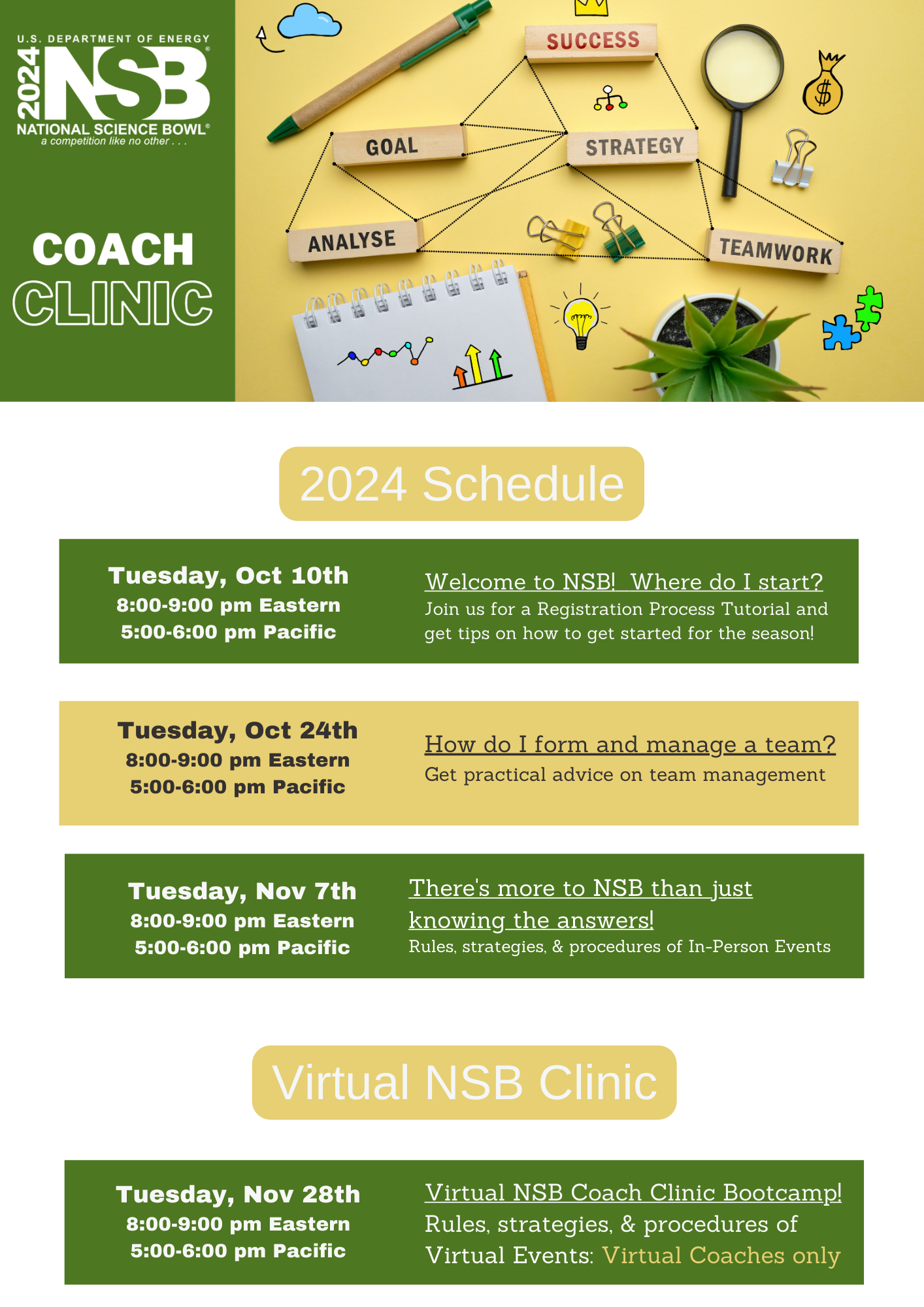 The Department of Energy's National Science Bowl would like to invite you to the following Coach Clinic Training Sessions. Get practical advice, encouragement, and helpful tips from a panel of veteran NSB coaches and alumni. Click this link to register!
---
Sample Questions
High School Samples | Middle School Samples
---
Preparing Your Team For The National Science Bowl®
Here you will find tips and resources to help prepare your team for the regional and national competitions of the National Science Bowl®. Please note: the information found below was created to support in-person, head-to-head competitions, but some information is applicable to the virtual format for 2023.
Other Helpful Hints: [pdf] [.doc]
Additional Resources from Outside Sources
This list of resources found herewas compiled and/or created by former participants of the National Science Bowl® and not officially endorsed by the U.S. Department of Energy or the National ScienceBowl® as official study materials. Content and resources compiled outside of our office may be out-of-date or even incorrect. Students and coaches should always confirm the validity of any resources and study questions independently. The views, opinions, and adviceexpressed here or in any videos are personal and notrepresentative of the positions/policies of the Department ofEnergy or The National Science Bowl®.
NSB Forms:
Coaching Tips
For tips in preparing your team, review the following Coach Interview from a former National Science Bowl® Coach.