About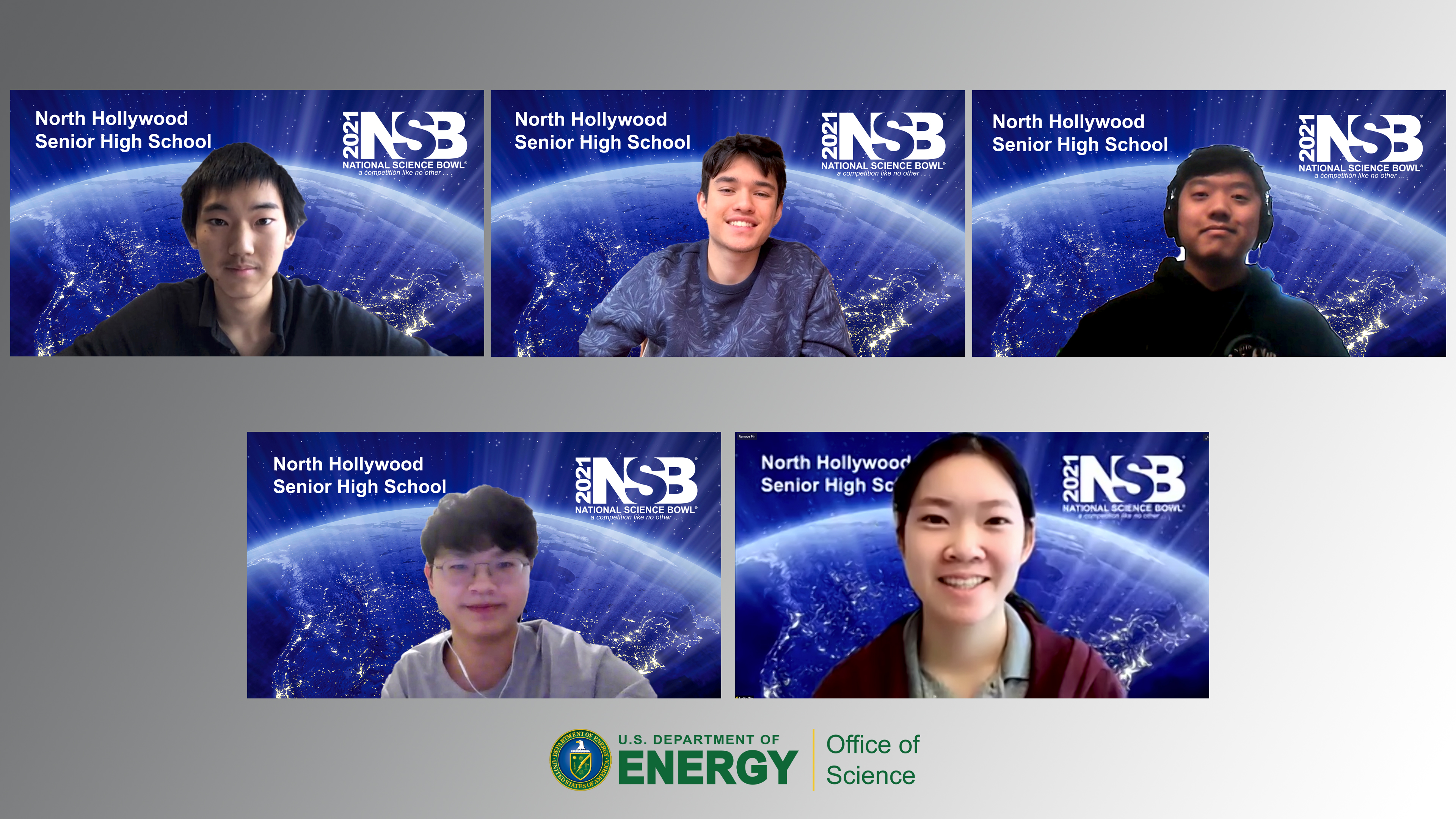 The high school team of North Hollywood Senior High School in North Hollywood, California; Winners of the Virtual 2021 National Science Bowl®.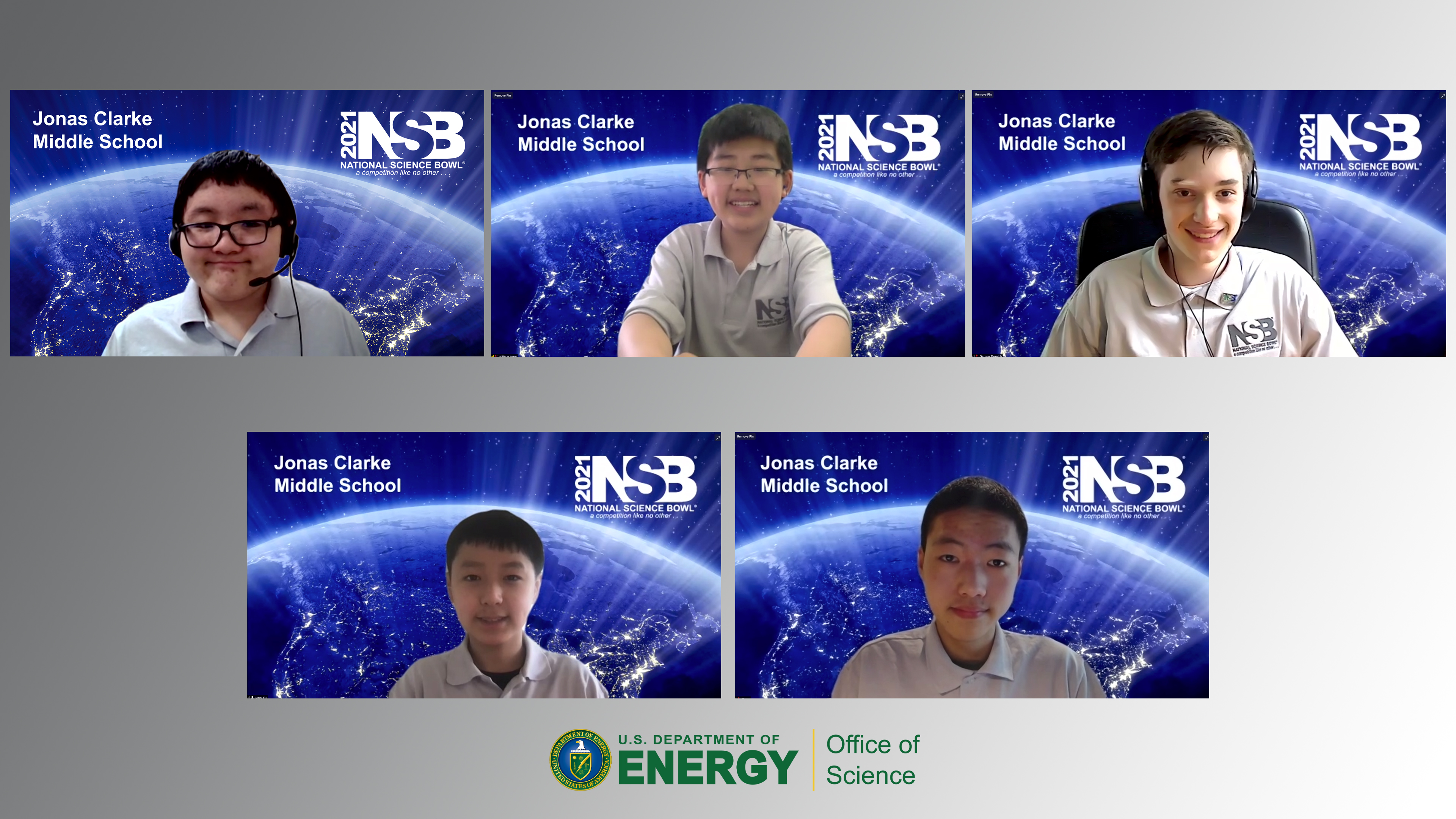 Launched in 1991, the National Science Bowl® (NSB) is a highly competitive science education and academic event among teams of high school and middle school students who compete in a fast-paced verbal forum to solve technical problems and answer questions in all branches of science and math. Each team is composed of four students, one alternate student, and a coach. Regional and national events encourage student involvement in math and science activities of importance to the Department of Energy and the Nation.
Regional science bowl championship teams receive an all-expenses paid trip to compete at the national event. High school and middle school teams travel to Washington, D.C. in April. The national events are several days of science activities, sightseeing, and competitions. Teams enjoy the entire science bowl experience and take home many prizes. There are cutting-edge science seminars and hands-on science activities.
Click To View The Past Winners of The National Science Bowl®: High School Winners and Middle School Winners
Click To View The 2020 Finals and Past National Science Bowl® Photos and Videos