Partnering Resources
Partners play a critical role in transitioning advanced technologies from SBIR/STTR funded programs to the commercial market. Throughout technology development and productization you will engage with a myriad of partners filling many different roles and providing many different capabilities. The type of partners needed will vary as you move along the development path.
Ideas

[more]

You have a good idea that matches well with a DOE topic, but you need to add team members to complete your Phase I application. They might participate as consultants or subcontractors providing additional for-fee support during Phase I as you work to see if your idea is feasible. Or perhaps you need to speak to a subject matter expert (SME) to get feedback on the feasibility of your technical objectives or to add critical technical expertise to strengthen your team.
Proof of Concept

[more]

You received a Phase I and you're preparing your Phase II application. As you move from Phase I into Phase II, your partnering needs will begin to change from being technology driven toward being product driven. You might be looking for help to assess the opportunity (business services/TABA providers), beta sites and/or potential customers, engineering support, strategic partners to strengthen your business development team, etc.

You are also looking for letters of support to include with your Phase II application. In beginning this search, start with the stakeholders you interviewed when doing your customer discovery. This is a great time to reconnect with them to let them know how the technology has been developing since you last spoke with them and/or to let them know that you listened to them and are working on a solution to address their needs – that you'd love to catch up to get their feedback on it.
Development/Prototype/Testing

[more]

You received a Phase II and you are steadily working toward prototype development and getting your MVP (minimal viable product) in front of potential customers. You need help translating your benchtop prototype into a ruggedized, shippable product; you need certifications; you need packaging; you need manuals and product spec sheets. You need a professionally designed website – you only get one chance to make a first impression – make sure it is a good one. You need strategic partners to support your business strategy: licensing to an established partner; distribution and sales support; manufacturing. You need funding to make your dreams a reality – SBIR/STTR funds can't support it all albeit there are opportunities for sequential Phase II awards [Phase IIA, Phase IIB and Phase IIC – see the Funding Opportunity Announcement for more details]. You need help perfecting your pitch and getting in front the of right audience.
---
Resources for Manufacturing, Engineering Design, Test/Certification and Commercialization Services
Please click on the type of resource needed. Keep in mind that these are not exhaustive lists but a place to start.
If you are a service provider that has not been included and would like to be added to the list, reach out to Carol Rabke directly.




Disclaimer: DOE is not endorsing, sponsoring, or otherwise evaluating the qualifications of the individuals and organizations that appear as partnering resources.
---
Coming in July 2023 – DOE SBIR/STTR Partnering Website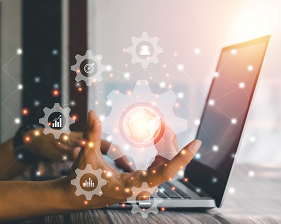 Our Tech to Market (T2M) Advisor, Carol Rabke, joined the SBIR/STTR programs office in July 2021 after working more than 20 years in the SBIR/STTR community. In this new role, she is focused on providing resources to help DOE SBIR/STTR awardees and applicants build the necessary relationships at each step of the development path.
Look for an SBIR/STTR partnering website for DOE applicants and awardees to be unveiled in July 2023.
In the interim, reach out to Carol to discuss specific partnering needs. View recent inquiries on the SBIR/STTR partnering blog.