Texas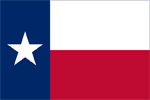 Company:
Applied Nanotech, Inc.
3006 Longhorn Blvd. Suite 107
Austin, TX 78758-7631
Topic:
Nuclear Physics Instrumentation, Detection Systems and Techniques
Title:
Carbon Stripper Foil for the Next Generation Rare Isotope Beam Facility
Summary:
This project will continue to develop recent advances in carbon nanomaterials and low-cost manufacturing techniques to generate carbon foils that can be used current and future accelerators.
---
Company:
Blue Sky Electronics, LLC
401 Studewood, Ste 203
Houston, TX 77007-2733
Topic:
Nuclear Physics Electronics Design and Fabrication
Title:
Electronics for Fast Vertex Position Measurement
Summary:
This project will develop new electronics to quickly measure, process and distribute extremely fast timing measurements. It will increase the efficiency of particle collider experiments and provide an important building block for advanced instruments used in the life sciences, medical imaging, manufacturing, and environmental monitoring.
---
Company:
Saxet Surface Science
3913 Todd Lane, Suite 303
Austin, TX 78744-1057
Topic:
Nuclear Physics Accelerator Technology
Title:
Improved Ion Resistance for III-V Photocathodes in High Current Guns
Summary:
This project will test the limits of a chemically stabilized surface layer to withstand charged particle induced deterioration and to withstand electron stimulated recovery to act as a substitute for cesium dosing.
Back to Top
Back to Map