New York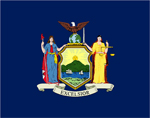 Company:
Dimension Technologies, Inc.
315 Mount Read Boulevard
Rochester, NY 14611-1982
Topic:
Scientific Visualization and Data Understanding
Title:
2D Switchable/Multiview Autostereoscopic 3D Display
Summary:
This project will develop a prototype desktop and large screen displays that produce high resolution 3D images which can be viewed without 3D glasses by scientists viewing complex multi dimensional data sets or simulations. These displays could also be used in conference rooms and eventually home TV.
---
Company:
H2 Pump, LLC
11 Northway Lane North
Albany, NY 12110
Topic:
Hydrogen, Fuel Cells, and Infrastructure Technologies
Title:
Process Intensification of Hydrogen Unit Operations Using an Electrochemical Device
Summary:
This project will develop a technology that is a simplified, multi-functional device which pumps, purifies, and pressurized hydrogen in a single, low cost, efficient, non-mechanical process.
---
Company:
MesoScribe Technologies, Inc.
7 Flowerfield Suite 28
Saint James, NY 11780-1514
Topic:
Sensors and Controls for Fossil Energy Power Generation Systems
Title:
Development of Packaging and Integration of Sensors for On-Line Use in Harsh Environments
Summary:
This project will develop improved sensor packaging techniques for use in advanced power systems. The technology will enable steam turbines, boilers, and other critical components to be monitored and operated efficiently to prevent unforced shutdowns, reduce maintenance costs, and reduce emissions.
---
Company:
Simmetrix, Inc.
10 Executive Park Drive
Clifton Park, NY 12065-5630
Topic:
Software Libraries and Applications Maintenance and Scaling to Petascale
Title:
Interoperable Components to Support Unstructured Mesh Simulations on Massively Parallel Computers
Summary:
This project will support the reliable automatic generation and control of the computer representations used by software to perform complex physical simulations. Theses tools will execute automatically in seconds to minutes of computer time thus eliminating the hours to months of time of experts currently spend on such processes.
---
Company:
Underground Systems, Inc.
84 Business Park Drive, Suite 109
Armonk, NY 10504
Topic:
Advanced Technologies for Electricity Systems
Title:
Adaptive Predictive Algorithms and Real-Time Decision Support Tools for Renewables Integration
Summary:
This project will develop and implement software and visualization decision support tools to allow utilities to incorporate DLR in their operations. Advanced technologies are necessary to optimize the efficiency of the electric transmission grid for better renewables integration, and a Dynamic Line Rating (DLR) system could be used for this purpose.
Back to Top
Back to Map