Connecticut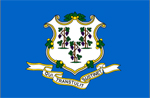 Company:
Molecular Neuroimaging, LLC
60 Temple Street
Suite 8A
New Haven, CT 06510
Title:
Development of Automated Software Program for the Analysis of Alzheimer's Disease Beta-Amyloid Scans
Summary:
This project will apply the newly developed software, Objective and Generalized Tracer Evaluation (OGRE), to a prospective clinical study that will assess the utility of the advanced image processing package as an aid in the automated, early, and accurate diagnosis and monitoring of Alzheimer's patients.
---
Company:
Omega-p, Inc.
258 Bradley St., 2nd fl.
New Haven, CT 06510-1106
Title:
High-Power Microwave Switch Employing Electron Beam Triggering
Summary:
Progress in elementary particle high-energy physics depends on the evolution of technology to enable future machines to operate at higher energies than can be reached at present. The high-power microwave switches to be developed in this project are to allow tests of structures to sustain higher electric fields without breakdown, thus enabling operation at higher energy, and also opening up commercial applications with improved clinical accelerators, for example.
---
Company:
Supramagnetics, Inc.
214 Canal Street
Plantsville, CT 06479-1742
Title:
A New Multifilament Round Wire with Enhanced Bi2212 Texture for HEP High Field Magnet Applications
Summary:
A new economical Bi2212 superconductor with advanced performance will be developed for high field magnets utilized in high energy physics research, fusion machines, and MRI and NMR instruments for the general benefit of the public.
---
Company:
R&d Dynamics Corporation
49 West Dudley Town Road
Bloomfield, CT 06002-1421
Title:
Foil Gas Bearing Supported High Temperature Cathode Recycle Blower
Summary:
Large multi-megawatt size Solid Oxide Fuel Cell based Integrated Gasification Fuel Cell power plants are being developed and planned for the near future. R&D Dynamics will develop a reliable, oil-free and affordable cathode and anode recycle blower, capable of 850 oC, which will improve the energy efficiency of multi-megawatt size fuel cell systems and thus will help our nation use its most abundant fossil fuel resource in an environmentally friendly manner while creating green jobs.
---
Company:
Precision Combustion, Inc.
410 Sackett Point Road
North Haven, CT 06473-3106
Title:
Compact and Streamlined Oxy-Syngas Reheat Combustor
Summary:
In support of national goals for clean coal utilization and addressing global climate change, development of combustors for electric power generation is required. This project will experimentally demonstrate the performance of a novel reheat combustor with success leading to commercialization of power generation capability with efficient carbon sequestration.
Back to Top
Back to Map