Colorado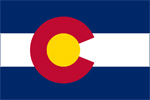 Company:
TDA Research, Inc.
12345 W. 52nd Ave.
Wheat Ridge, CO 80033-1916
Topic:
Water Usage in Electric Power Production and Industrial Processes
Title:
Recovery Act - Brackish and Wastewater Cleanup for Process Cooling
Summary:
TDA Research Inc is developing a technology that will permit fossil fuel and nuclear power plants, as well as petroleum refiners and other industries that use large amounts of cooling water, to significantly reduce their demand for fresh water by using brackish water resources for cooling that are currently unsuitable because of their salinity.
---
Company:
Tusaar Inc.
1900 15th. Street
Boulder, CO 80302-5414
Topic:
Water Usage in Electric Power Production and Industrial Processes
Title:
Recovery Act - Economical Sequestering & Immobilization of Heavy Metals - Means to Recycle Water and Reduce Pollution
Summary:
Electric power plants generate large quantities of solid and liquid residuals which contain a broad spectrum of heavy metals. These residuals are stored in various ways including surface impoundments and landfills. In many instances, these materials come in contact with ground water and release some of these heavy metals into the surrounding environment. Tussar, Inc. has developed a novel system which can immobilize the metals in these water discharges. The use of granulated activated carbon and benzotriazoles is being investigated for these purposes, and could lead to an effective remediation technique.
---
Company:
Infotility, Inc.
2060 Broadway, Suite 320
Boulder, CO 80302-5224
Topic:
Smart Controllers for Smart Grid Applications
Title:
Recovery Act - Developing an Agent-Based Distributed Smart Controller for Plug-in Electric Vehicles and Distributed Energy Resources
Summary:
This project provides the basis for software applications that support next-generation SmartGrid operations and controls using novel optimized MicroGrid aggregation controls for Plug-in Electric Vehicles. This project can help increase the benefits and ultimate mass deployments of Plug-in Electric Vehicles and improves on current approaches to high-penetration renewables management integrating Plug-in Electric Vehicles, distributed solar, demand response, and distributed storage into utility grid operations. It benefits national security by developing methods to increase grid reliability and its ability to respond to emergencies and contingencies.
---
Company:
TDA Research, Inc.
12345 W. 52nd Ave.
Wheat Ridge, CO 80033-1916
Topic:
Advanced Industrial Technologies Development
Title:
Recovery Act - Production Scale-up of Nanoporous Carbons for Ultracapacitors
Summary:
Certain graphitic materials with nano-sized pores have unusually high electrical capacitance properties that make the materials useful for high power density capacitors ("ultracapacitors") with potential applications in a number of uses where high power density is required, such as wind turbines and automobiles. Future automobiles will make extensive use of electrical power, and power demands will be met by a number of storage devices such as batteries and ultracapacitors. TDA Research successfully developed a technology to produce large quantities of nano-porous carbon materials for use in ultracapacitors, starting from low cost starting materials such as wood and char. TDA Research is working with a number of US manufacturers to commercialize the new carbon-based materials production technology.
---
Company:
TDA Research, Inc.
12345 W. 52nd Ave.
Wheat Ridge, CO 80033-1916
Topic:
Advanced Manufacturing Processes
Title:
Recovery Act - Reactive Distillation Biodiesel Process
Summary:
TDA Research will develop a new process for making biodiesel that can use any oil or fat feedstock, especially low-cost unrefined vegetable oils and waste greases or animal fats. The use of low-cost feedstocks will reduce the price of biodiesel and expand the nation's production beyond what is possible from refined soybeans or canola.
---
STTR Project
Company:
Kapteyn-Murnane Laboratories, Inc.
1855 South 57th Court
Boulder, CO 80301
Topic:
Ancillary Technologies for Accelerator Facilities
Title:
Recovery Act - Development of a Fiber Based Source of High Average Power Ultrafact Pulses at 2.0 Microns
Summary:
This project makes use of recent advances in ultrafast fiber laser design in combination with optical amplification to convert the laser output for use in free-electron lasers or high harmonic generation. Limitations on fiber laser pulse duration will be removed by using the technique known as crossed-polarized wave generation, and making fiber lasers suitable for free-electron lasers, where they will be used to enhance the peak-power output of x-ray pulses. This technology promises to be useful for basic studies in chemistry and physics, for developing super-high-resolution microscopes for biology and medicine, for viewing nanoscale materials, and for applications in the nanoelectronics industry.
Back to Top
Back to Map