Glenn Seaborg Trail
Images of the Glenn Seaborg Trail
Old Tree | Creek | Tall Tree | Forest Floor | Ferns | Tranquil Spot | Bridge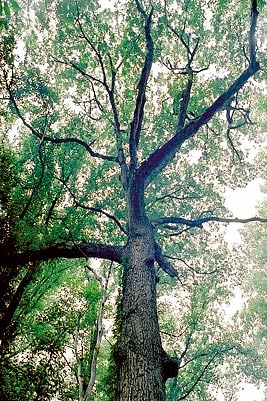 A large white oak along the Seaborg Trail that is estimated to date to the 1750's. A study of the estimated ages of the trees during the summer of 2000 suggested that this white oak is the oldest tree in the forest. Other oaks are estimated to date to the early 1800's and to the 1840's. Trees in this small forest, therefore, span the years from the French and Indian War, through the American Revolution and Civil War, to the present time.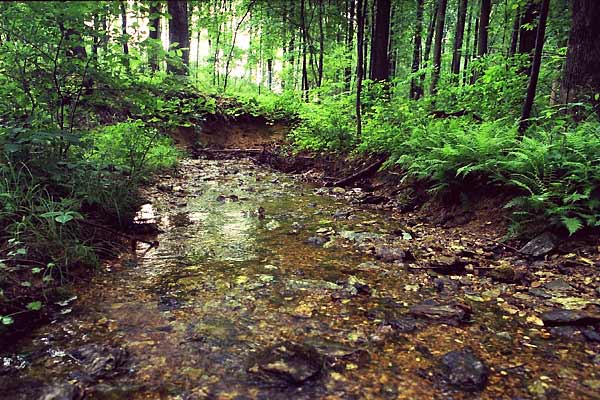 A view of the creek looking downstream toward the south. The 7-8 acre forest is divided by the headwaters of an unnamed creek that flows through it from north to south. The creek is part of the Seneca Creek watershed that flows into the Potomac River, and ultimately to Chesapeake Bay.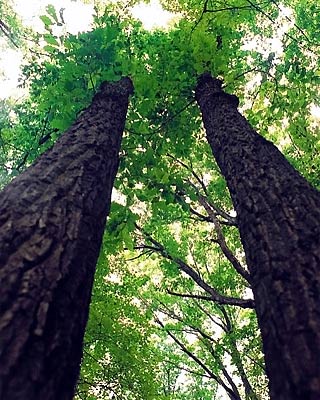 Tall trees like these oaks, create a very high canopy for the forest. Some areas of the forest appear to be very old, while other areas appear to be relatively much younger. Some areas of the forest were farm land just 45 years ago, when the AEC purchased the land for the Germantown site. This old farm land now has become new forest as the older trees spread their seed and helped the forest to regenerate and self-renew.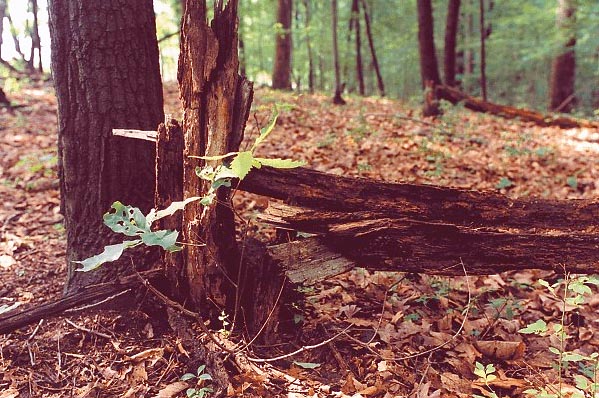 A view along the forest floor on the eastern hillside of the Germantown site's forest. This hillside area contains many trees with a wide range in size and age. It is dominated by oaks, some dating to about the 1860's to 1870's, and by tulip poplar dating to about the early 1900's.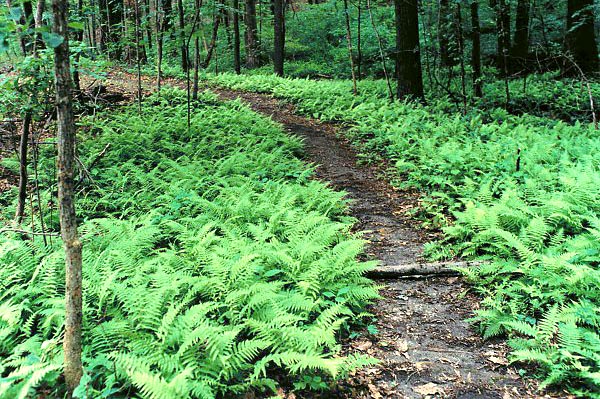 A portion of the Glenn Seaborg Trail (looking southerly) that runs through the forest. This central portion of the trail is a low spot blanketed with a lush bed of New York ferns and Christmas ferns, giving the area a very verdant appearance and a feeling of tranquility. The Seaborg Trail is about one quarter mile long and is used for walking and R&R by DOE employees during their lunch hour.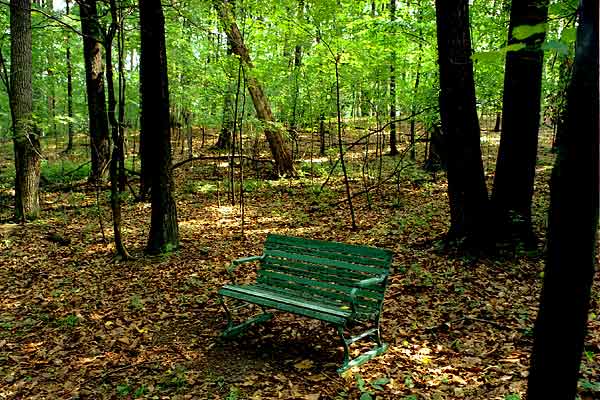 Benches along the midpoint of the trail provide a tranquil spot to rest and enjoy the forest.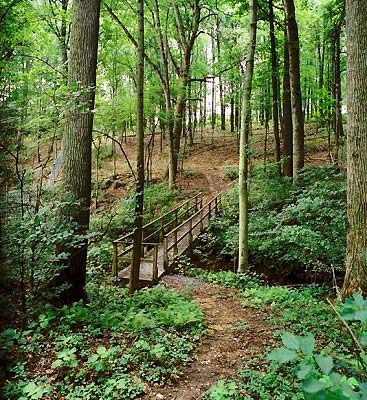 The southern bridge links the eastern and western slopes of the forest, and is near the point where the creek exits DOE property.