2010 DOE National Science Bowl® Photos – Will James Middle School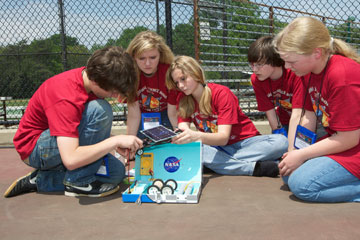 Will James Middle School Team as they compete in the Solar Car Challenge at the National Science Bowl for middle school students in Washington DC.
Left to right: Evan Quarles, Arianna Nord, Mikayla Nelson, Konner Howell and Kya Sorli.
Photograph by John Troha, National Science Bowl
For more information: DOE Press Office 202 586 4940.