2010 DOE National Science Bowl® Photos – LaFayette High School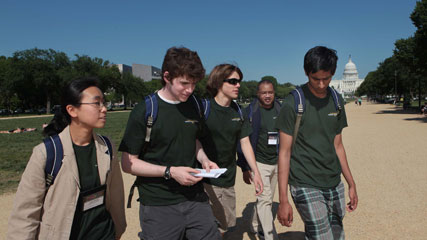 The LaFayette High School team tours the National Mall in Washington, DC on April 30, 2010. The Lafayette High School students are in Washington, DC to participate in the 2010 Department of Energy National Science Bowl.
Left to right: Jing Zhang, Daniel Comeaux, William Cannon Matthews, Coach Dwayne Edwards, and Nabapallab Pal

Photograph by Dennis Brack, National Science Bowl

For more information: DOE Press Office (202) 586-4940.