2010 DOE National Science Bowl® Photos – Hunter College High School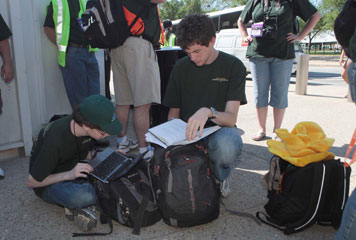 Eric Mannes (left) and Pearson Miller do some last minute cramming as they wait for their tour bus at the National Mall in Washington, DC on April 30, 2010. Mannes and Miller are on the Hunter College High School Science Bowl team.
Photograph by Dennis Brack, National Science Bowl

For more information: DOE Press Office (202) 586-4940.