Wayzata Central Middle School - Minnesota Regional Middle School Science Bowl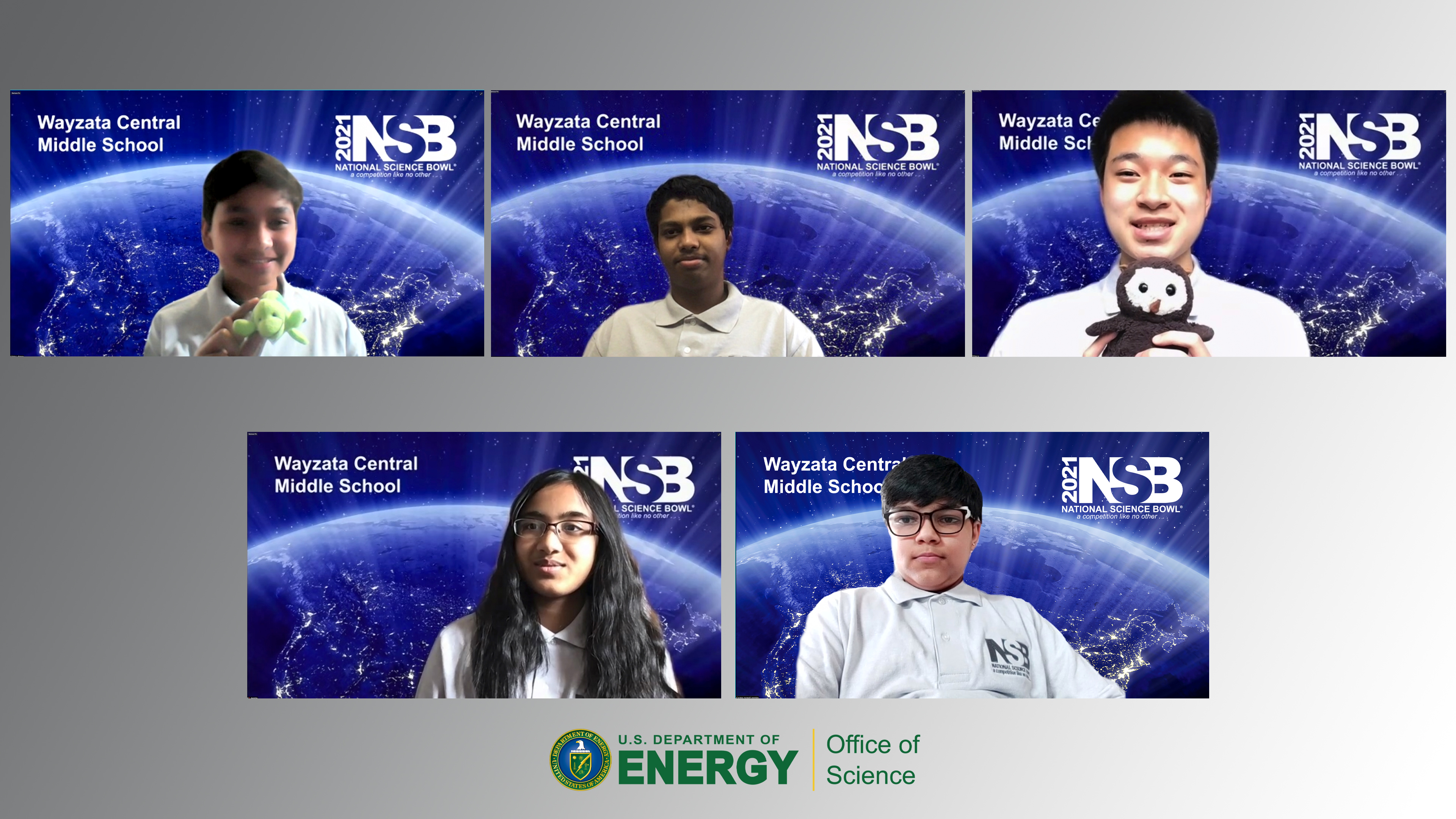 Coach Polly Laugen has taught in the Wayzata School District for thirteen years. In that time, she has taught sixth-grade physical science, seventh-grade life science, and eighth-grade earth science. She has been a Science Bowl coach at Central Middle School for four years. Prior to teaching, Coach Laugen worked as a microbiologist at the Hennepin County Medical Center in Minneapolis, MN and at the Ecolab Research Center in St. Paul, MN. She enjoys spending time with family at the cabin in Northern MN, skiing in Colorado, playing golf, reading, watching hockey games, Wheel of Fortune, Jeopardy and taking her dog to the dog park! Coach Laugen loves dogs, trying different salsas, and dolphins (even though she was bitten by one once)!
Coach Kris Swartchick has been teaching for 26 years and has taught middle school, high school, and junior college. She has taught earth science, life science, health, biology, advanced biology (AP), chemistry, and intro to biology. Somewhere in the early stages, she took off ten years to hold a variety of other jobs, most notably as a zookeeper for eight years. She is active in citizen science and loves spending time hiking, reading, playing flute, singing, and spending time with her three sons.
Rahul is a seventh-grade student who loves math and science. He loves to try and find solutions to people's various problems, helping a lot of people along the way. He also likes to join platforms that allow him to help other people with any academic struggles. He likes animals and wishes to have a pet of his own. He is fine working with a group but usually likes to work by himself. He enjoys writing expository nonfiction, which he hopes to soon publish. He likes space and wants to go to Harvard so he can become an astrophysicist when he grows up. He also likes reading books, playing video games, and teaching other people math. He has participated in Math Masters, Math League, and is in his second year of UMTYMP, a program where he goes to the University of Minnesota once a week to learn extra math.
Khoa Le is an eighth-grade student that is focusing on biology for the Science Bowl. He enjoys reading and playing video games in his spare time, while also playing soccer competitively. In school, he prefers math and science class the most, and is hoping to pursue classes in music, German, and computer programming when he gets into high school. His favorite animal is the owl, and his stuffed animal owl is actually one of the team's mascots! He is excited to be participating in the National Science Bowl competition, especially since it is his first time making it to nationals!
Pratyay Manepalli is a sixth-grade student who is a big bookie and sports person! His favorite team is the Chicago Bears! He loves science. He plays a lot of video games, his favorite is Madden. He is the first sixth-grade student in a long time to go to the middle school nationals from Wayzata (he thinks that is the only positive thing about Covid). He also participated in Math Masters for two straight years, participated in Math League, was in advanced math and reading during elementary school, and also gets straight A's. When he grows up he wants to go to the University of Minnesota and wants to have a major in astrophysics, and minors in astronomy, and cosmology, and later become an astrophysicist at NASA.
Aaratrika Mondal is a seventh-grade student that loves STEM. Her favorite subjects are science and math, and she loves to read. Outside of school, her passion is Kathak, which is an Indian classical dance. She participates in dance competitions and performs in her community. She loves to listen to music, and one of her hobbies is baking. Some of her achievements include making it to the MATHCOUNTS state competition and participating in the AMC and Math Masters competitions.
Pughazh Saravanan is a seventh-grade student who loves science and robotics. He loves Science Bow,l and it is his first time playing. His favorite topics are physics and chemistry. He likes to build things with Legos and likes to code. He has learned HTML, Python, CSS, and is currently learning Javascript. He has participated in First Lego League for two years. He mostly likes to build the robot and program it. He has gone to state once. He also likes to ride his bike and likes to see how things work.