Vera C. O'Leary Middle School - Eastern Idaho Regional Middle School Science Bowl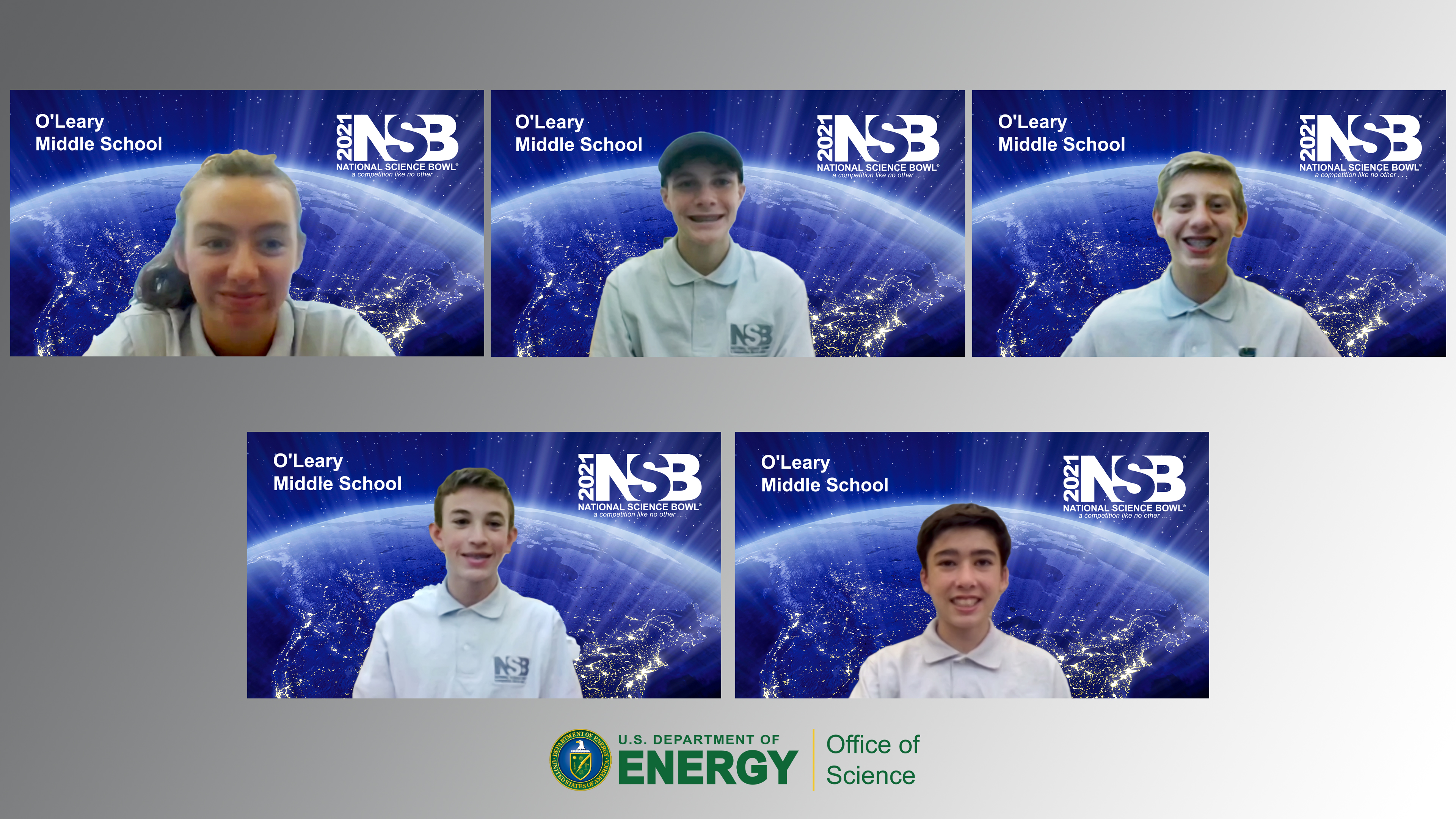 Coach Jo Marie Connor has taught honors chemistry and other science classes at Twin Falls High School for the past 32 years and has been the Quiz Bowl coach for 31 of those years. Coach Connor has a degree in biochemistry from Idaho State University. Coach Connor teaches physical science, honors chemistry and AP chemistry. Besides teaching Coach Connor enjoys walking on the Twin Falls Canyon Rim close to where Evil Knievel jumped many years ago. Coach Connor also enjoys doing crafts. She loves to watch her children participate in all their activities from gymnastics to football.
Coach Cara Hilles is a teacher in the Twin Falls School District. He teaches at one of the middle schools (O'Leary) and has been teaching for six years now. He is a life and physical science teacher and also helps coach the Quiz Bowl team. As a science teacher, he enjoys giving students the opportunity to become and act like real scientists with as many labs and learning activities as possible. Coach Hilles is a long-time lover of all things nature and science. He spends his time in the outdoors a great deal, usually fishing, hunting, or enjoying the fresh air. He also enjoys watersports, baseball, calligraphy, exercise, and most of all, a challenging project to keep him busy and his mind sharp. An interesting fact about Coach Hilles is that between 2014 and 2016, he was able to hold several local and state records in powerlifting, many of which still stand today.
Adam Wright is in the eighth grade and goes to Vera C. O'leary Middle School. He enjoys mathematics and science. He also enjoys creating and solving math problems with his brother. He has participated in MATHCOUNTS for the duration of his time in middle school, and has made it to the state competition all three years. In addition, he has been part of his school's Science Bowl team for all three years as well. He has made it to nationals both in sixth and eighth grade, with lockdown disrupting the competition in his seventh-grade year. Adam runs both cross country and track, and has been doing so for three years. He has been skiing and mountain biking since his youth, and has competed in both. He looks forward to continuing Science Bowl throughout high school as well.
Emily Wright is constantly finding a new interest. When she thought it was too quiet at home, she and her sister worked to convince her parents to get goats. Eventually, she weaseled her way into getting another dog. In school, Emily loves math, P.E., drama, band, and language arts. She's also the class president. Emily dislikes having too much time after school, so she picks up countless extracurriculars. She discovered her bowling talent through a short stint at bowling club, a love of running through cross country and track, and an interest in STEM through science club, Quiz Bowl, and MATHCOUNTS. Some of her free days are spent training for a half marathon with one of her best friends, although they usually does more messing around than running. Emily also loves spending time down at her family's ranch in Buhl, Idaho with her brother, sister, and parents, where they irrigate fields and attempt to ride half-wild horses bareback.
Jackson Martin is an avid rock climber, golfer, soccer player, and he participates in many other activities. Jackson participates in Quiz Bowl, track, basketball, and the MATHCOUNTS club at school. Jackson's favorite subject is math, or science. He plans to go study to be a marine biologist. Jackson works very hard, and he is currently taking several high school classes so he can get his associates degree by the time he has graduated high school. Jackson recently got in a terrible mountain biking crash, and he is on an incredibly fast pace to recovery. He has been determined to fully recover. This crash caused him to put his activities and school on pause. The concussion he received was a lot worse than doctors first thought. Without the amazing doctors at Primary Children's Hospital they would have never found the depressed skull fracture.
Logan Darrow is currently thirteen years old and will be turning fourteen later in the year. Aside from Science Bowl, or Quiz Bowl, he has been a part of the school chess club, plays baseball, and runs track for his school. He has a collection of Legos and enjoys building with them. His favorite subjects in school are mathematics, science, and history. At the current time, he plans on either being an aerospace engineer or an actuary. Once he has better finalized his career plan, he will take classes in high school and college accordingly. He hopes to build aeronautical equipment and machinery. He has also found his statistical unit in his algebra I class to be one of his favorites. Logan plays the trumpet at his school band. He has broken his left hand twice playing catcher on his baseball team. He is excited to participate in the National Science Bowl this year.
Will Hawkins is an eighth-grade student at O'leary Middle School in Twin Falls, Idaho, and has one older brother. He enjoys playing soccer, doing Quiz Bowl, and hanging out with friends, along with keeping fish. He strives to do well in school and his favorite subjects are math, science, and history. He enjoys these because they have interesting and applicable concepts and can be interesting and challenging. Math and science also offer good opportunities in future careers. In such future careers, he wishes to go to college and into medicine or chemistry, which are interesting to him and pay well. He also wants to learn about financial strategies in order to invest and earn more money in order to be successful later in life. Next year, he will go to Twin Falls High School and is looking forward to learning through various subjects, learning how to weld, playing on the high school soccer team, and competing on the Quiz Bowl team.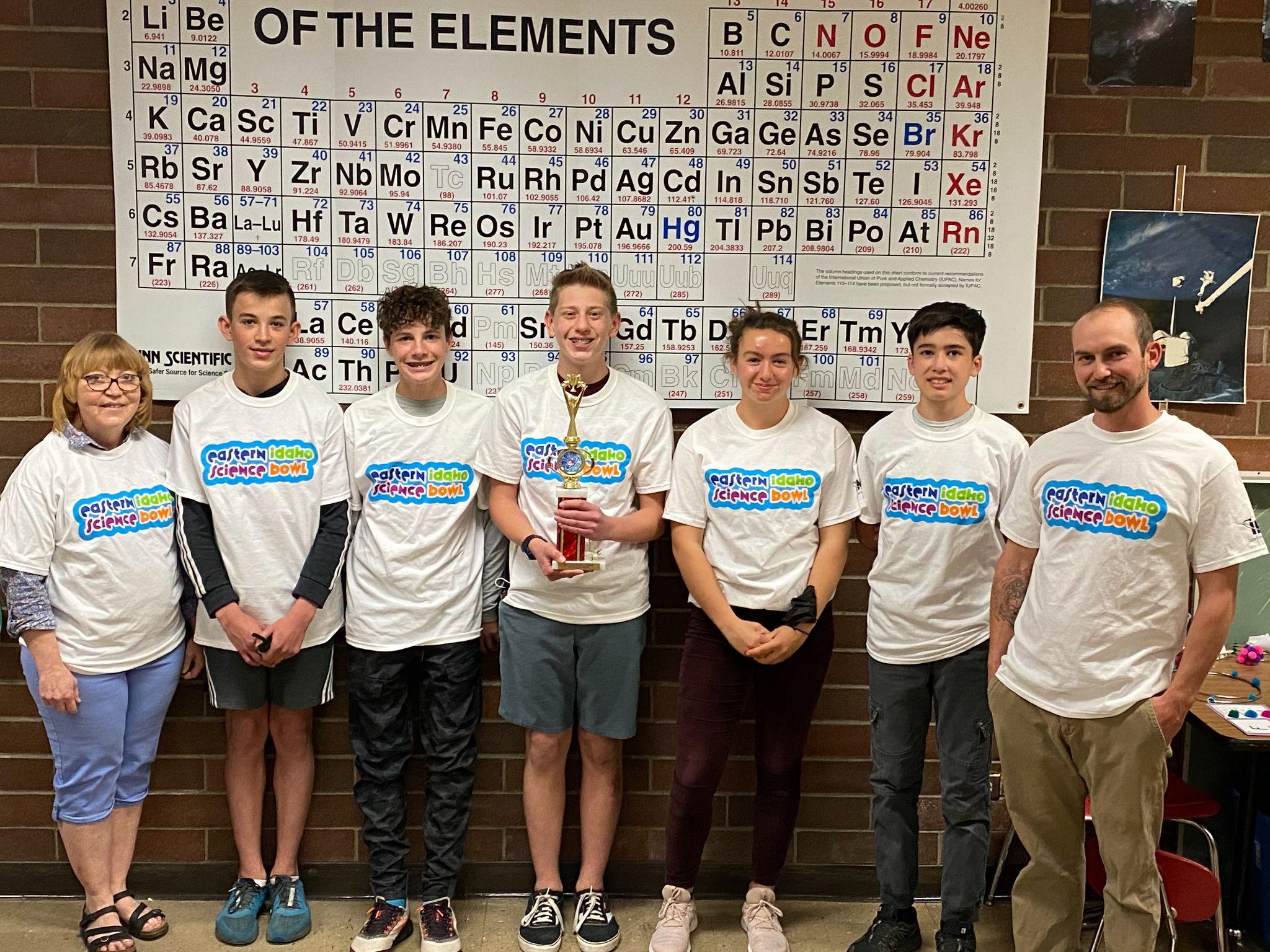 Coach Connor, William Hawkins, Jackson Martin, Logan Darrow, Emily Wright, Adam Wright, and Coach Hilles