Twelve Corners Middle School - Western New York Regional Middle School Science Bowl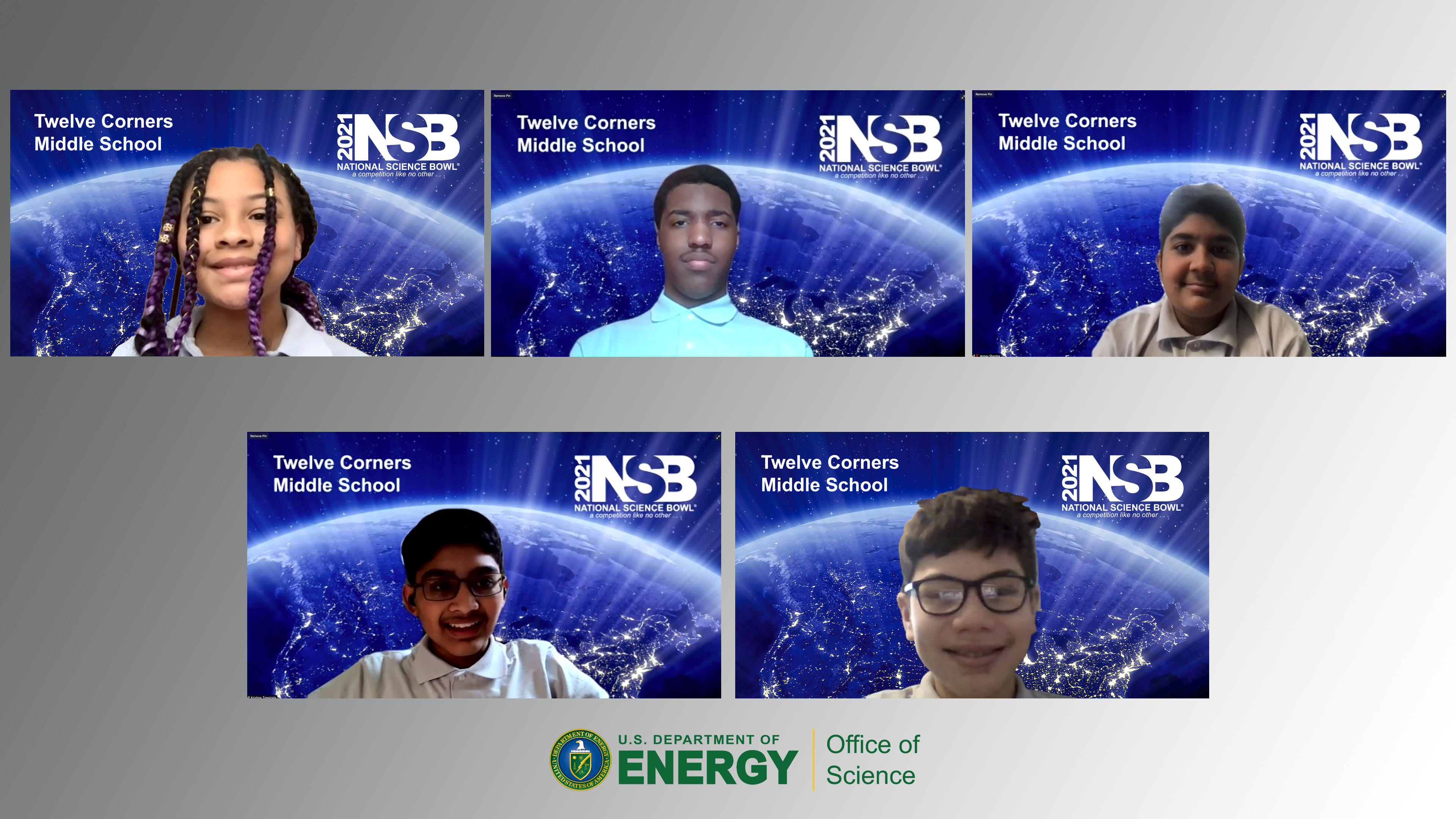 Coach Kelvin Knight, Sr. has volunteered at Twelve Corners Middle School since 2012. He has taught STEM after school science for the past thirteen years. He was raised in NY and attended college at the University of Rochester and grad school at the University of Illinois (Chicago). He is currently an educational doctoral candidate at the University of Rochester's Warner School of Education. He is studying student motivation for learning. Coach Knight is a board member of STAAR Leaders of Rochester, Inc. STAAR Leaders of Rochester provides local academic and continuing education scholarships for local high school graduates and adults. For the past thirteen years he has led groups of students across the country to learn and experience STEM firsthand and via STEM competitions. Coach Knight is a proud dad. His son graduated from Duquesne University in May 2020. If all is well in the world, they both plan to travel southern Europe together in 2021.
Coach Bakari Smith is a native of NY and an Urban-Suburban Alumni. In 2013, Coach Smith graduated from Irondequoit High School and continued his studies at Clarkson University. At Clarkson, he majored in electrical engineering with a concentration in power engineering and interned at Rochester Institute of Technology (RIT), General Electric Power & Water (GE P&W), and Rochester Gas & Electric (RG&E). Throughout his internships, and education at Clarkson University, Bakari gained exceptional experience in power generation, transmission, and distribution. He also became very involved with the National Society of Black Engineers (NSBE), where he served as secretary and vice president. After graduating from Clarkson in 2017, Coach Smith began working as a substation's engineer RG&E, and now works as a protection & control engineer. In addition to coaching NSB, Coach Smith serves as secretary of the Rochester NSBE professionals, an inaugural member of the Clarkson University Black Alumni Network, a tutor/teacher. In his spare time, Coach Smith enjoys cooking, swimming, and playing saxophone.
Team members:
Arnav Sharma
Krishna Srivatsav Tangirala
Elias Gray
Camryn McFadden-Olivier
Latavion Smith