Tupelo Middle School - Mississippi Regional Middle School Science Bowl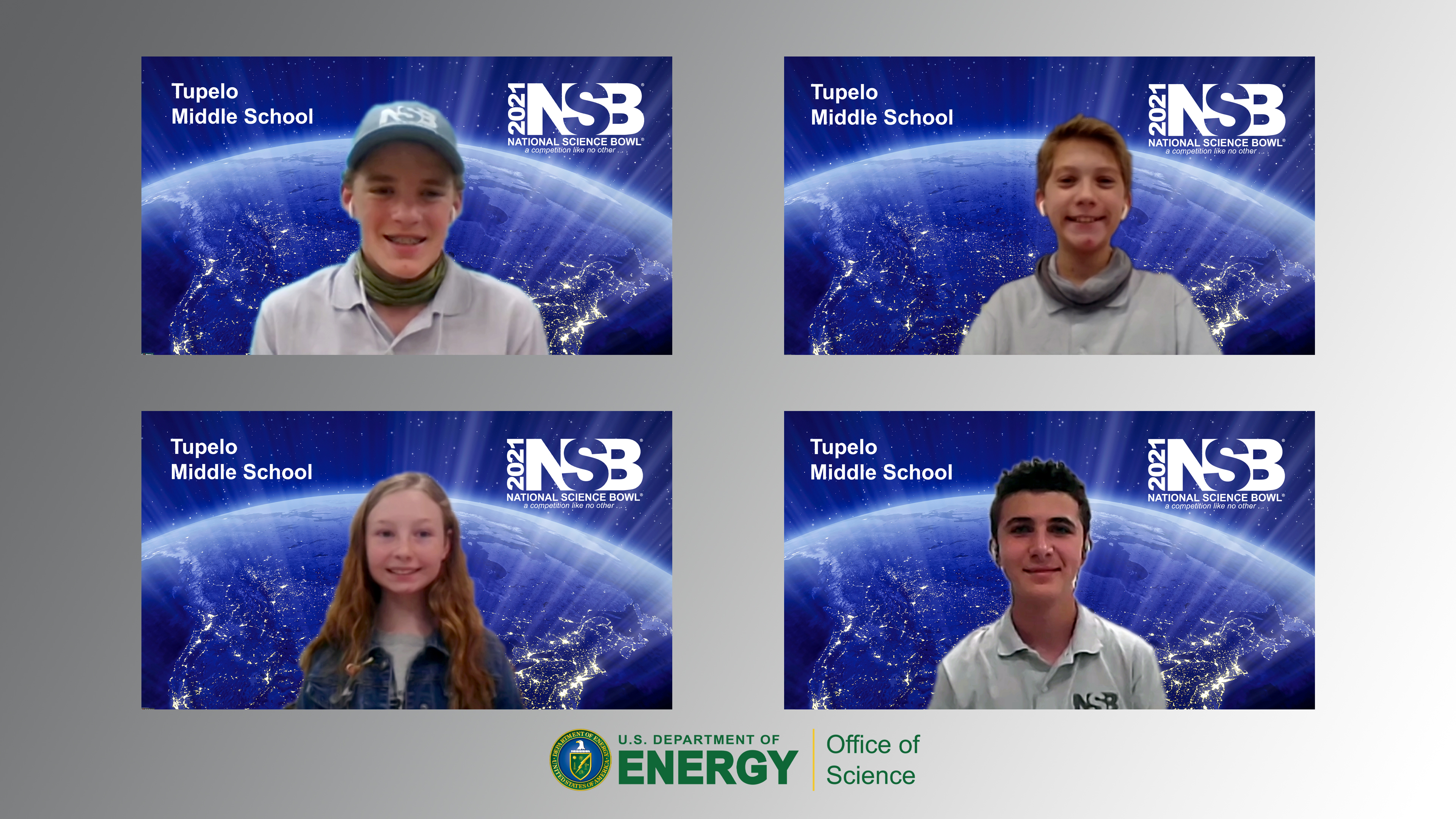 Coach Jacob Prince has been teaching science at Tupelo Middle School for the past five years. This is Coach Prince's second team to win the Mississippi Regional Science Bowl. Coach Prince graduated from Mississippi State University with a bachelor's degree in geosciences. He is currently attending William Carey University for a master's degree in educational leadership. In Coach Prince's free time, he enjoys gardening, cooking, and crocheting.
Coach Koehn is the co-coach of the Tupelo team. This is her second year teaching and second year co-coaching. She graduated from the University of Mississippi in 2019 and teaches seventh-grade science. Her favorite branch of science is biology. In her spare time, she likes to bake, play video games, craft, and annoy her three cats.
Mason Cordell is a seventh-grade student at Tupelo Middle School. This is his first year competing in the Science Bowl. Mason also won the district's Spelling Bee and competes on the school's swim team.
Cait Comer is an exceptional thirteen-year-old prodigy at Tupelo Middle School. This is her first time competing in the Science Bowl, and she is very ecstatic about winning regionals and can't wait for nationals. In her free time, she enjoys reading and poetry dressage. She also enjoys playing her viola in the school orchestra. Cait wishes to become a veterinarian and care for large animals such as cows and horses.
Andrew Keen is a fourteen-year-old eighth-grade student at Tupelo Middle School. This is Andrew's first time competing in the Science Bowl, but he has also competed in MATHCOUNTS competitions. Andrew plays percussion in the TMS band, and hopes to make the high school drumline in the fall. In his free time, he likes to swim and fish.
Mac Wilemon is a seventh-grade student at Tupelo Middle School. He strives to work hard and do his best. Some extracurricular activities he enjoys are cross country, track, theatre, and of course Science Bowl. He hopes to one day make his name known by becoming a professional actor and winning awards such as Emmys, Grammys, Oscars, and Tonys. He hopes he and his fellow Science Bowl champions will make a name for Tupelo Middle School.