Suncrest Middle School - West Virginia Regional Middle School Science Bowl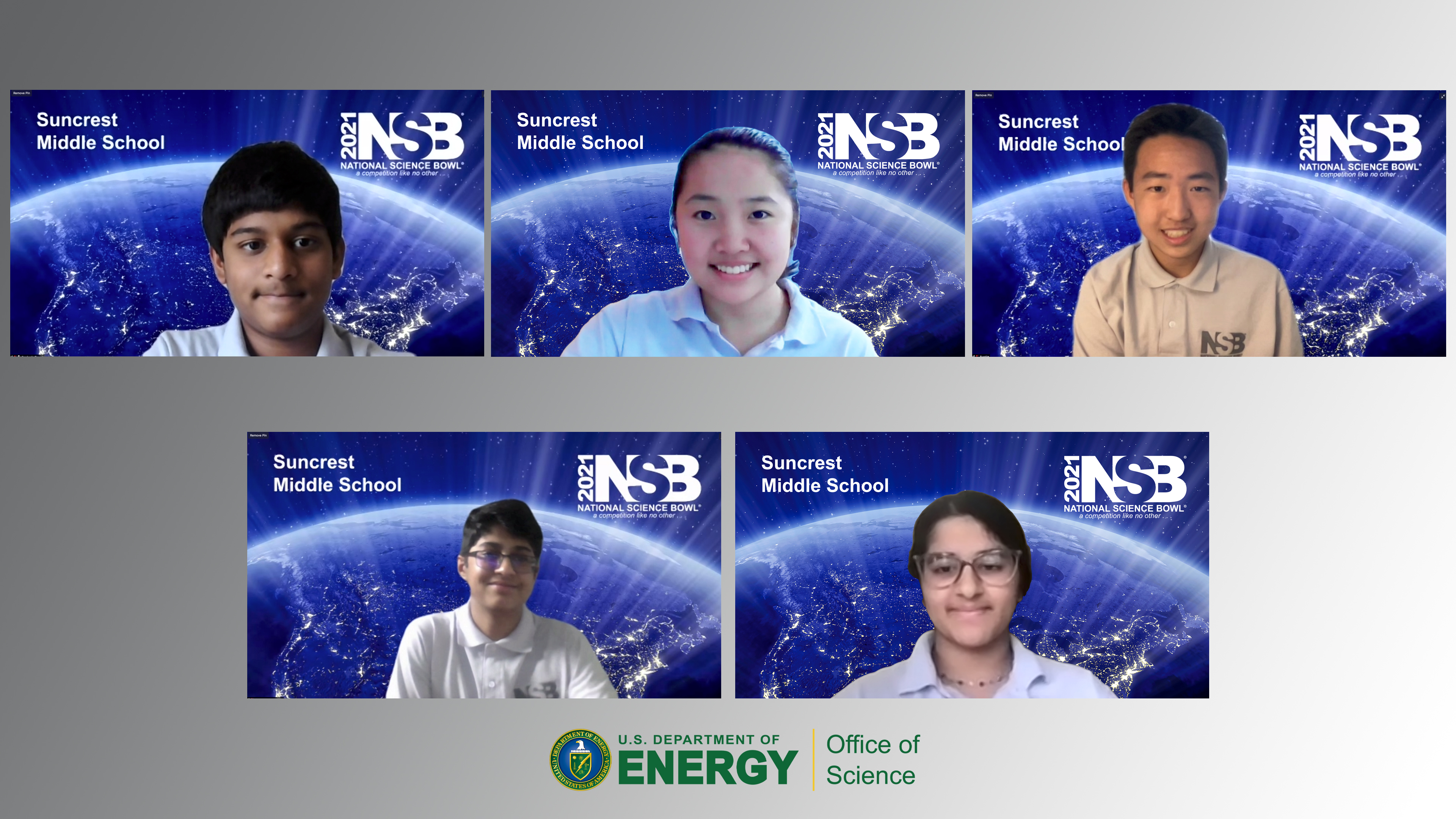 Coach Christina Maloney is in her thirteenth year of teaching seventh-grade science at Suncrest Middle School in Morgantown, WV. She has a bachelor's degree in microbiology from Penn State University and a master's degree in education from West Virginia University. Coach Maloney worked in pharmaceutical research before pursuing her real passion - getting students excited about science. In addition to teaching science and coaching Science Bowl, her favorite things to do include biking, hiking, crossfit, crafting and more recently travel. Her goal is to do something fun in each of the 50 states and as many of the national parks as possible. With three adult children in Boston, Colorado, and Arlington, VA, travel and family time are also a priority. She is excited to be accompanying a team to nationals for the ninth year in a row.
Coach Allison Roberts is in her fourth year of teaching and her second year at Suncrest Middle School. She has helped coach the team for the past two years and is interested in finding out what the competition would be like in non-pandemic circumstances. Allison is certified to teach math and science. She is from West Virginia and played college soccer. She loves to run, read (when she has time) and watch any West Virginia University sports team. She is an avid (rabid??) fan!!
Shankar Subramani is an eighth-grade student at Suncrest Middle School. He takes many interesting courses such as Spanish and orchestra. In Spanish class, he enjoys learning new words and being able to have conversations in another language. In orchestra, he plays the viola. He got sixth chair in the Middle School All-State Orchestra!
Joyce Hu is an eighth-grade student at Suncrest Middle School. She enjoys swimming, rock climbing, and composing her own music. She also enjoys reading and math. In 2019, she was the WV Math Field Day state winner for her grade. She also represented West Virginia for the International Future Problem Solving competition in her sixth-grade year. Most recently, she was placed third in the State Scenario Writing competition for Future Problem Solving. Her favorite science subject is life science, and her favorite math subject is algebra. In the future, she hopes to become a doctor and own a puppy.
Dhruvika Solanki is a Suncrest Middle School seventh-grade student. Her interests include science, mathematics, and hands-on STEM activities. She has won awards in scratch game development, and Rube Goldberg competitions. She was featured in the local newspaper for making a unique typewriter. She was a member of a 2019 robotics team that placed fourth winning robot game award at scrimmage, project award at regionals, and robot design at the state competition. In the 2018 regional competition, she was a member of the top scoring team receiving the robot performance award. She is interested in teaching. She taught paper circuits to fourth-grade students and taught preschoolers innovative ways of learning math. Dhruvika is an avid hip hop and ballet dancer. She received the gold award at the Precision Arts competition. She often makes her own choreographies with an active TikTok account and a huge dance following. She serves her community by helping kids with mini science projects and volunteering in regional organizations.
Sanketh Guppi is a seventh-grade student at Suncrest Middle School. He is referred to as Sunny. His hobbies include reading, solving math problems, and playing basketball. He has read the Harry Potter series three times, and one time, he read the whole series in the span of two weeks. He enjoys playing basketball and is currently playing on his middle school's basketball team. He also has been doing Taekwondo for six years and is currently a black belt. His favorite subjects are math and science. He is currently studying biology, chemistry, and physics but definitely admires biology over all the other branches of science. He has recently qualified for the MATHCOUNTS state competition within his state. When he grows up, Sunny would like to become a neurosurgeon or a cardiologist. He is definitely excited and looking forward to competing in this year's National Science Bowl.
Austin Luo is an eighth-grade student at Suncrest Middle School. His hobbies include running, binge watching Anime, and doing math. He is on the varsity cross country team and has a personal best of 5:36 in the mile. One time, he watched 24 episodes (eight hours) of Anime in one day. If anyone is interested in watching Anime and being heartbroken, he recommends to start by watching Plastic Memories (he cried over that Anime). In addition, he made national MATHCOUNTS in sixth grade and made the AIME in eighth grade. He is also an internet sensation with 19 followers on Instagram and 0 followers on Twitter.