Sequoyah Middle School - Oklahoma Regional Middle School Science Bowl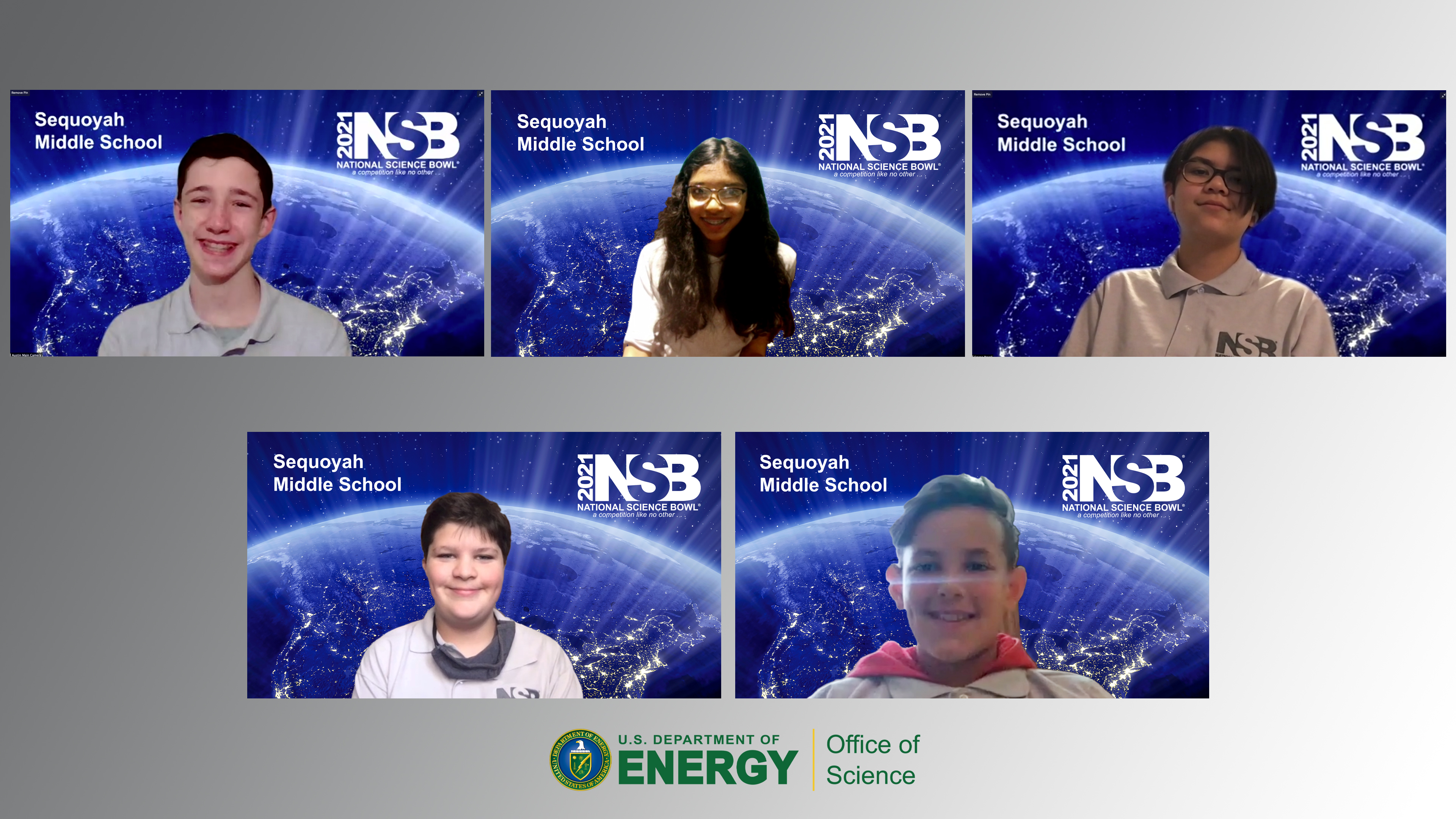 Coach Beth Bryan currently teaches sixth, seventh, and eighth-grade gifted and talented classes. She taught math most of her 24 years teaching. Beth earned National Board Certification for early adolescence mathematics. Makerspaces are her passion which led to receiving a Fund For Teachers grant to train and visit nationally renowned makerspaces. Beth enjoys helping her students excel in STEM competitions. She has had multiple teams qualify for the National Future City Engineering Competition in Washington D.C.
Thansi Garikipati is an eighth-grade student whose interests include fencing, taekwondo, writing, reading, debate, and biology. She participates in Technology Student Association, Scripps Spelling Bee, Future City, National Junior Honor Society, and she volunteers for the High School Journal of Mathematics in her free time. Her favorite subjects are Math, Science, and English, and she plans on applying for the Oklahoma School of Science and Mathematics. She would also like to study biochemistry when she is in college, and then go on to specialize in ophthalmology. A fun fact about her is that she can make omurice really well.
Sawyer Saenz is in the seventh grade at Sequoyah Middle School in Edmond, Oklahoma. His favorite subject is science, and he loves all types of sports. Sawyer has played soccer for nine years, and he was the goalie for the 2020 Oklahoma state champion club soccer team. This year, Sawyer added cross country, basketball, and track. In addition to the Science Bowl, Sawyer participates in Future City and is captain of the academic team. Sawyer likes to travel and has been to 18 states. His favorite movie is Hobbs and Shaw, his favorite TV show is The Office, and his favorite food is lasagna. Sawyer also enjoys fishing in his free time.
Austin Newby is an eighth-grade student at Sequoyah Middle School in Edmond, Oklahoma. His academic interests include: math, science, computers and band. In his free time, Austin enjoys playing computer games, writing music, playing percussion instruments and riding his bike. He is involved in Central Oklahoma Directors Association, Future City, National Honors Society and Academic Team. A few interesting facts about Austin are: he plays Dungeons and Dragons, he has a typing speed of 80 wpm and he likes science-fiction. Austin wants to go to college to study astrophysics, computer programming and/or music. He aspires to be an astronomer/astrophysicist, a game programmer or a musical artist when he grows up.
Clark Shorow is in the seventh grade at Sequoyah Middle School in Edmond, OK. Clark enjoys playing basketball and tennis and is on the varsity tennis team at Sequoyah. In addition to Science Bowl, Clark is a member of the Academic Team and has participated in Future City. He plays the violin in the orchestra and also plays piano. He is a member of the Edmond Public Schools Honor Society and his favorite subject in school is Science. He is interested in being a writer or a filmmaker in his future. His favorite TV show is Community and he enjoys the Star Wars saga and Harry Potter. He enjoys traveling and cooking and his favorite dish is salmon scallopini.
Emma Brazil is in the eighth grade. Some of her interests include reading, listening to music, the internet, and drawing. She participates in TSA and Future City. Her favorite subjects are English and science. She plans to attend an Ivy League college. Emma is the vice-president of her TSA chapter and plays the cello and piano, she also plays soccer.