North Allegheny Cyber Academy - Western Pennsylvania Regional Middle School Science Bowl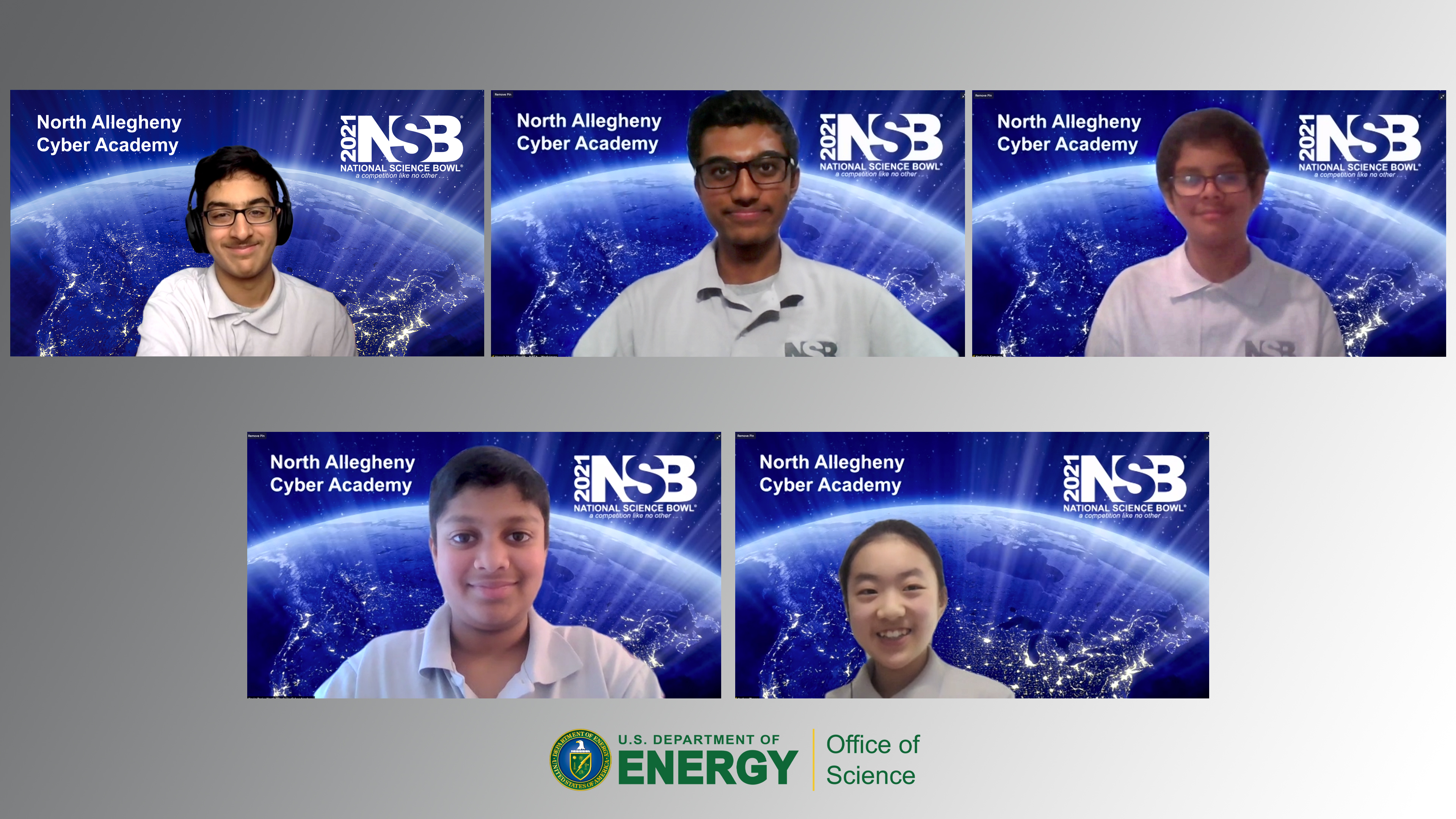 Coach Heath Gamaché has been teaching middle school gifted education, life science, English and reading for fourteen years. In addition to his teaching certification, he holds degrees in corporate communication and sustainable systems. Prior to teaching, he was an environmental educator, organic produce farmer, and entrepreneur.
Co-Coach Carolyn Steele is a music/gifted education teacher who enjoys gardening, reading, and playing video games. She is happy that she gets to work with such a great group of students and teachers.
Praneeth Otthi is an eighth-grade student who likes to program computers and bike. He enjoys science and math, and tries to excel in those subjects as much as possible. He wants to pursue a career in the field of engineering and electronics. Some of his non-school activities include piano lessons, biking, and sometimes playing video games.
Haresh Muralidharan is an eighth -grade student who loves math, science, and technology. He has a lot of interests, skills, and hobbies. He loves chess, piano, and badminton and also likes swimming, biking, and has earned a black belt in Taekwondo. He really enjoys coding and computer science and teaches a coding class. He likes to read a lot too due to his thirst for knowledge, and also loves to partake in competitions in math and science. He has traveled to various places and likes to learn languages and about different cultures. His favorite subjects in school are math, science, technology, and French.
Neelansh Samanta is an eighth-grade student who has been interested in math and biology since his first exposure to both subjects. He is very enthusiastic about competitions, especially ones that relate to math and science. In his free time, he enjoys playing chess and online educational contests. Neelansh is interested in a dentistry career, specializing in aligning teeth and jaws. He enjoys playing video games and training for Taekwondo as a third-degree black belt.
Audrey Zheng is a seventh-grade student whose favorite subject is social studies. In her free time, Audrey likes to read, cook, and listen to music. Another hobby she has is digital painting. Besides participating in the Science Bowl team, Audrey partakes in MATHCOUNTS, speech and debate, and mock trial. She hopes to pursue a career in the medical field after college.
Kavin Puri is a sixth grade student whose interests include biology, paleontology, natural history, earth science and robotics, especially making/coding robots for First Lego League. He also enjoys art/sketching, reading, and writing his own books and poems. He wants to study biotechnology, with an interest in robotics and biology. His other hobbies include swimming, biking, playing chess, playing piano, and training for a second-degree black belt in Taekwondo.