Lincoln Middle School - Western Idaho Regional Middle School Science Bowl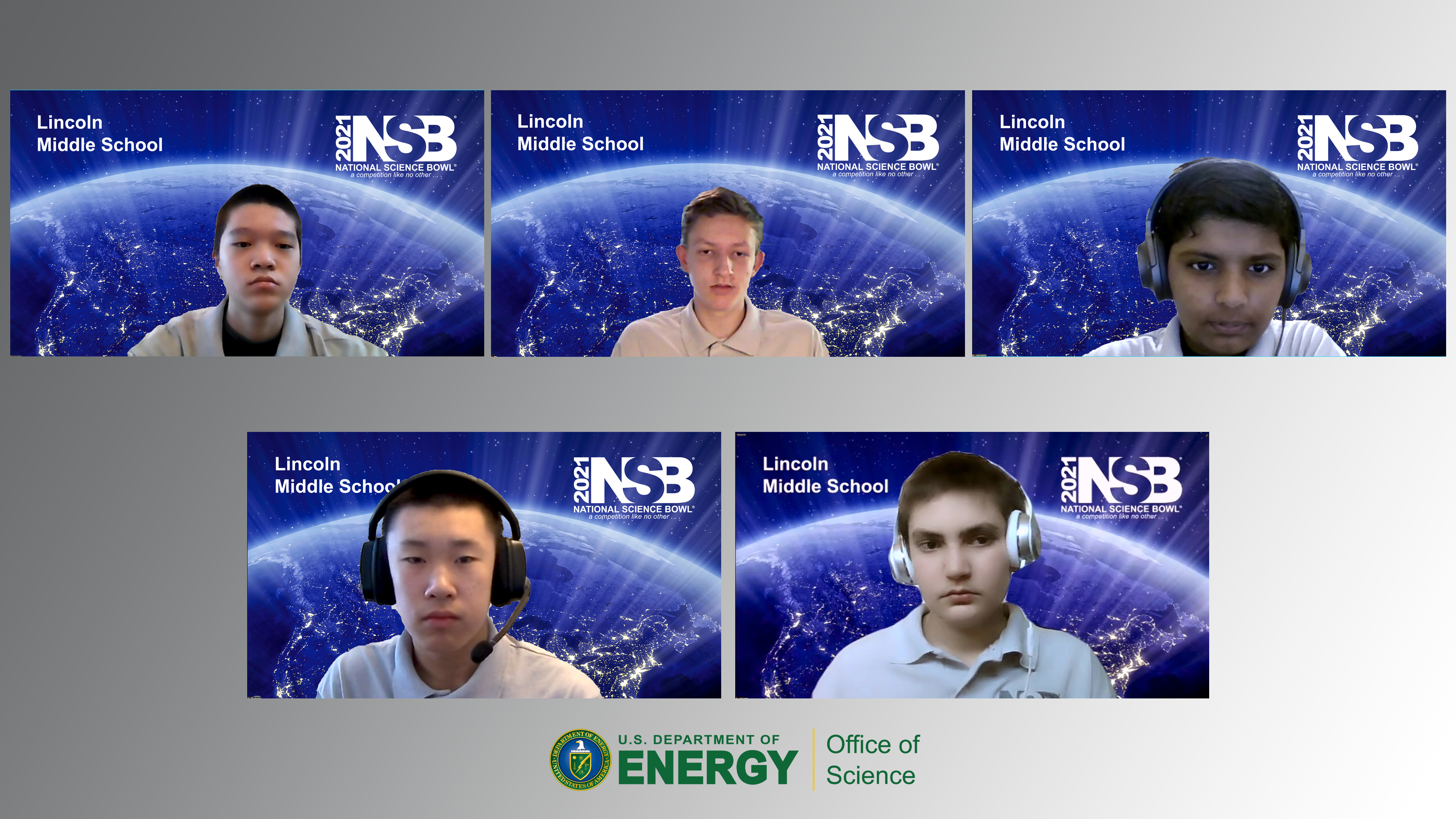 Coach Marla Haugen has taught middle school science for five years and high school natural resources, plant science and animal science before that. She enjoys teaching about the life sciences and learning more about the physical sciences. She's happy to see the energy category added to the science bowl lineup. Athletic teams she has coached includes track, cross country and basketball at the middle school level. The other science team she coaches is Science Olympiad. When she isn't teaching or coaching at Lincoln Middle School she is working on the family farm where she learned to love all branches of science. Her newest hobby is beekeeping which is proving to "bee" a challenging but sweet endeavor. She is working to install a raised bed garden at Lincoln Middle School and hopes to add bees in the near future.
Coach Tammy Sewell has been the Athletics and Activities Director at Lincoln Middle School for two years. Previously she taught at the upper elementary for more than 20 years and math at the middle school level for two. Parents and students loved her in the classroom for her cheery and upbeat disposition. She is missed in the classroom but more able to spread her love as an administrator. She is a huge supporter of activities for all students and is more than happy to support new clubs so that all students can find a niche. She shows support for Science Bowl in many ways, including wearing our shirts. Thanks for your support Mrs Sewell!
Max Turneaure is an eighth-grade student at Lincoln Middle School in Washington State and enjoys learning about science. It is his first year of Science Bowl and it has been very fun. He has learned some new things and had plenty of laughs with the team. Everyone on the team helps with math problems with Max focusing on Life Science questions. Academic extracurricular activities include Science Olympiad as well as the math team. Artistically, Max likes to paint and play the viola, piano, and ukulele. Athletically he plays soccer and basketball. Max can't wait for the pandemic to end so that he can physically get back to doing the things he enjoys - with other people.
Rishi Achanta is a seventh-grade student at the only middle school in Pullman - Lincoln Middle School. He competed in Science Bowl last year and plans to compete next year as well. He likes to be with his family including his older brother who did Science Bowl at the middle school as well. This year his family was able to visit Arches National Park as restrictions were being lifted and outside is a safe and good place to be. Usually the Science Bowl Regional Competition is an overnight experience as the team travels six hours away from their homes to spend the night in a hotel and compete the next day. The seventh-grade students on this team are looking forward to doing that next year.
Jack Carper is a wacky seventh-grade student from Pullman, WA who loves reading, theatre, science, and basically any academic extra-curricular. Outside of school, he participates in Math Team, Science Bowl, chess lessons, performs in musicals, takes singing lessons, and regularly competes in chess tournaments. This is his second year competing in the Science Bowl. Jack is very knowledgeable about giant pandas and if we get to go to Nationals in person next year, he looks forward to visiting the pandas at the National Zoo. He is elated to receive the chance to participate in this competition and wishes everyone the best of luck.
Asher Wu is a seventh-grade student at Lincoln Middle School in Pullman, WA. His favorite color is red. In his free time, he likes to read and walk outside - both of which he has been able to do during the pandemic. Last year a conflict with music and Science Bowl didn't allow him much time time at practice. But the pandemic freed up some time, allowing him to spend more time at practice and now he is competing at Nationals. Asher also likes to solve math problems and learn new things. His favorite subjects are math, music, and science.
Luke Gao is a seventh-grade student at Lincoln Middle School in Pullman, WA who likes video games, watching anime, and memes. He doesn't leave the house unless forced to and is always tired - probably because he doesn't leave the house much. Luke likes biology, earth science, and math. He works hard but clams to be the master of dumb luck. Luke is making his biography short and ending it here because one, he doesn't like writing and two, needs to get some fresh air. He suggests that you should too.