Jonas Clarke Middle School - Northeast Regional Middle School Science Bowl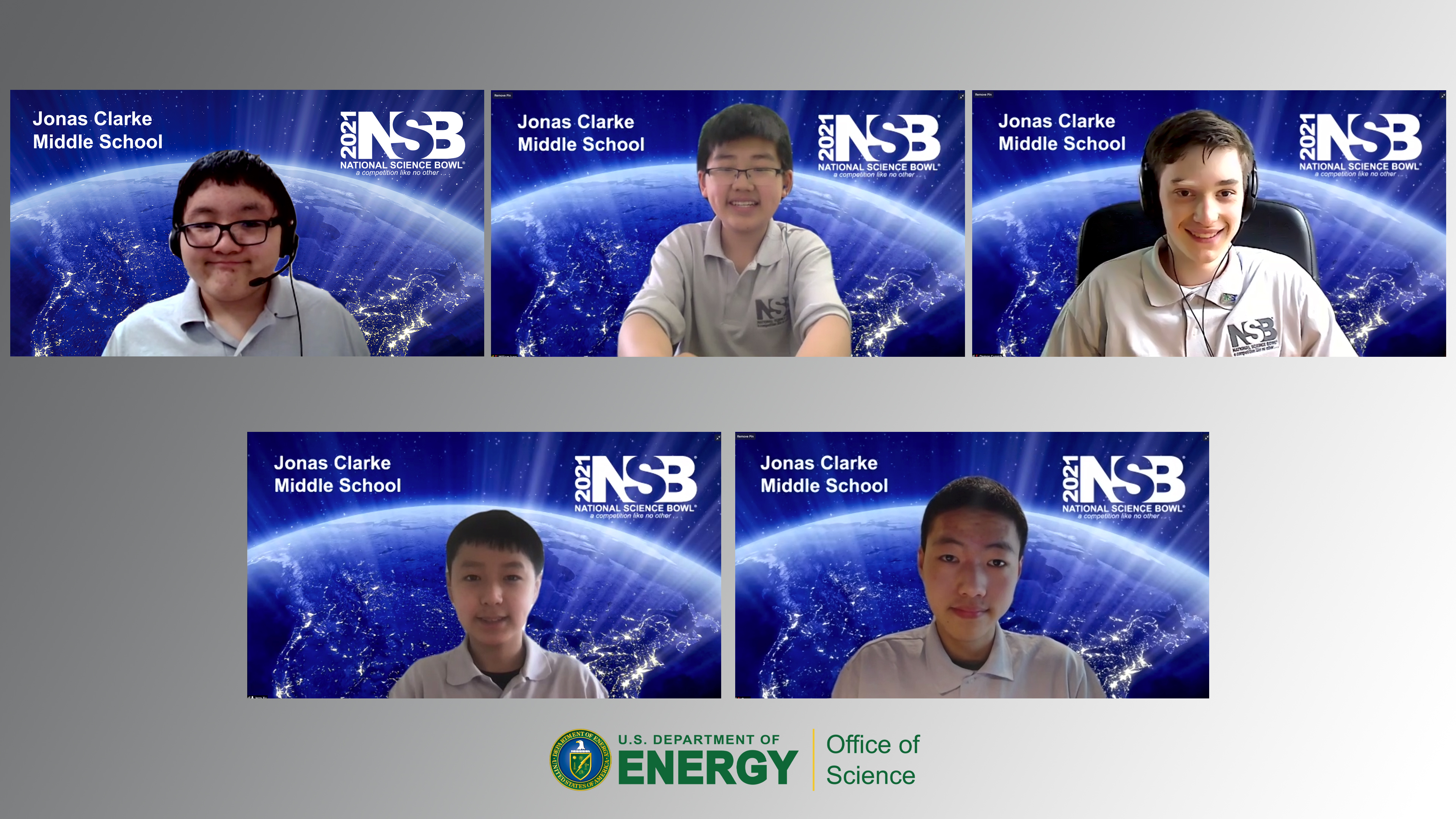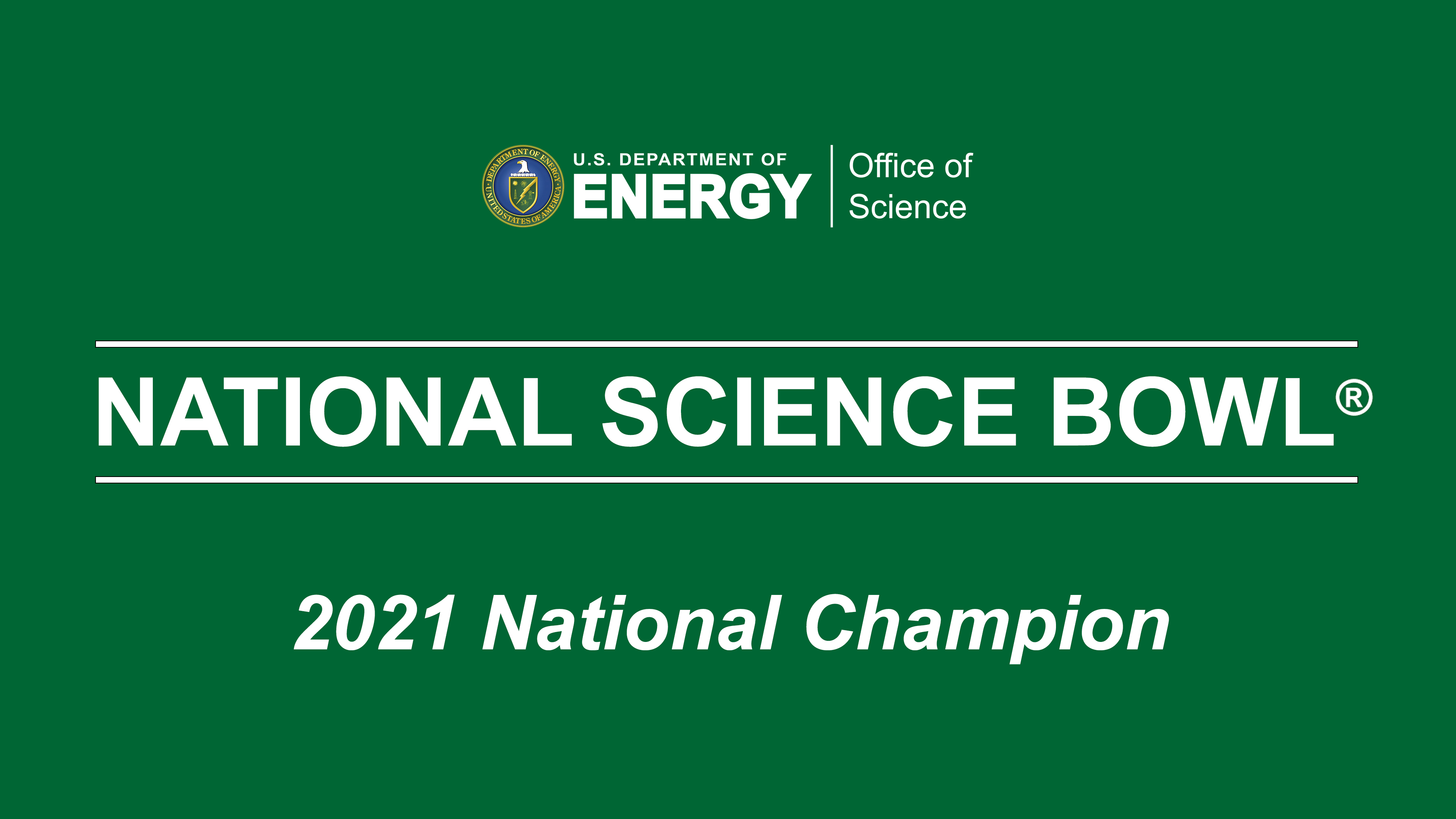 Coach Lorraine Grosslight, M.Ed. loves the enthusiasm, initiative, and dedication of the students at Clarke where she has taught engineering and design for the past six years. Before teaching in Lexington, she developed hands-on engineering curricula at the Museum of Science, Boston in collaboration with PBS. She has also worked on several NSF funded research projects based at the Harvard Graduate School of Education investigating the development of students' understanding of difficult science concepts and scientific models. She has a degree in math from UMass Amherst, is particularly interested in biomimicry in engineering and continues to practice visual and performing arts. She has also traveled extensively as a leadership development coach for executives. She is proud to be at NSB for a fifth year and would like to thank all the parents and high school students who helped and supported the teams during this unusual year.
Co-coach Joy Wang received her Ph.D. in biophysical chemistry from Duke University and more recently her M.S. in computer science from Georgia Institute of Technology. She has more than 15 years of research experience, and has published in prestigious scientific journals with high impact factors. She is very good at playing I Spy Picture Riddles, but is very poor at playing card games. She is a firm believer in lifelong learning, and is one of the earliest MOOC learners. She continues to expand her knowledge and skills through serving as a co-coach for Science Bowl.
Jerry Xu is a seventh-grade student who enjoys math, biology, CS, history, and cooking. He is always ready to play a game of Magic The Gathering, and would also gladly play a round of ping-pong. In school he participates in several math and science clubs, which he enjoys very much. He hopes to have a career as a biotechnologist/microbiologist.
William Jung is a seventh-grade student whose favorite subjects are biology and chemistry. He has also begun to study earth science this year. In his free time, he enjoys reading fantasy books and practicing on his violin. His favorite classes this year are science and technology. William is also trying to learn about how to program in Python. He would like to have a career as a biologist or an engineer, and try to solve the world's growing need for food.
Damon Gurvich is an eighth-grade student who is interested in almost all STEM fields, and he has a particular interest in the points where said fields intersect. When not studying for the Science Bowl, he enjoys amateur microscopy, swimming, and amateur electronics. As expected, he enjoys classes on mathematics and science in school, as well as ancient history and geography. He is looking to pursue a degree in physics or a similar field. Science Bowl is his main focus, but he also competed in the F=ma competition, and looks to compete in the United States Biology Olympiad when he is eligible to do so in ninth grade. His interest in science likely stems from his childhood obsession over how things worked. This obsession became so severe that he disassembled many childhood toys. He can recite the names of the Roman emperors from Augustus to Decius and hopes to extend his list. He identifies most with Julian the apostate.
Samuel Wang is an eighth-grade student who likes Science Bowl. In his free time (ie not doing school work), he plays Protobowl and For the Win. He also messes around with graphing calculators like Desmos. He enjoys playing Among Us with his friends as well. His favorite subject is not cetology. Instead, he likes math and physics. He also has an NSB whistle from 2019. Samuel does NOT enjoy writing third person bios.
Owen Jiang is an eighth-grade student and is very interested in all branches of science (including all tree branches), but he is especially fond of physics and astronomy. He has been playing the piano for nine years and has also been going into music composition. His favorite subjects at school are math and science, and he hopes to either become an engineer or a scientist in the future. He doesn't know what area he will specialize in, but he does know that in his spare time, besides listening to music, taking walks, and reading books, he most enjoys spending time with his family.