Colegio Catolico Notre Dame - Puerto Rico Regional Middle School Science Bowl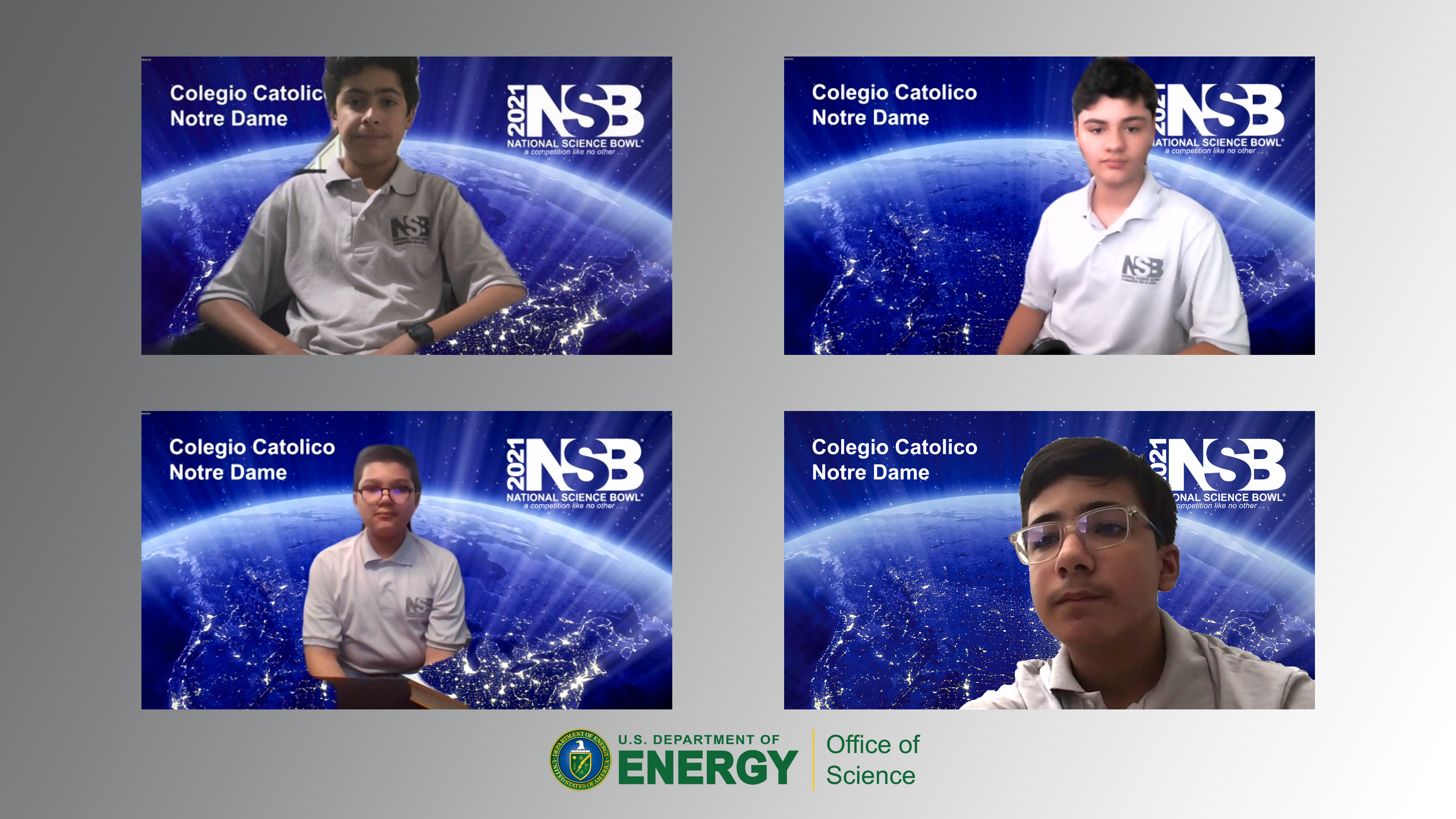 Coach Magaly Vazquez has led the Colegio Catolico Notre Dame's Middle School team for seven years. Coach Magaly holds a B.S. in chemistry, an associate degree in biology, both from the University of Puerto Rico. Also, she has courses in education from the Turabo University. She started her professional career as a chemist for Astra-Zeneca where she worked for ten years. Coach Vazquez has been a schoolteacher for thirteen years; she teaches the high school chemistry lab. These years have given her a new passion for science and teaching. She coaches the middle school Science Club.
Julian Gonzalez is an eighth-grade student who is incredibly happy and proud of making it into the nationals. He enjoys playing video games and he is an outgoing person. He also loves to make people laugh and have a good time. Here's a quick joke from Julian: Why couldn't the bicycle stand up on its own? Because it was two tired. This is who he is.
Gabriel De Jesús Pagán is a seventh-grade student from "Colegio Catolico Notre Dame". This will be his second time participating in the Science Bowl representing Puerto Rico. He enjoys science, especially earth and space. Gabriel loves baseball which he enjoys very much. He doesn't like many things but what he does he goes nuts about.
Diego Vicente is the youngest son in his family of four. He studies at Colegio Catolico Notre Dame, CCND for short. When he grows up he wants to study chemical engineering, because he has a passion for chemistry and would love to create things that benefit the world. One of his favorite passions is reading books, especially science fiction.
Adrian J. Velazquez is a seventh-grade student at Colegio Católico Notre Dame who enjoys math and science. This is his first year participating in our school's Science Club and he is super excited to take part in nationals.