Belgrade Middle School - Big Sky Regional Middle School Science Bowl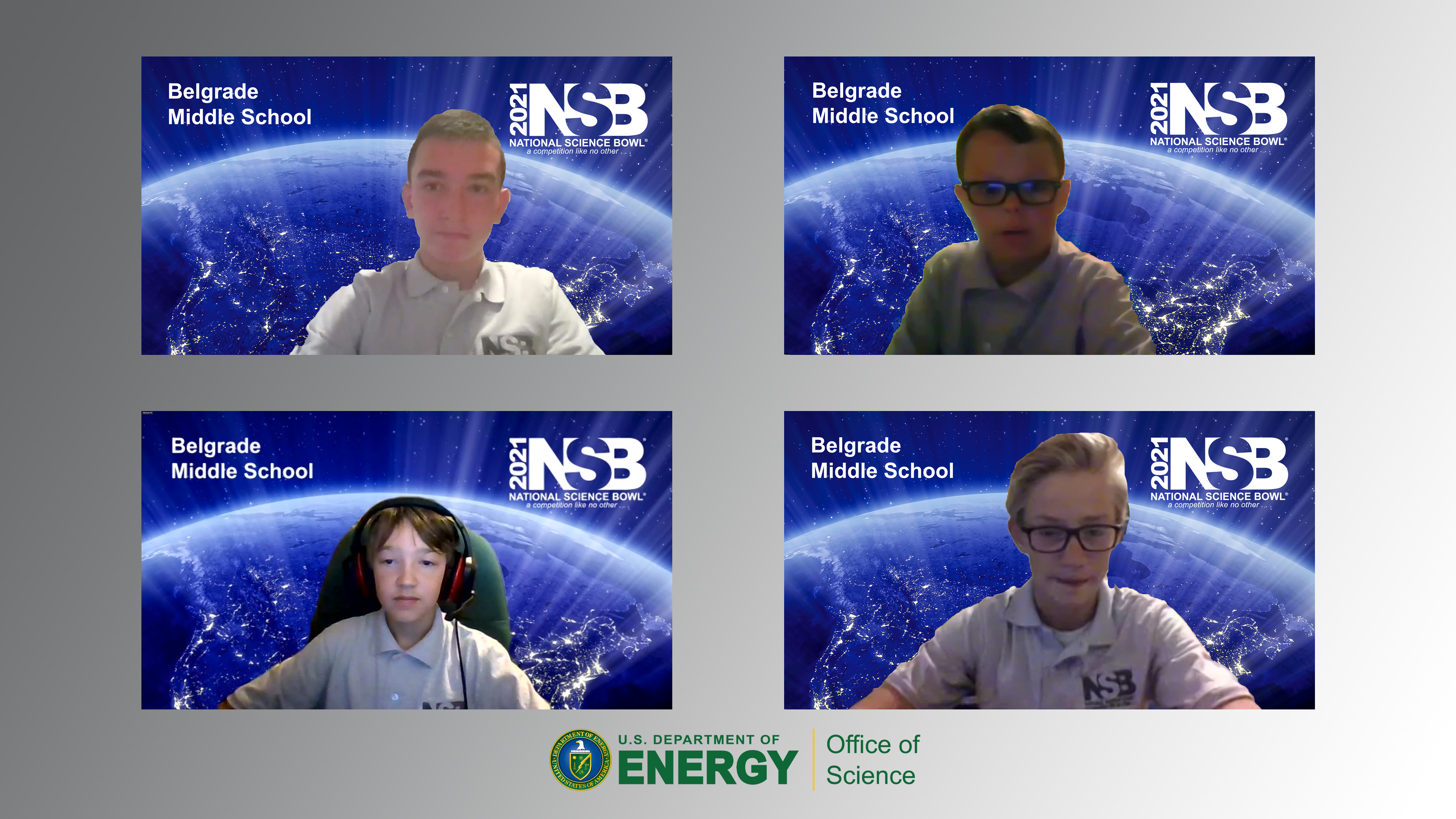 Coach Angela Des Jardins, a solar physicist by training, is the director of the Montana Space Grant Consortium and Montana NASA EPSCoR, and is an assistant research professor of physics at Montana State University. Montana space grant and NASA EPSCoR are programs that work to strengthen education and research in Montana in aerospace science and engineering. In addition, Coach Des Jardins is the innovator of the NASA Eclipse Ballooning Project, which engaged 55 student teams from across the country in sending live video (a first!) from high altitude balloons to the NASA website and NASA TV on eclipse day 2017. Coach Des Jardin's mission is to use the ability of space to ignite the human sense of wonder.
Coach Ashley Johnson is a fifth-grade science teacher at Belgrade Middle School. She graduated from Montana State University in 2017 with a degree in elementary education. Her hobbies include anything outdoors and is currently the assistant coach for the MSU Spirit Squad. An interesting fact about Coach Johnson is that she has climbed Mountain Fuji twice.
Ethan Bellcock is a seventh-grade student at Belgrade Middle School. His favorite subject is the band where he plays percussion. Ethan loves to mess around with tech CPC's, specifically seven play competitive games. He wants to be a computer software engineer because they make bank! An interesting fact about Ethan is that he has performed over 40 hours of service for the community through the Boy Scouts.
Kole Singleton is a seventh-grade student at Belgrade Middle school. He wants to be an aeronautical engineer when he grows up. Kole's favorite hobby to do is build different types of vehicles. His favorite subject is wood shop. He likes to ski at Big Sky. An interesting fact about Kole is that he has traveled to Europe.
Peyton Pitman is a seventh-grade student at Belgrade Middle School. His favorite subjects are math and science. Peyton likes skiing, riding four wheelers, and playing video games. He would like to be a medical chemist when he grows up. An interesting fact about Peyton is that he owns a leopard gecko.
Thomas Allred has a large variety of interests and hobbies, including playing the piano and guitar, hunting, soccer, football and running. He runs his own lawn mowing business during the summer and a snow shoveling business during the winter. Thomas loves to read and holds his school record for most words read in a school year: 10,747,363 words! When in the third grade, Thomas was offered a free book at the library book sale and he happily chose a 2,000+ page eleventh edition Collegiate Merriam-Webster Dictionary. Science is currently Thomas's favorite school subject. If he had to choose a favorite scientist it would be Nikola Tesla, but he also admires Max Planck for his revolutionary insights into quantum mechanics. Thomas would like to be an aerospace engineer one day for SpaceX or NASA.