Ames Middle School - Iowa Regional Middle School Science Bowl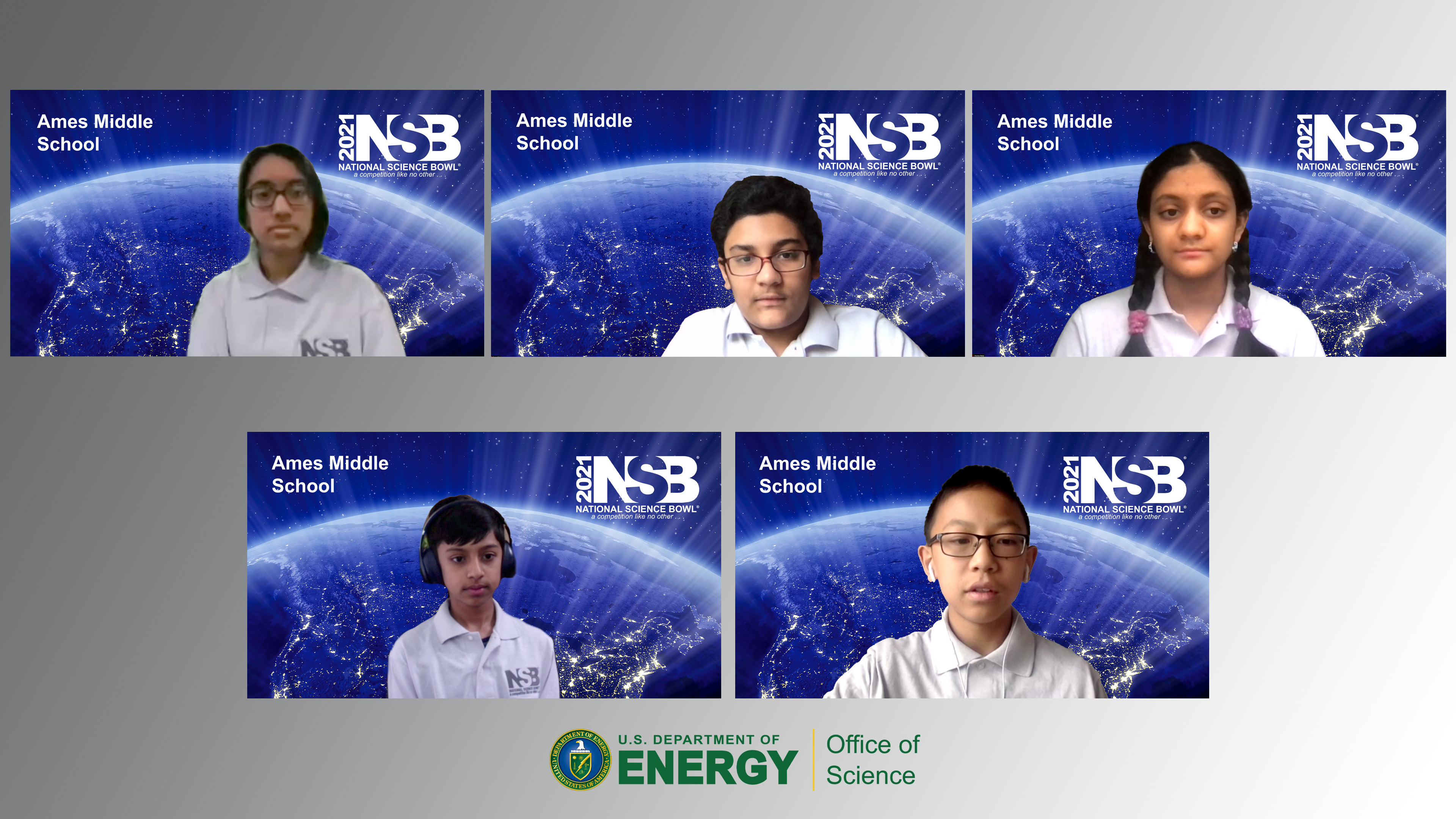 Coach Jordan DiLorenzo went to Valparaiso University for college and graduated in 2017 with majors in chemistry and secondary education and a minor in physics. He has been teaching eighth-grade science and coaching Science Bowl at the middle school level for two years. In his spare time Coach DiLorenzo enjoys reading books, playing soccer, and practicing chess.
Avyay Balaji is an eighth-grade student at Ames Middle School. His favorite subjects in school are science and math. He enjoys reading, playing video games with friends, and playing board games with family. Some day, Avyay hopes to have a career in STEM.
Siri Amuluru is an eighth-grade student who likes to paint, watch Korean dramas and Korean shows, and read biology articles. She started studying biology and physics in March and continued to study over the summer. Now, Siri focuses on biology and enjoys learning more and more about the science behind everyday things.
Chetas Aduri is a seventh-grade student who enjoys doing math and science. He got interested in Science Bowl by watching last year's regional competition. He is excited to go to nationals for the first time. He wants to learn more math concepts and robotics.
Ananya Balaji is in eighth grade at Ames Middle School. She likes science, math, reading, and birdwatching. Ananya spends her time learning or playing board games with her family. She wants to pursue a career in health science.
Siray Zhu is very accomplished in mathematics and other sciences. He is currently taking pre-calculus in eighth grade. Siray has won fourth place in MATHCOUNTS state and has won first place for Science Bowl regionals two times. He plays piano and violin. He also enjoys reading.