Wheelersburg High School - South Central Ohio Regional High School Science Bowl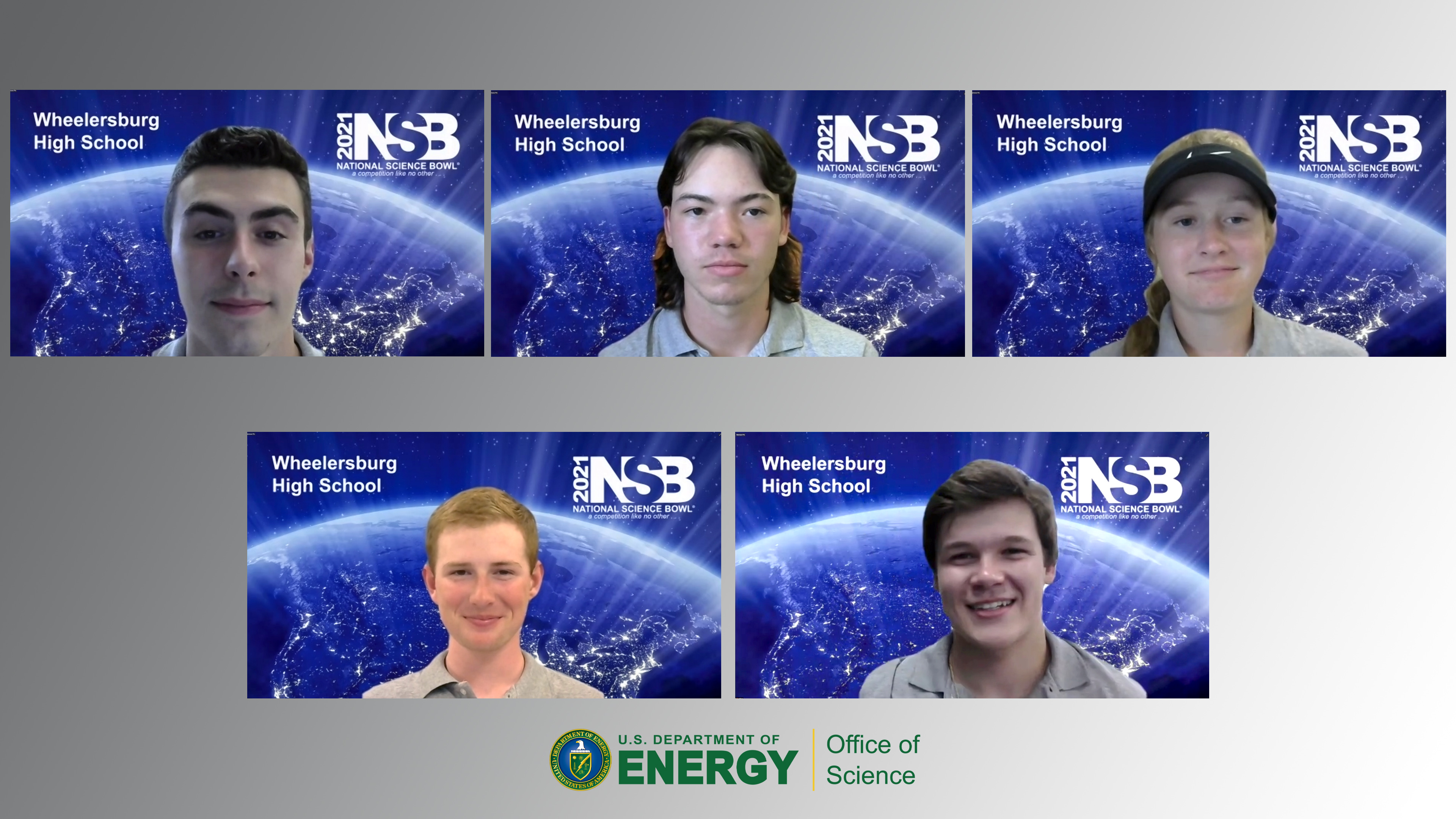 Coach Jerelyn Hull has been in education since 2013 and is currently teaching advanced placement biology, college prep biology, and human anatomy and physiology. She obtained a Bachelor of Science degree in biology from Shawnee State University in 2013, a Masters of Education in secondary education from Grand Canyon University in 2015, and is currently enrolled at Grand Canyon University with plans to graduate in the coming year with her Doctor of Education in organizational leadership with emphasis in K-12 leadership. Aside from teaching, she also loves spending time outdoors and with her family.
William Whitley is a senior who enjoys mathematics, chemistry, and aeronautics. His interests include cars and football, where he is an offensive tackle and defensive end on the football team. He will be attending The University of Tennessee, Knoxville in the fall to study aerospace engineering.
Peter Newman is a senior whose favorite subjects are math, chemistry, and other various computer subjects. One of Pete's favorite pastimes is spending time in the outdoors whether it be hunting or fishing. Pete is also a part of a high school fishing team. Pete also has hobbies including working on various software projects and 3D printing. After he graduates this year, he will be attending Ohio university to pursue a degree in computer engineering.
Justin Janney is a senior whose favorite subjects consist of those involving math and chemistry. Outside of school, his hobbies consist of swimming, running, spending time with friends, and hunting. He also likes playing online games with friends and listening to rock music. Justin's plan after high school is to attend Marshall University where he will major in chemistry and pursue a degree in pharmacy.
Lyndsay Heimbach is a junior whose favorite subject is chemistry. She plays volleyball, basketball, and softball and is also involved in Quiz Bowl, Key Club, Bible club, student council, and select choir.
Elias Robson is a senior whose favorite subjects are calculus, biology, and physics. In his free time, he enjoys playing baseball, basketball, soccer, and hanging out with friends. After high school, Elias plans to major in biomedical engineering.