Wayzata High School - Minnesota Regional High School Science Bowl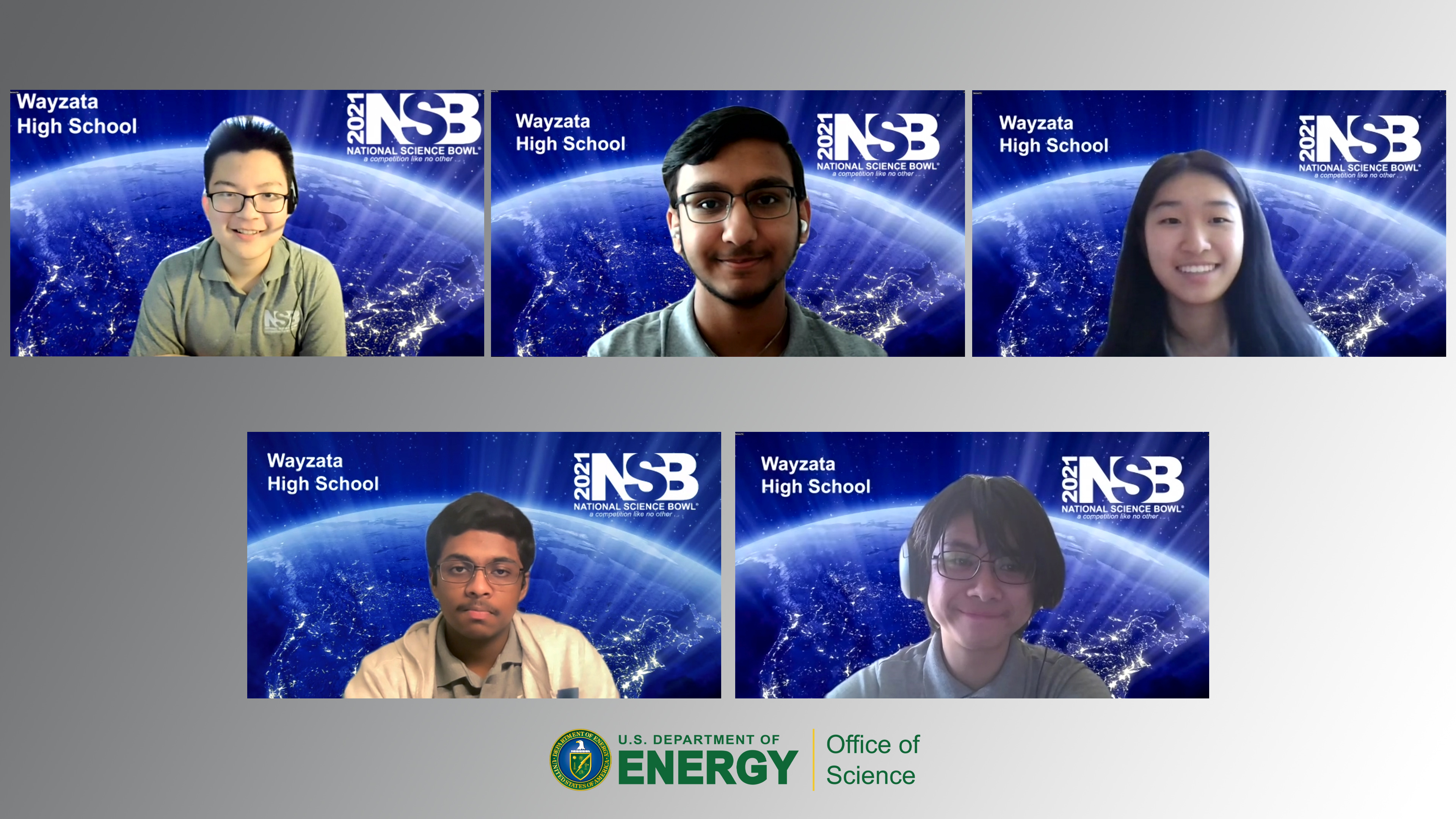 Coach Amanda Laden has been teaching for 22 years. She teaches AP biology, human anatomy, and AP research. She completed her bachelor's degree from Gustavus Adolphus College and has a master's degree in the biological sciences from the University of Minnesota. One of her passions is swimming, but she also loves any sport where you attach something to your feet. She has an eleven-year-old son, Huxley, and a 25 year-old stepdaughter, Julia. She enjoys "talking science" with her husband, science writer Greg Laden.
Emily Liu is a junior at Wayzata High School. Her favorite subject is biology, specifically physiology. She enjoys playing Quizbowl and the alto sax in addition to Science Bowl, and teaching science to middle schoolers and participating in the USA BiOlympiad. Outside of school, she enjoys biking (not in Quizbowl), hiking, propagating succulents, and listening to Taylor Swift on repeat. Her favorite chapter of Campbell Biology is chapter 1. :)
Vikrant Mahajan is a senior at Wayzata High School. His favorite scientific topics include biology, chemistry, and earth science. He is deeply invested in the world of Formula 1, where he cheers on Carlos Sainz Jr. and Scuderia Ferrari. In his free time, Vikrant plays video games with friends and enjoys birdwatching. Vikrant plans to attend Johns Hopkins University in the fall to pursue a dual-major in molecular and cellular biology and psychology, and he eventually plans on becoming an oncologist.
Aneesh Swaminathan is a sophomore at Wayzata High School and apparently an ecological term. In Science Bowl, his favorite subjects are energy and biology. He enjoys tennis, Quizbowl, and mountain biking (not in Quizbowl). Outside of his realized niche, you can find him endlessly clicking on Wikipedia hyperlinks, dissenting on politics, running a mile in a winter jacket and jeans, sleeping and speaking on mute. He is disappointed that the 4-H center is up for sale and is determined to hopefully acquire it and a solar car one day.
Matthew Chen is a sophomore in Wayzata High School. Perpetually tired, he enjoys sleeping more than any other activity, but while awake, he enjoys math, physics, and programming. In his free time, he enjoys music, games, hanging out with friends, and puzzles, dreaming of finally allocating the needed $15 funds to purchase a copy of Baba Is You. His favorite food is ice cream, and he is understandably devastated he cannot visit the Clover Cafe's soft serve ice cream machine this year.
Andrew Yang is a senior at Wayzata High School on his way to study something physics related at Columbia University. While he's not on hyperphysics trying to relearn old formulas he forgot or sleeping late into the afternoon, he loves to code random things to try to make his friends laugh. He also enjoys computational activities like the AMC/AIME, USACO, and the MN Math League where he usually forgets negatives exist. To relax, he plays video games like League of Legends with his friends or goes on walks with his dog.