Walton High School - Georgia Regional High School Science Bowl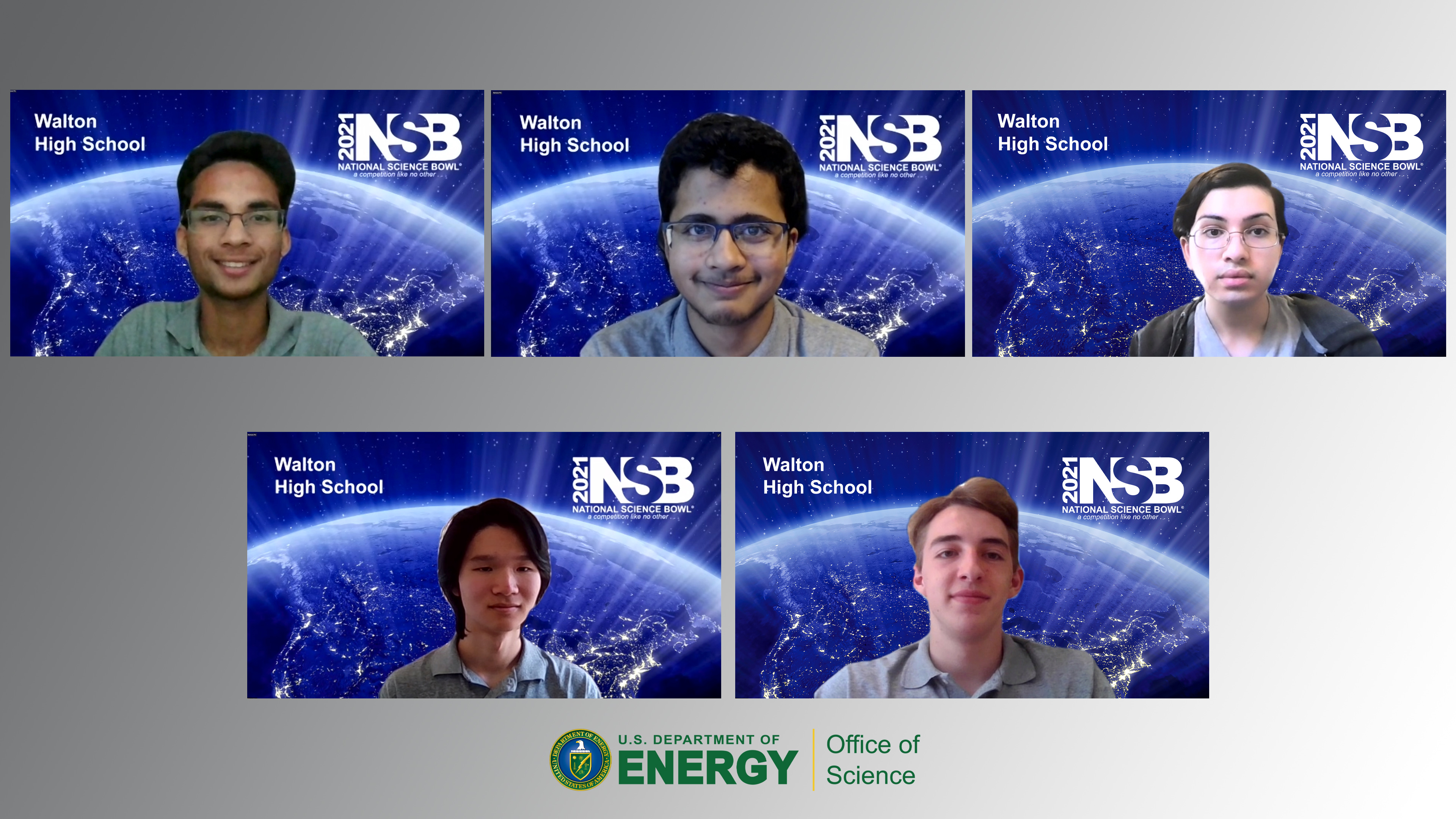 Coach Mangala (Maggie) Hemmady is a science educator for the past 30 years and has taught biology, anatomy and physiology, AP biology, oceanography, genetics and applications of biotechnology. Coach Hemmady has taught at Walton High School since 2013 and sponsored several clubs: Future Physicians Club, Splash Arts Club to name a few. She enjoys photography and painting.
Sai Anoop Avunuri is a senior whose interests include math, science, and computer science. His favorite class is computer science research, where he learns how to build interactive websites. Sai is a Georgia Governor's Honors Program finalist in mathematics and an NMSQT finalist. In his free time, he plays chess and does CodeForces contests. He also enjoys listening to music, singing, and playing cricket. Sai aspires to be a programmer and build innovative AI applications.
Chinmay Joshi is a junior interested in biology, computer science, and astrophysics. He is a two-time semifinalist for the USA Biology Olympiad (2020 and 2021) and the winner of the 2021 Atlanta regional Brain Bee. He is an avid Science Olympiad competitor, having won multiple awards at a regional level. He is also a member of his high school tennis team and enjoys playing tennis with friends. In his free time, he enjoys mountain biking, programming, and following the latest updates in enthusiast computing and space exploration. After high school, he hopes to pursue a career in medicine as a surgeon.
Josh Ingleson is a junior at Walton High School and his favorite subjects in school are math, physics, and chemistry. Even though there are not any earth science classes at his high school, Josh also studies earth and space sciences. This is his first year qualifying for the National Science Bowl and he is very excited to compete. Josh also enjoys studying Latin in school and is a member of the Certamen team (like Latin Science Bowl) and Latin club. Outside of school, Josh is a member of the high school water polo and swim teams. He also plays ultimate frisbee for fun and does mountain biking with friends.
Aric Ting is a junior whose favorite subjects are physics, history, and computer science. In his free time, he enjoys making origami, playing games, and tutoring younger students. As an active member of his school's Latin Club, he also enjoys reading about Roman history. Currently he is unsure about his future career path, but he is interested in working in education.
Asad Yamin is a junior whose interests include immunology, math, and public speaking. In his free time, he enjoys competing in Science Olympiad and is a USABO semifinalist. Asad has played violin for several years, teaches math to students in math club, and enjoys debating in Model UN, in addition to making AIME and All-State Orchestra multiple times. He hopes to pursue a future career in medicine or pharmaceutical chemistry.