University Preparatory - Far North Cal Regional High School Science Bowl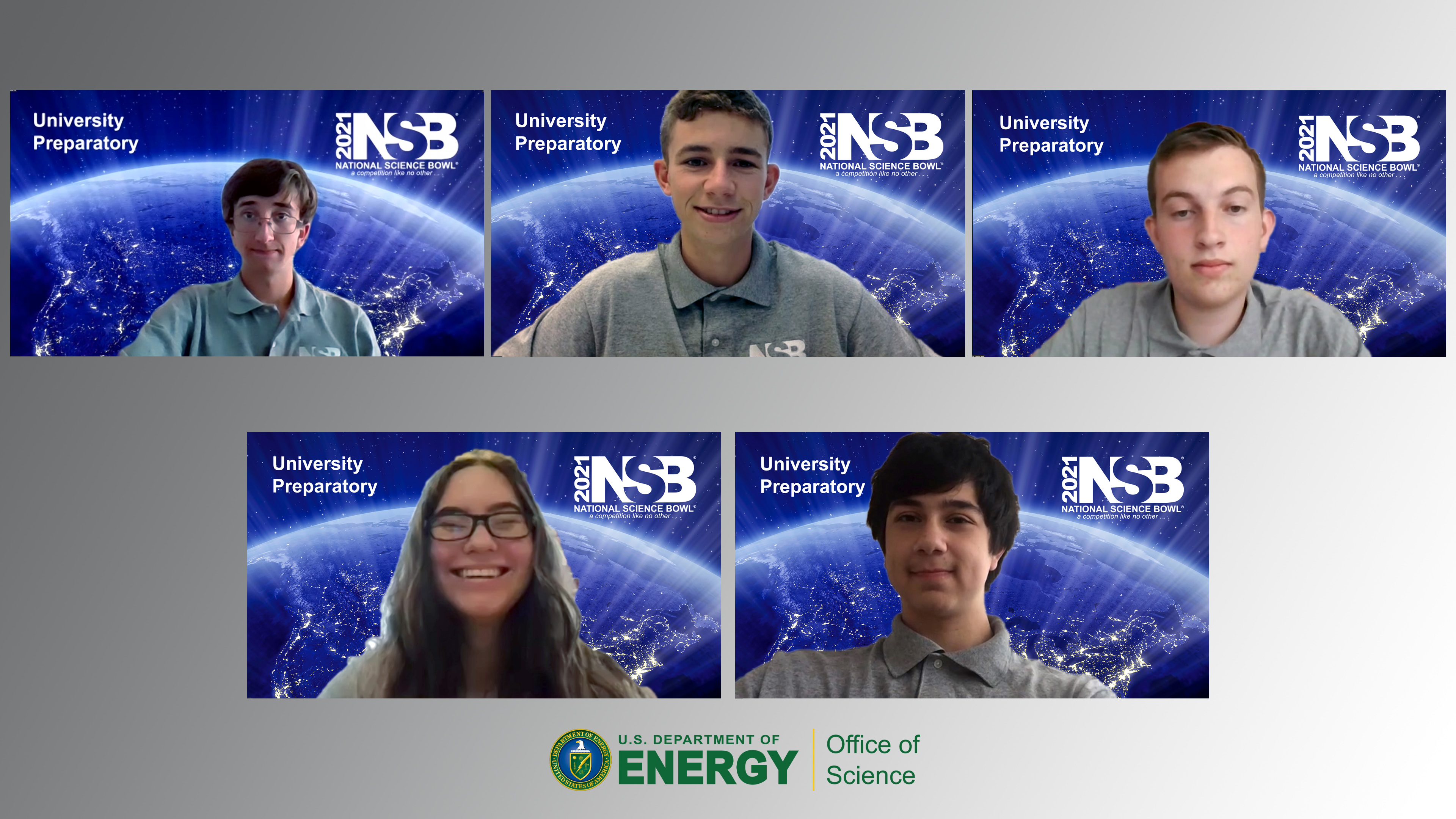 Coach Brian Murphy's higher education has been erratic and non-linear having started in 1979 and continuing to today. He spent several years free from the constraints of education dancing in the rain and collecting some, to quantify non point source pollution, before returning to education. He considers the wheel and fire followed by BBQ as the greatest scientific moments. He has spent 33 years in and out of education and for the past 16 years has taught chemistry, physics and earth and planetary science in Redding California. He is the co-coach of the Science Bowl team and co-advisor of the Math and Science
Coach Cory Poole has been a science and math teacher at U-Prep since 2008. Besides teaching and learning more about the universe, his hobbies are hiking and photography. He especially enjoys photographing amazing geological features and the wonders of the night sky.
Abbey Bowling is currently a senior at U-Prep and has been attending since sixth grade. This is her fifth year participating in Science Bowl, beginning when she was an eighth grader. This year marks her third regionals win, and she is excited to participate in the national competition! Outside of Science Bowl you can find her working at In-N-Out or spending her free time with friends. Her hobbies include painting and biking. In the future, she hopes to major in biology or zoology.
Ian Sackin is a sophomore at University Preparatory School in Redding, California. He has participated in the National Science Bowl since seventh grade and has always played to win it. His hobbies beyond that are playing piano, which he has dedicated much of his time to, and cooking. In life Ian believes it is important to always have a purpose and to be working towards a goal.
Connor Davainis is a senior and when he isn't in the classroom, he enjoys the outdoors through running and biking, and has taught over 150 people how to sail. He enjoys being a chemistry and math tutor, hoping to one day pursue a career in the STEM field and be involved in research. The national labs interest him and Connor is eager to learn more about science being applied to the modern world. Also, every Tuesday at lunch Connor enjoys doing science demonstrations for his school's Math and Science Club, teaching others and attempting to amuse the club members in the process. This is his first time participating in the national competition and he is excited to take this experience with him when he attends UC Davis next year.
Thomas Neill is a senior at University Preparatory School. This is his fourth time attending the NSB and he dearly misses the 4H Center's beloved ice cream machine. His favorite subjects include CS, math, and economics. Outside of Science Bowl, he participates in the USA Computing Olympiad, Latin Club, and scouting. His hobbies include board and video gaming, reading, and playing the piano.
Kelvin is an Eagle Scout from University Preparatory High School in Redding, CA. He enjoys robotics and plans on majoring in mechanical engineering. He will be attending The Georgia Institute of Technology for mechanical engineering starting this summer.