Princeton Senior High School - West Virginia Regional High School Science Bowl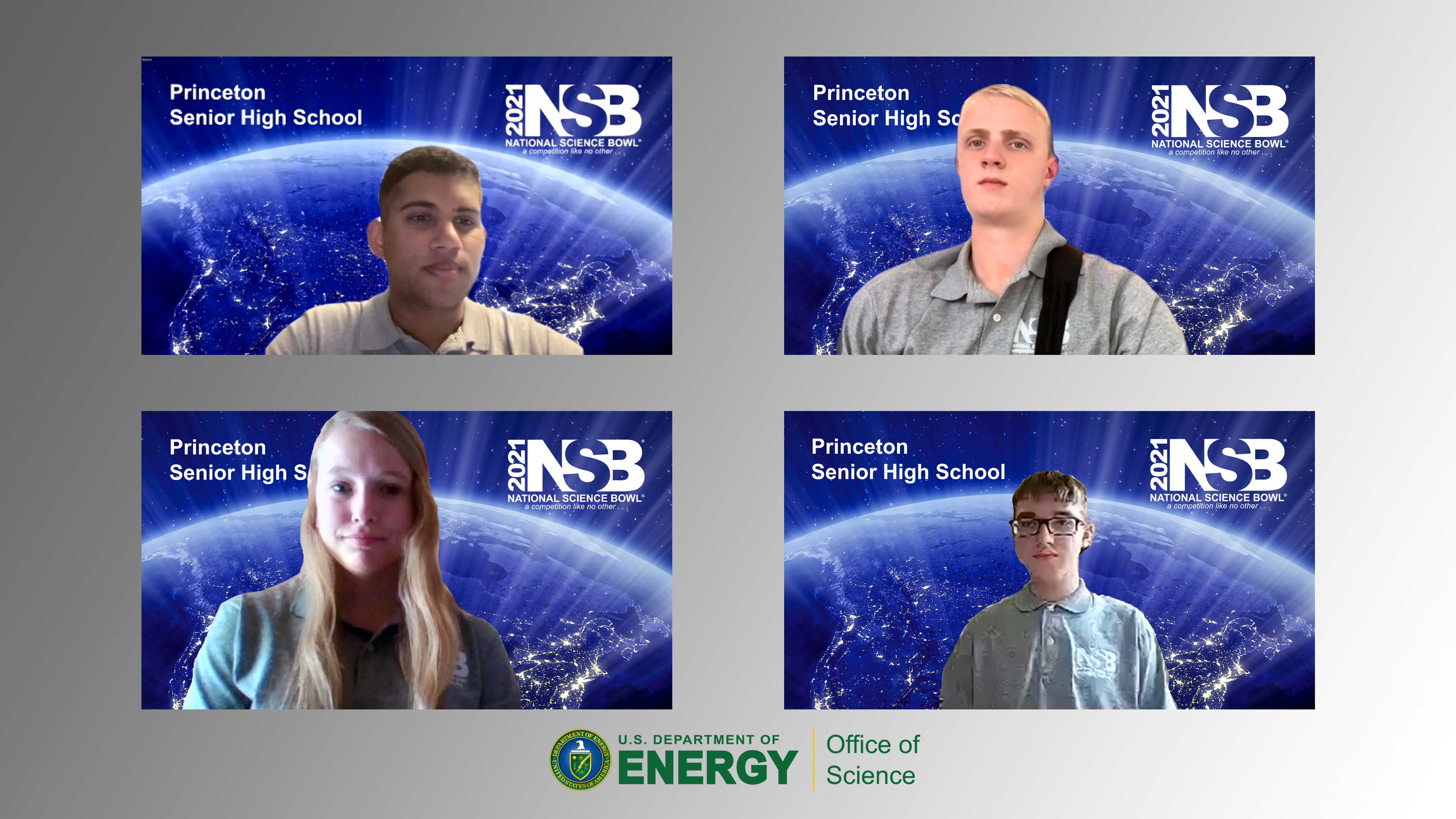 Coach Jennifer McClanahan has been teaching for 18 years, the last twelve have been spent at her current school. She teaches biology, AP biology, physical science and robotics. She is a graduate of Concord University in Athens, WV. There she earned her bachelor's degrees in biology and education and her master's in education. Coach McClanahan has also earned her literacy education certificate from Marshall University. In addition to being the Science Bowl coach for her school, Coach McClanahan is the science department chair and science fair coordinator. Coach McClanahan attends the WVSTA conference almost every year and tries to attend a NSTA conference every few years. When she is not teaching, she is spending time with her husband, two boys, and her cat. Her family loves to travel and are always planning new adventures. When she and her family are not traveling they also love to try new Escape Rooms!
Coach Benu Nanda is the chemistry teacher at Princeton Senior High School. She is certified in chemistry and teaches AP chemistry, chemistry and earth science. She has also taught AP environmental science and physical science. She enjoys teaching and has been teaching chemistry for 24 years. She holds a Master of Science degree in chemistry from the University in New Delhi, India. She has also earned several graduate level credits from WVU and Marshall University. She is fluent in three languages. She enjoys cooking, painting, sewing, dancing, watching movies and playing with her dogs. She loves spending time with her family.
Samvat Yadav, the team captain, is an eleventh-grade student leader, who serves as an ardent community volunteer and his school's student council class treasurer. His engagement in the National Science Bowl, WV State Science Fair (affiliated with ISEF), WV State Math Field Day, and regional Academic Quiz Bowl championship competitions demonstrates his strong interest in the sciences. Biology, chemistry, pre-calculus, English, history, and Spanish are among his favorite subjects, and his extracurricular passions include playing the piano (classical and jazz), and playing for his school's varsity golf team. Samvat enjoys activities testing his culinary skills, and he treasures moments spent with his family and friends. He has traveled across the globe to eleven countries thus far and looks forward to a research-oriented career.
Bradford Hurt is a 16-year-old sophomore who enjoys math and history classes and participates in sports including baseball, cross-country, and football. He is currently Life Rank in the Boy Scouts and expects to achieve Eagle Scout this year. Bradford enjoys hunting, blacksmithing, playing trombone, and building various devices. For instance, he loves to design rockets from household materials. He also built his own forge, trebuchet, and zipline. In life, Bradford's ultimate purpose is to serve God. For his career, Bradford aspires to graduate college with the highest degree possible in an engineering field. Without prior knowledge of engineering, choosing a specific field is difficult, so he will most likely begin college in a generalized engineering course and specialize once he has more experience. Bradford has visited Virginia Tech's engineering facilities and plans to visit more universities before graduating.
Daniel Creer is a ninth-grade student who is interested in technology, reading, learning, Minecraft, and music. Daniel's favorite subjects in school include math, science, English, and social studies. Daniel plans to attend Brigham Young University. Possible career options Daniel is considering include engineering or writing. Daniel enjoys playing the clarinet and has participated in various honor bands. He is a voracious reader of fantasy novels, and particularly enjoys the works of Brandon Sanderson, Brandon Mull, and Rick Riordan. If Daniel could travel anywhere in the world, he would love to see both Puerto Rico and Spain. Daniel loves chocolate chip cookies and ice cream. He also enjoys learning about local history and received the West Virginia Golden Horseshoe Award for his knowledge of West Virginia history. He has additionally won an award for the Young Writers competition in the past. He enjoys participating in math, social studies, and science competitions.
Andrea Graham, otherwise known as Andi, is a junior attending Princeton Senior High School. She is an active member of the soccer, cross country, and track teams. Her hobbies include running, spending time with friends, reading, and watching sports. Currently, her favorite subjects in school are math and English. She plans to attend college and pursue a career in medicine. In the future, she hopes to run a medical practice of her own. Interestingly, she has spent a couple summers volunteering at a summer camp for special needs children and their families. She spends several weekends during the spring and fall refereeing youth soccer at a local rec league. This is her first year participating in the Science Bowl and she is very excited for the upcoming competition!
Addtional Students: