Ladue Horton Watkins High School - Missouri Regional High School Science Bowl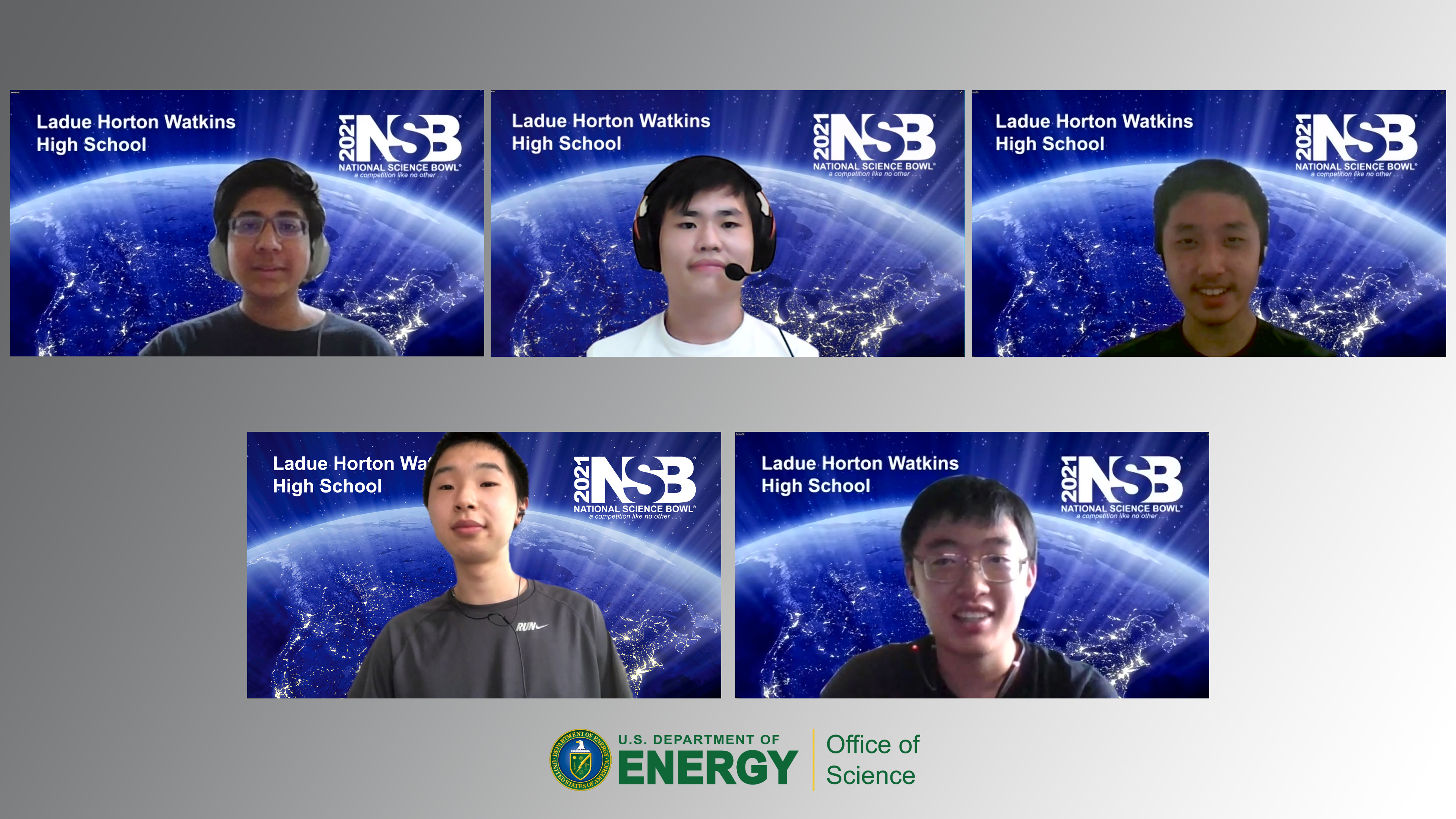 Coach Martin Long has been teaching science in the Ladue School District for 32 years. He enjoys working with the Science Bowl, Science Olympiad, Track and Cross Country programs at school. In his free time he enjoys running, skiing and time on the couch reading or watching Netflix. Coach Long has been married to his wife Kelly for 27 years and has four wonderful children ages 22 to 14.
Yuvan is a sophomore at Ladue Horton Watkins High School. His favorite subject is chemistry. He solves Rubik's cubes and listens to audiobooks and podcasts in his free time. He is grateful for the support of his family.
Harry Chen is a senior attending Ladue Horton Watkins High School. He is a three-time AIME qualifier, USNCO National Finalist, USABO Bronze Medalist, and a member of his school's National Science Bowl team, which placed in the top 16 in 2020. He would like to give his family, teachers, and friends a big "virtual" hug, as they have been the biggest supporters of his education. In his free time, Harry enjoys playing on Hypixel's 4v4v4v4 Minecraft bedwars servers, often topping the leaderboards while boasting an impressive 13.4 cps. His dual passion for biology and "chillax"-ing stems from a desire to bring a smile to everyone's face. Whenever he isn't reading or eating, you will find him, with 100% certainty, in his bed, sleeping.
Stephen is a senior at Ladue High School. His favorite hobbies include running, playing basketball, and partaking in various craft projects (Origami is his favorite). When he isn't studying or procrastinating on homework, you can often find him snuggled up with a book and a snack. As a six-time national qualifier, he is deeply grateful for all his family, friends, and teachers' support throughout the years.
Jason is a senior from Ladue Horton Watkins High School. He enjoys computer science (favorite language is JavaScript/TypeScript), QuizBowl, playing violin, and torturing himself with long books that he probably won't finish until college is done.
Eric Yin is a senior at Ladue Horton Watkins High School. He is skilled at many areas of Science Bowl, with the notable exception of anything computational. He is also president of Ladue's nationally-ranked Quiz Bowl and Ocean Bowl teams, and competes in Science Olympiad. In his spare time, Eric enjoys reading—that is, reading textbooks, Wikipedia pages, Discord chats, and other forms of non-literary media.