Hunter College High School - NYC SHPE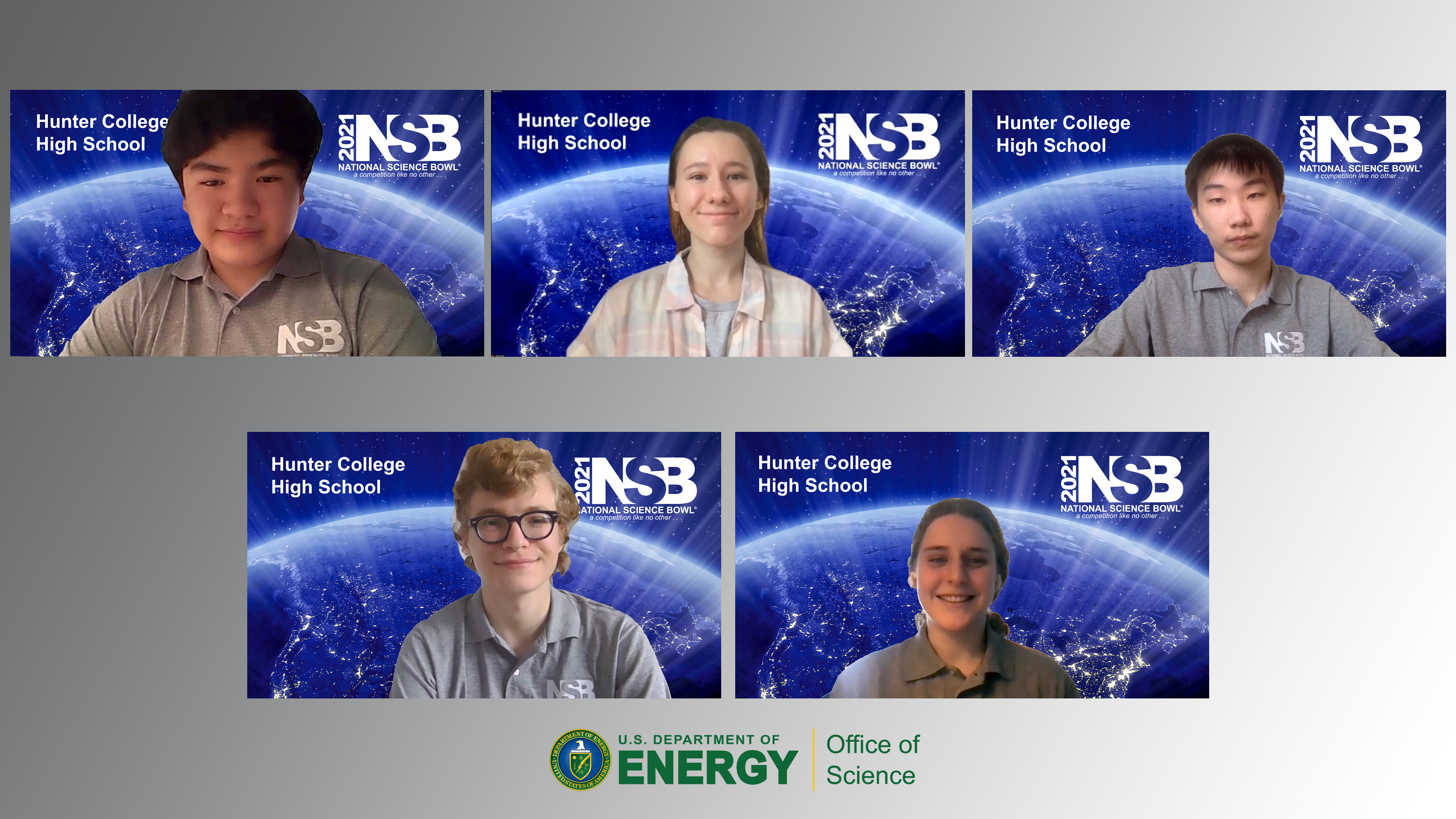 Coach Min Hsuan Kuo has a background in chemical engineering and has been teaching chemistry at Hunter for seven years. Her proudest accomplishment so far (other than her team making it to the nationals!) has been successfully duping 74 very smart tenth-grade students into believing that "neurokinetic catalysis" (made-up scientific breakthrough where you can speed up a reaction with your mind) is a real thing on April Fools' Day. In her spare time, Coach Kuo makes crochet molecules and characters and uses them to entertain students and her nieces.
Helen is a senior at Hunter College High School. She is the co-editor-in-chief of Hunter's newspaper, The Observer, and is the co-founder of Hunter's computer science and earth science magazines. She is also the co-editor-in-chief of three other Hunter award-winning math and science magazines, recipient of Hunter's Award for Exemplary Community Service, and one of eight senior peer leaders. She is a five-time AIME qualifier and regularly attends numerous other math competitions including Math Prize for Girls, HMMT, PUMaC, CMIMC, and ARML. Outside the classroom, she is co-captain of the varsity girls' swim team, was co-captain of girls' junior varsity lacrosse as a sophomore, and hopes to have a season this year and get back on the field with her friends. An avid composer, she has won multiple national awards for her original music for orchestra and jazz band and has played piano and violin in various school ensembles. Over the course of the pandemic, she has learned a wide range of survival skills, including the ability to make vegetable soup using a recipe that has been in her family for exactly one year. She is excited to be returning to the National Science Bowl for a third time.
Pierce Haider is 15 years old and a current sophomore at Hunter College High School. This is her second time attending the national finals, where she previously attended in 2019 as the MS captain. She is interested in earth and space science, biology, and chemistry, and continues this passion in the events she competes in for Science Olympiad. Pierce writes for three school science magazines, and is the co-founder of The Precipice, a magazine devoted to earth science and climate science. She is also a member of Hunter's varsity swim team. Outside of school, she plays for a nationally-ranked Tier I ice hockey team located in Newark, NJ, and was the leading goal scorer on her team this year. Pierce was a club swimmer for eight years, and now volunteers at youth swim meets in her free time to further her love for the sport.
Daniel Shneider is an eleventh-grade student interested in biology and earth science. He enjoys Science Olympiad, writing for the science magazine he runs with two of his friends, and Ocean Bowl where he sometimes makes terrible jokes (He's sorry that you were salty about his jokes, but you will have to be a bit more Pacific about which one). Outside of school, he enjoys running, learning about art and mythology and reading sci-fi. Over the summer, he has worked on a project using climate data to predict long-term trends in arsenic in rice. He hopes to become a scientist to study the intersection of biology, oceans, and the earth, but wants to make educational videos in the meantime about random stuff that no one finds interesting but him. He is excited for NSB nationals but will be missing the soft-serve ice cream at the Clover Café.
Daniel Yin is a junior at Hunter excited to be at nationals. He's interested in math, physics, and anything he can wrap his head around. He enjoys learning French and helps with Hunter's Magic: The Gathering Club. He also plays video games of the genre "normal word but with an extra letter somewhere," such as Splatoon and Blaseball.
Logan Reich is a ninth-grade student at Hunter College High School. He loves Science Bowl, and science in general. He is especially interested in astronomy and space travel, and he reads a lot of sci-fi. He especially likes it if the science in the books seems realistic (and spends a little too much time trying to see which parts are). Logan also writes for some of his school's science publications, codes, and cooks.