Clovis North High School - Central Valley Regional High School Science Bowl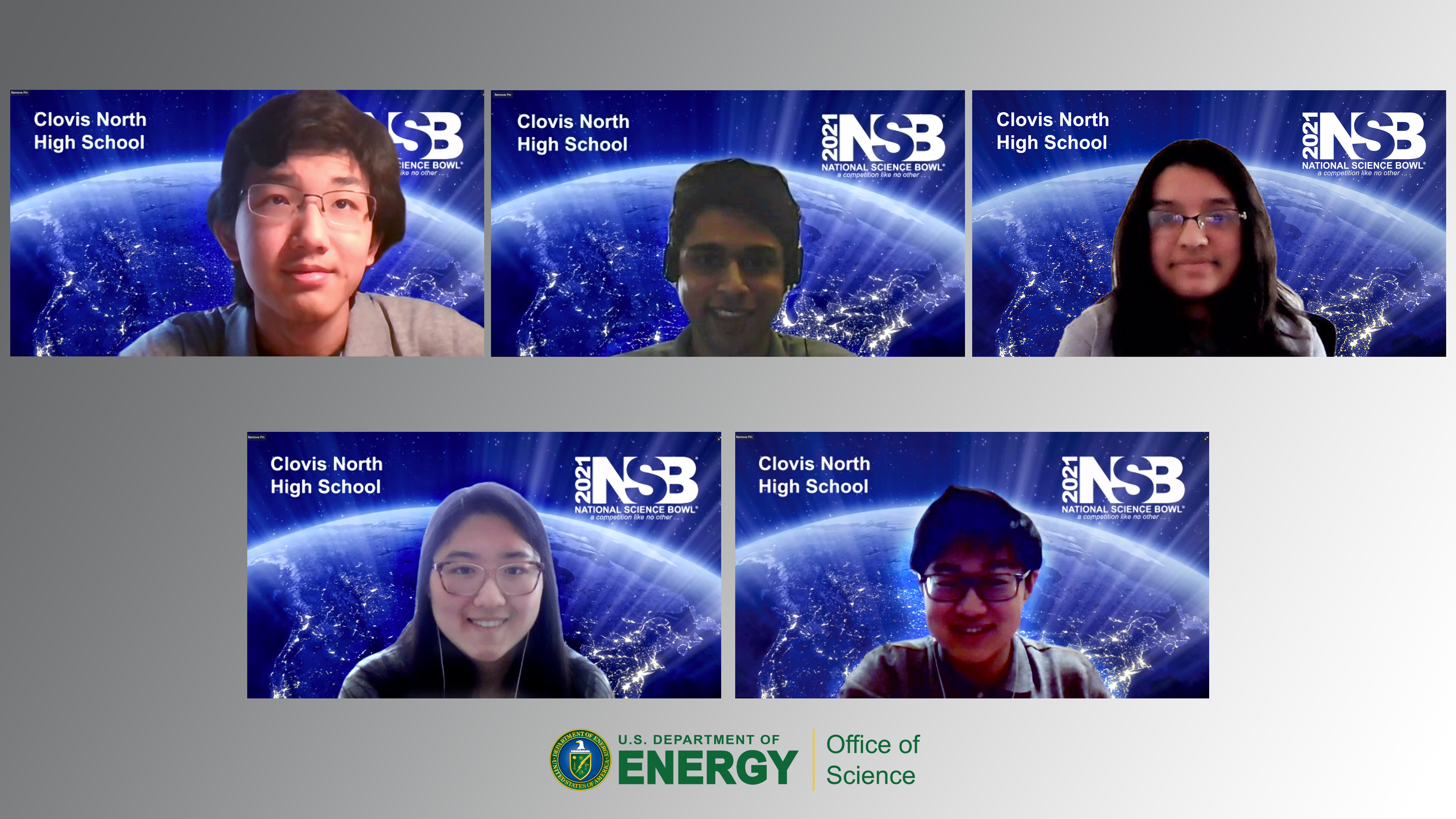 Coach Christine Long is a 22 year veteran in teaching. She currently teaches honors biology and integrated science at Clovis North High School, but has also taught biology, earth science and health. She has credentials in all three areas. She enjoys working with students through coaching both academic and athletic teams. She encourages her students to get involved in extracurricular activities. Her hobbies are reading, playing with her four dogs, practicing survival skills, and most outdoor activities. Her favorite TV shows are Walking Dead and Resident Alien. Coach Long has been coaching middle school Science Bowl for seven years and has been coaching the Clovis North High Science Bowl team for five years. She loves watching the students learn and display their love of learning inside the classroom and out.
Coach Johnathan Benson is a second year assistant coach. He is there to support the students and encourage them.
Iris Wang is a senior at Clovis North High School. She is a fan of sea sponges and moray eels, and is a participant of Science Olympiad, Science Fair, and Biology Olympiad in addition to Science Bowl. In her free time, she enjoys listening to BTS and writing novels.
Although Isaac Wang enjoys Science Bowl quite a bit, he participates in many other activities. For instance, he is involved in Science Olympiad, Science Fair, Biology Olympiad, and Chemistry Olympiad. Isaac's favorite subjects are chemistry and biology as he wishes to go into STEM as a career pathway. During Isaac's free time, he watches Anime, surfs Reddit, and plays video games. Specifically, Isaac enjoys watching intense action scenes and the game Super Smash Brothers Ultimate which he loves even though some characters need to be discontinued (such as the electric rats).
Manogna Jha is currently a junior at Clovis North High School. She is an INTJ. No, this does not mean her goal is world domination. Instead, she wishes to attend Stanford after high school and eventually pursue a medical career. (She likes biology.) Manogna's favorite pastime is quietly reading or listening to music. She enjoys reading murder mysteries, such as Agatha Christie's works. Her favorite musician is BTS. There are many interesting facts about Manogna. One example was that she has survived nine hurricanes (she used to live in Florida). Another fact is that she enjoys competition. That's partly the reason why she wanted to do Science Bowl (among other STEM competitions).
Joshua Lin is a sophomore at Clovis North High School. His favorite topics in school are modern physics and number theory, so he participates in many competitions involving them besides Science Bowl, such as Science and Physics Olympiad. As an avid fan of classical music, he also particularly enjoys romantic works by Chopin and Rachmaninoff, which serve as his motivation for practicing the piano in his spare time. Finally, he admires and tries to live up to a few key people who have heavily impacted him as a person, among whom are his past math teacher Coach Holcomb, as well as his mentor (and hopefully friend) Scott. Because of their influence, Joshua has finally discovered where his passions lay and thus hopes to pursue engineering in college.
Jai Mehrotra-Varma is a senior at Clovis North High School. He enjoys delving into the many fields of science which led to his participation in the National Science Bowl. In addition to reading biology textbooks, Jai has a strong interest in alternative rock music and has been working on his vocal/guitar skills for the last few years. He is also an avid tutor and medical volunteer in his community, and he loves participating in activities where he gets to help people.