Century High School - North Dakota Regional High School Science Bowl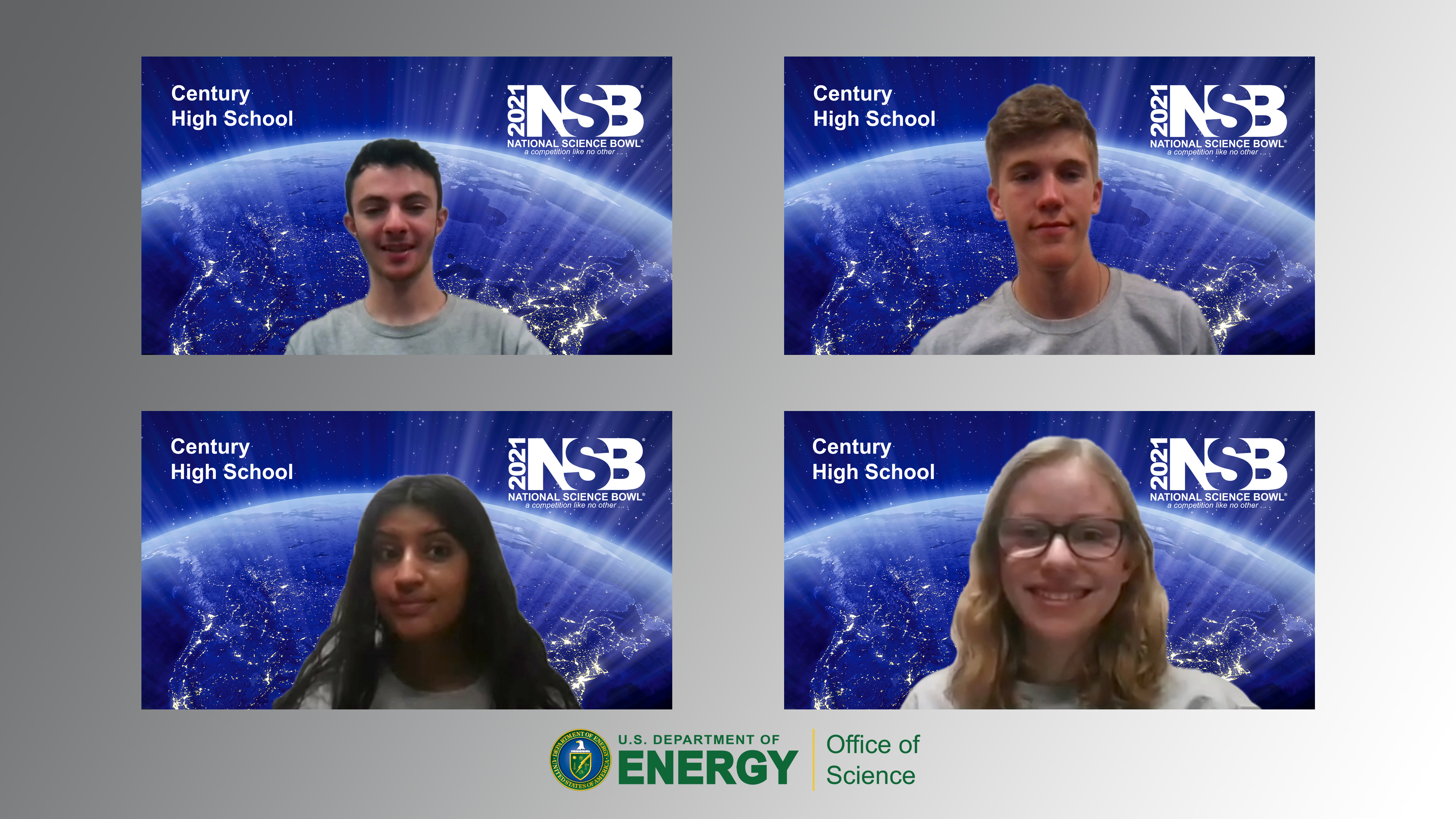 Coach Bart Brackin has been teaching for 20 plus years in schools throughout North Dakota. He has a B.S. degree from Moorhead State University and recently completed his master's in physics education. Coach Brackin has been at Century High School for the past 16 years. He has taught nearly every math and science class offered and is currently teaching AP physics I and physical science. He is married (Ilene) and has three wonderful children (Courtney, Mikayla, and Zachary). His hobbies include watching his children's activities, camping, fishing, and golf.
Sean Brynjolfson is a senior at Century High School in Bismarck, ND. He plans to attend Cornell this fall for computer science and potentially for some form of physical science like geology or oceanography. Sean has participated in Science Olympiad, Academic Olympics, soccer, Latin Club, and piano outside of school. Although disappointed in not being able to attend the NSB competition in D.C., Sean is looking forward to the online version of the National Science Bowl.
Chance Bowlinger is a junior at Century High School in Bismarck, North Dakota. He has participated in several extracurriculars such as track, soccer, cross country, Mathletes, wind ensemble, and jazz ensemble. He has always been into STEM subjects in school, with math specifically being the strongest. This was his first year in Science Bowl, but has done Mathletes for several years with much success. Chance has also been successful in music. His talents have qualified him for all-state band five years in a row and was a member of both the middle school and high school's top jazz band as a pianist. Chance would like to continue math and science in college and currently plans to pursue a career based in computer science and math.
Sana Kathawala is currently a junior at Century High School. She is a member of the Century High School Orchestra and has been studying piano individually for over ten years. After high school, she plans to attend college for pre-med with medical school as the final destination of her academic career.
Sameera Kathawala is a sophomore at Century High School. She enjoys watching Netflix and YouTube in her spare time. Her musical interests include playing the guitar and piano. At CHS, she is involved in Science Olympiad, United Sound, and volunteers at different places in Bismarck. Her future plans include studying finance in college with aspirations of a career in the field upon graduation.
Annalise Hetland is a sophomore at Bismarck Century High School. She enjoys water sports, longboarding, and playing the violin, piccolo, and flute. Annalise is a member of the CHS speech club, hosa, band, school plays, and the Science Bowl. She strives for excellence no matter what the challenge. She hopes to attend The University of Wisconsin, where she will work towards completion of medical school. In college, Annalise plans on studying otolaryngology, understanding how dreams and aspirations evolve with time. Competing in the National Science Bowl this year means a lot to her. She knows this opportunity will expand her knowledge and provide her with a wonderful challenge.