Bob Jones High School - Alabama Regional High School Science Bowl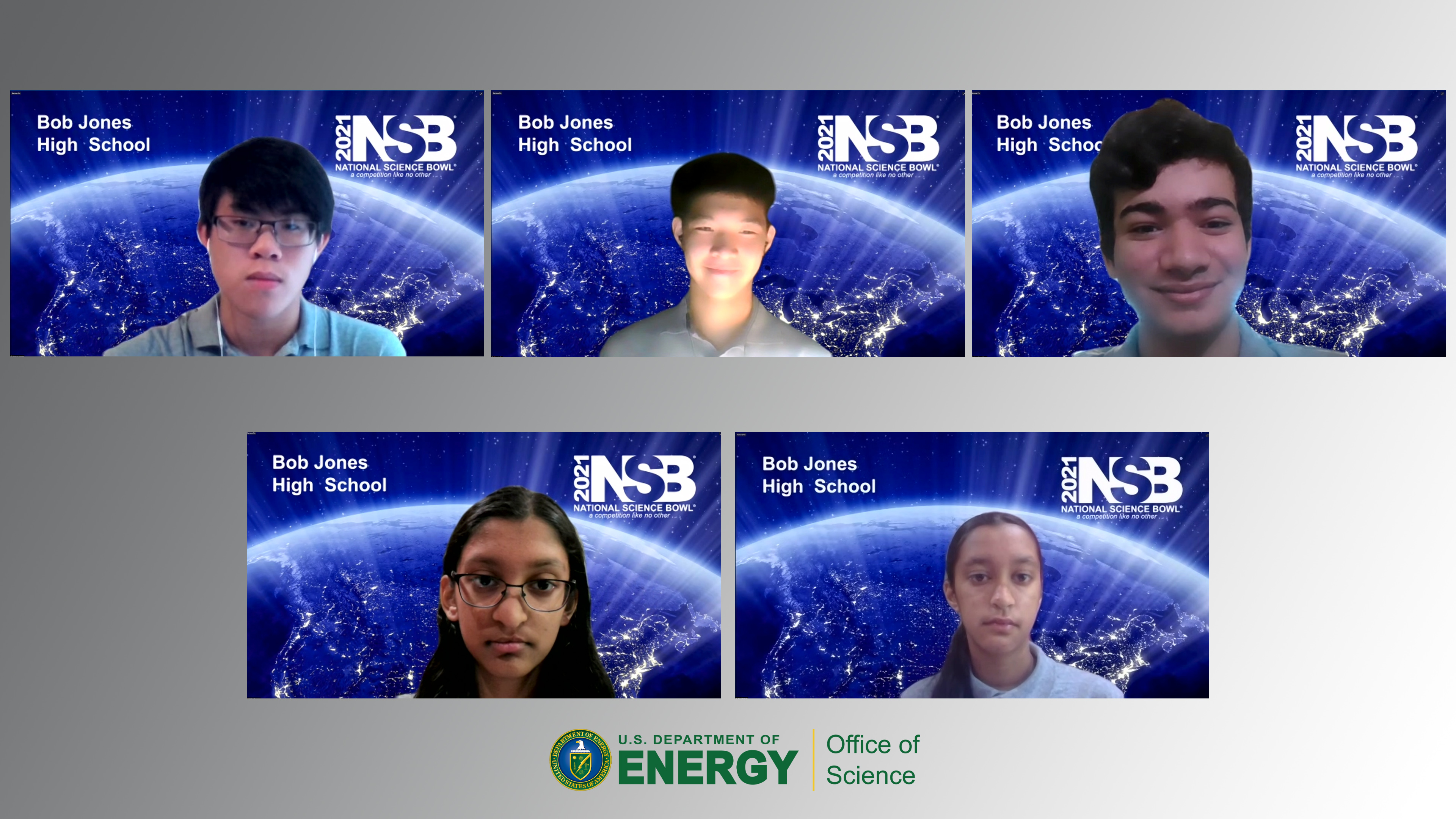 Coach Mary-Katherine Maguire is a science teacher at Bob Jones High School in Madison, Alabama. She has been teaching for eight years. She has taught many different sciences and she is currently teaching pre-AP chemistry, AP chemistry, and principles of engineering. She graduated from the University of Alabama in Tuscaloosa with a degree in science-secondary education. She completed her master's degree in science-secondary education at the University of West Alabama in Livingston, Alabama. She enjoys being outdoors and her hobbies include cycling, hiking, travelling, kayaking, making science rap videos, and singing Karaoke. She is the sponsor of the girls soccer program and the biology club. This is her first time assisting with the Science Bowl team, and she couldn't be more excited and proud to represent this team!
Coach Shubham Chopade, along with his wife, Beena, has been coaching Science Bowl teams for the last four years. He is a chemical engineer working in the biopharmaceuticals industry helping develop therapies for life-threatening diseases such as cancer. His hobbies include travel, gardening, and cooking. During the pandemic, he has taken his hobby to the next level by conducting Zoom cooking sessions with his friends across the continents!
Neha Chopade is a sophomore at Bob Jones High School. She is interested in biology, chemistry, and computer science. She enjoys participating in STEM competitions such as Science Olympiad. Neha aims to share her love for science with younger students, which she does by teaching lessons in biology, physics, and chemistry at Science Academy, a club that she co-founded at her school. Having traveled to several Spanish-speaking countries, Neha enjoys learning and practicing her Spanish.
Puja Chopade is a sophomore at Bob Jones High School. She is an active HOSA member and placed second in the pathophysiology event at SLC. She is also the 2021 Alabama Brain Bee Champion. Puja is the captain of the BJHS Science Olympiad team and enjoys cramming notes into an 8.5 x 11 in. sheet at 5pt font size. She is interested in neuroscience and hopes to attend medical school in the future. In her free time, she enjoys bothering her pet chickens. She also likes baking and would like a refund on the unlimited soft-serve ice cream that her team won.
Justin Pan is a sophomore. His interests include sports, math, guitar, and Rubik's cubes. He wants to enter a math related field. He enjoys play and watching sports, playing guitar for his church's youth band, and hanging out with friends. He is also a part of his school's math team and basketball team. He previously went to NSB Nationals in his eighth grade year.
Aubteen Pour Biazar is a high school junior. Soccer, chess, and cooking are a few of his hobbies. Community service is a big part of his life as he is a volunteer chess coach, a member of the United Way Youth Leaders Council of Madison County, and a part of multiple honor societies at his school. Science Bowl has helped deepen Aubteen's science knowledge, a subject that he has a great interest in.
Thomas Nguyen is a junior, but he's already getting gray hairs, which he oddly thinks is cool. He spends much of his time (perhaps too much) reading any book that he can find. Other than that, he enjoys sleeping, playing the piano, learning, and sleeping. He loves biology and physics and wants to major in one of them in college. He's been in the biology club since freshman year, and physics was so enjoyable that he started a physics club with Mike Zhang. He also enjoys teaching fourth graders math after school. He teaches little kids chess too! Despite being very awkward, he enjoys being around other people. However, his social battery has run out, so he would like to say "goodbye."