Ashley Benitez-Smith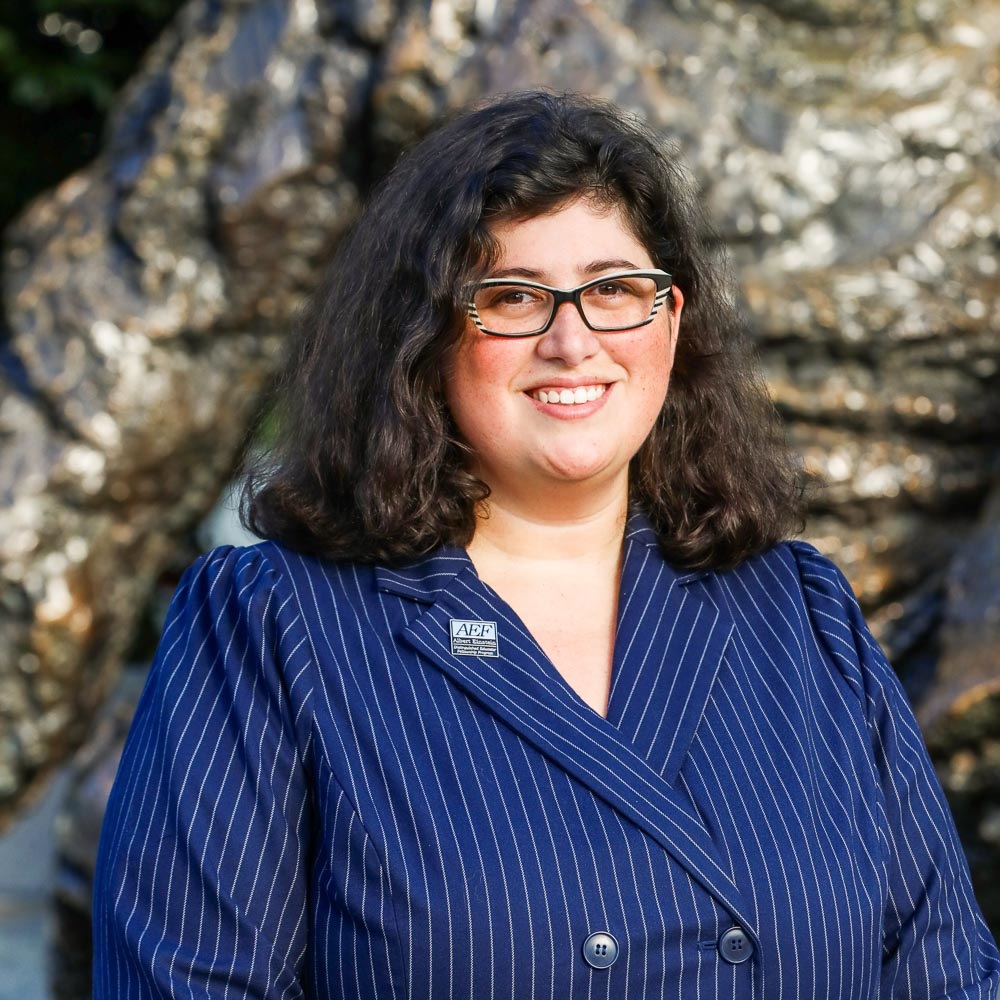 Fellowship Placement: U.S. Department of Homeland Security
Hometown: Frederick, MD
Ashley Benitez Smith is a secondary computer science teacher from Frederick, Maryland. Before her fellowship, Ashley taught computer science and cybersecurity classes for students 9-12 at Brunswick High School in Brunswick, Maryland. Ashley has worked in secondary education for 11 years, beginning her career as an English Language Arts teacher at Brunswick Middle School. She became a middle school Career and Technology Education teacher in 2016, where she became one of the pioneers of computer science education in Frederick County Public Schools (FCPS). In 2019, Ashley switched to high school computer science. She was the lead coach of two First Tech Robotics teams and was the faculty advisor for the Computer Science Honor Society at BHS.
Ashley earned her Master of Science in Curriculum and Instruction from Hood College in 2021. She earned her Bachelor of Arts in English Literature from the University of Maryland, Baltimore County, in 2008. Ashley is working towards a secondary cybersecurity education certification as part of the inaugural National Cybersecurity Teacher Academy from TeachCyber and DePaul University.
Ashley was awarded the Golden Crab award in October 2021 from the CSTA chapter of Maryland for her work at both the state and district level work for computer science and cybersecurity education initiatives. She has been a facilitator for the Maryland Center for Computing Education (MCCE) since June 2021, facilitating professional developments and contributing to multiple MCCE workgroups creating cybersecurity curricula and resources for secondary STEM teachers in Maryland. Ashley has been a CTE curriculum writer in computer science in FCPS since October 2016, helping to pilot and write the first computer science course for middle school students and a general cybersecurity course for high school students in FCPS. Ashley was a part of the first cohort of educators in the FCPS Vanguard program, a three-year teacher leadership program where teachers teach, lead, and coach others to create a blended learning environment in classrooms across the district.
Ashley believes every student can learn in a fun, safe, and engaging classroom environment. She wishes to bring cybersecurity education into multiple STEM curricula to inspire the next generation of security professionals. Ashley also wants to educate students and educators about cybersecurity to prepare them for an ever-changing digital landscape.