Susan Kennedy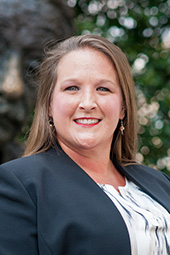 Fellowship Placement: National Aeronautics and Space Administration
Hometown: Wallace, NC
Susan Kennedy is a 13-year veteran high school teacher in the areas of technology, engineering, design and robotics from Clinton High School in Clinton, North Carolina. Susan is serving her fellowship in the National Aeronautics and Space Administration (NASA) Aeronautics Research Mission Directorate (ARMD).
Susan has successfully started new technology, engineering, design education programs in both school systems in which she has taught, including courses such as digital media, engineering design and robotics. She has been instrumental in developing and updating curriculum for the North Carolina Department of Public Instruction, and has also played an active role in the implementation of robotics programs across the state.
Kennedy believes that teachers must be leaders in their profession, being a role model to students and helping to engage them in and out of the classroom. She plays an active role in the Technology Student Association (TSA) at the local, state and national levels. Susan serves on the Board of Directors for North Carolina TSA and is a member of the Competition Regulation Committee for National TSA. She has served her school as the School Improvement Team chair and member for several years and has also served in other leadership roles.
A graduate of North Carolina State University with both an undergraduate and Master's of Education in Technology Education, Susan obtained National Board Certification and has been recognized as Teacher of the Year for her school. The International Technology Engineering Education Association recognized Kennedy's program as a Program of Excellence in 2013.