Stephanie Harry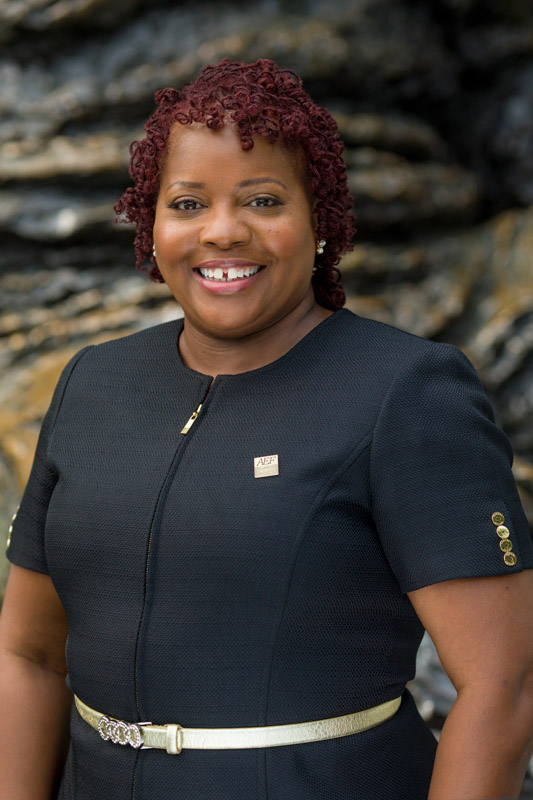 Fellowship Placement: National Science Foundation
Hometown: Hampton, VA
Stephanie Harry is a high school Chemistry teacher from Kecoughtan High School. Stephanie is serving her Fellowship at the National Science Foundation (NSF), Education and Human Resources Directorate (EHR), Division of Human Resource Development (HRD).
For 22 years Stephanie has been a dedicated and passionate high school chemistry teacher. Stephanie has also served as a Chemistry adjunct professor at Thomas Nelson Community College and Norfolk State University in Hampton and Norfolk VA, respectively. In the last four years Stephanie has created over 35 You-Tube videos on chemistry related lessons. In addition to teaching Stephanie has served as a chemistry curriculum writer for her school district, served as an U.S. Army eCybermission Virtual judge, an assessment reviewer for National Board Professional Teaching Standards and as an assessment reviewer for the Virginia Standards of Learning.
Stephanie has earned a B.S. in Chemistry and a Master of Arts in Teaching all from Norfolk State University in Norfolk, VA. She was awarded a grant to support her goals to combine experiments with tattoo ink and chemistry. She is regular presenter at state and national STEM education conferences. She is a National Board Certified Teacher in Chemistry and currently serves as the Chemistry Content Chair for the Virginia Association of Science Teachers (VAST).