Rebecca Vieyra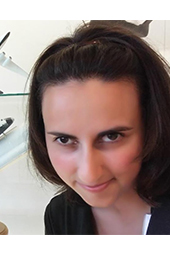 Fellowship Placement: National Aeronautics and Space Administration
Cohort: 2014-2015
Prior to her Fellowship, Rebecca Vieyra taught high school physics, physical science, and engineering in Illinois public schools for seven years. She earned a B.S. in Physics Education from Illinois State University and a M.A.S. in Science Education from the Illinois Institute of Technology. In 2011, she achieved National Board Teaching Certification in AYA/Science-Physics. In 2013, she was awarded the Presidential Award for Excellence in Math and Science Teaching.
During her 2014-2015 Einstein Fellowship placement, Rebecca was at NASA's Aeronautics Research Mission Directorate. She served in a curriculum development capacity, leading and authoring three products: NASA's Educator Resource Guide for "Living in the Age of Airplanes" IMAX film (https://goo.gl/9QJLX4), NASA/AAPT Aeronautics for Introductory Physics (https://goo.gl/X1Dp0C), and Aeronautics for PreK (https://goo.gl/FJjaGP). In addition, she served as NASA Coordinator for the Young Researcher Network of the International Forum for Aviation Research. During this time, she published a three-volume work, "Teaching High School Physics" (https://goo.gl/T6RF4r).
Following her Fellowship, Rebecca became the K-12 Program Manager at the American Association of Physics Teachers. Some of her responsibilities include providing advocacy for STEM teacher leadership on Capitol Hill, writing proposals and managing grant projects (including a recently-awarded $1.25M STEM+C grant to integrate physics and computer science), and supporting ongoing initiatives to enhance physics education nationwide. Separate from her position, Rebecca also serves as CEO of Vieyra Software (www.vieyrasoftware.net), a company that produces, "Physics Toolbox," free mobile sensors apps for STEM education.