Nathan Auck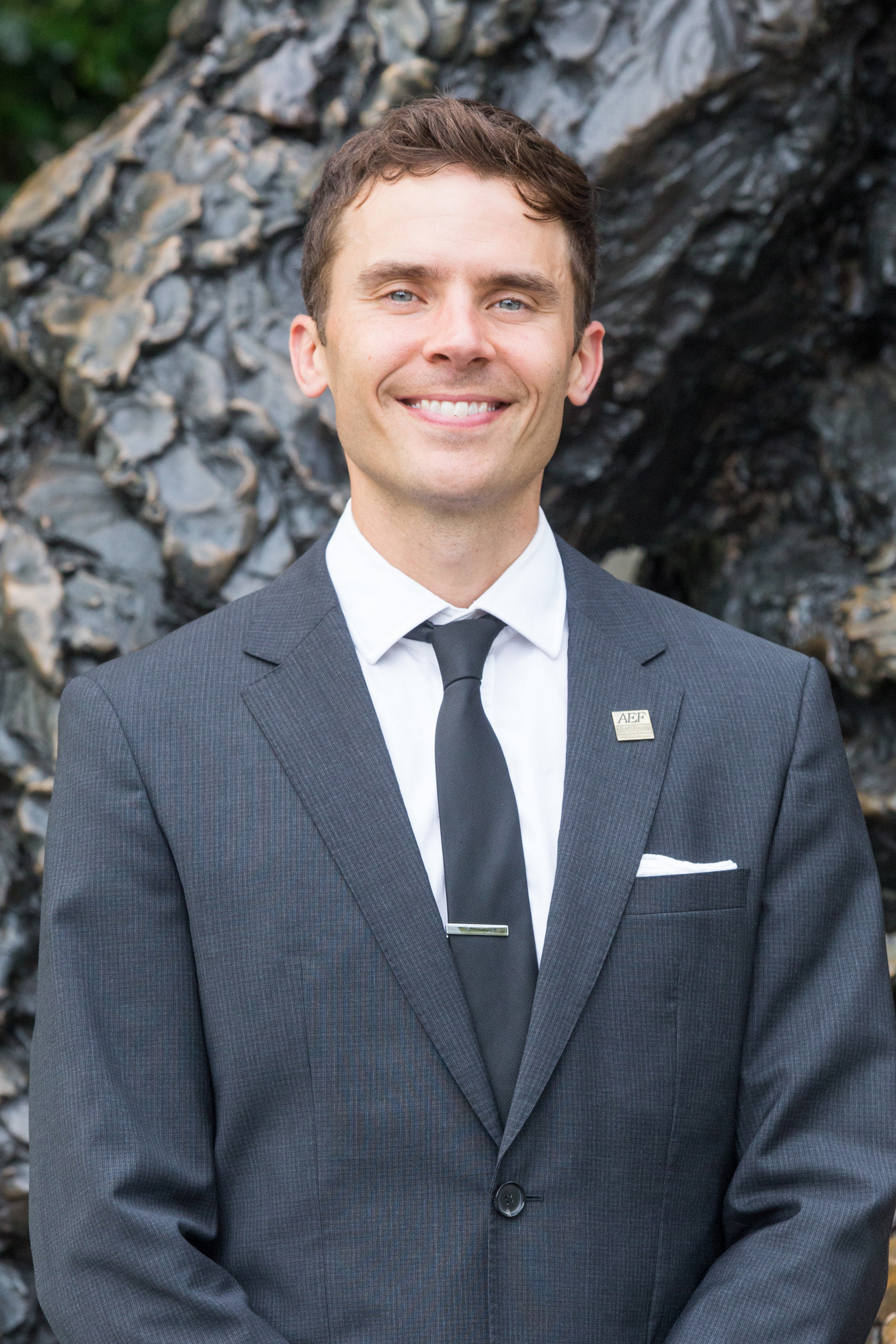 Fellowship Placement: U.S. House of Representatives
Hometown: Salt Lake City, UT
Nathan served his Fellowship in the U.S. House of Representatives in the Office of Representative Mark DeSaulnier (California 11th District).
Nathan is currently the Evaluation Specialist for the Department of Digital Teaching and Learning with the Utah State Board of Education. He oversees the evaluation of DTL grants and State Improvement Plans in the digital space for the state of Utah, amongst many other things.
For 13 years, Nathan Auck has had a transformative effect on his students' secondary educational experiences. As a secondary mathematics teacher and specialist at Horizonte School, an alternative school in the Salt Lake School District whose population is overwhelmingly low income, underprivileged, or minority, Nathan led the school-wide implementation of student work-sharing protocols, behavior self-reporting, and enhancing cognitive rigor. He also oversaw instructional improvement, curriculum building, and program design for the middle school, secondary, and adult mathematics programs at Horizonte.
Prior to working in the Salt Lake City School District, Nathan taught 9th-12th grade mathematics and science at a private high school for exceptional students, the Realms of Inquiry School. While there, he focused on interdisciplinary collaborations with other teachers, providing students with real world educational experiences. Before this, Nathan was a Senior Field Instructor for a wilderness therapy program, specializing in helping students learn communication and introspective skills, while assisting them in building confidence and perspective.
In addition to serving on both the Utah Senate-appointed Standards Review Committee and the Utah Conference for Teachers of Mathematics Board, Nathan was selected by the Utah State Office of Education to write and facilitate professional development for mathematics teachers throughout Utah. He also won the Presidential Award for Excellence in Mathematics and Science Teaching (PAEMST) in 2013, a biennial honor given to a single secondary educator in each state. He has subsequently participated on the PAEMST review committee for Utah.
Nathan holds a B.S. in environmental science from Ohio State University and is a certified secondary mathematics teacher. He has facilitated professional development seminars for teachers on a wide array of topics, ranging from depth of knowledge to access and equity for all students. He is a facilitator for both the Mathematics Vision Project as well as code.org. Nathan is currently pursuing his educational equity endorsement.