Michael Vargas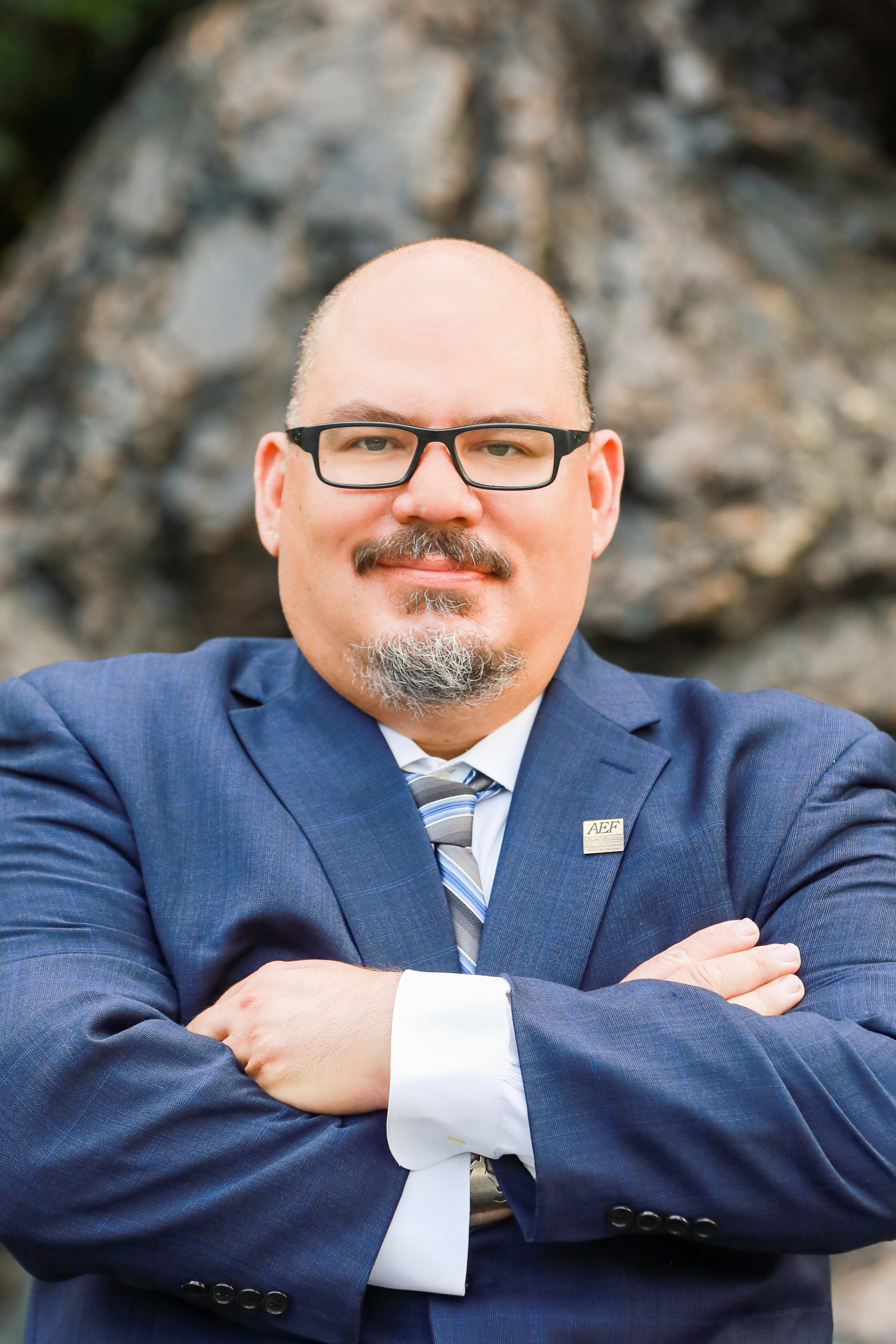 Fellowship Placement: U.S. Department of Defense
Hometown: Phoenix, AZ
Michael Vargas has been teaching for 19 years, and has been a conceptual physics teacher at Pinnacle High School in the Paradise Valley Unified School District in Phoenix Arizona for the last 8 years. Prior to teaching at Pinnacle, Mike lived in Europe and taught at Supreme Headquarters Allied Powers Europe (SHAPE) American High School in Mons, Belgium. Mike earned his undergraduate degree from Northern Arizona University in Secondary Education with a focus in Social Studies and Physical Sciences. He is currently a PhD student at Texas Tech University in STEM Education.

Mike is the recipient of the 2019 Air Force Association/Rolls Royce National Aerospace Teacher of the Year Award. In 2016, he was named an Arizona Teacher of the Year Ambassador for Excellence by the Arizona Education Foundation. He was also recognized as the Arizona H.S. Science Teacher of the Year by the Arizona Science Teacher Association in 2014.

He is a former board member for the Northern Arizona University Arizona K12 Center, an executive board member for STEM Teachers Phoenix, and he is heavily involved with the Arizona Science Teachers Association, the American Modeling Teachers Association, the American Association of Physics Teachers, and the Arizona Education Foundation's "Teach STEM" project.

Mike's philosophy of "STEM for ALL" has been at the heart of his educational outreach and advocacy work. Vargas spearheaded major bipartisan STEM education legislation in Arizona with helping create AZ Senate Bill 1038 and AZ Senate Bill 1051 which together helped to form the Arizona Department of Education's "GET SET FOR STEM" teacher scholarship program. This program awarded over 1.2 million dollars in funding to Arizona STEM and CTE teachers in hard to fill subject areas.

As a leader in Arizona, Mike has worked to lead local and statewide initiatives. His advocacy for physics first is well known in his community and has been a guiding principle of his work to expand physics education on all fronts. Last year Mike served as a fellow to the DOD Manufacturing Technology Program (DOD MANTECH) in the Undersecretary of Defenses Office for Research and Engineering Education and Workforce Development Unit. This year, Mike has been tasked to help with the re-design of the Air Force K12 STEM National Office and is thrilled to be working to help create a program that will create a dynamic K-12 STEM ecosystem cultivating a diverse and capable future STEM workforce for the nation.