Jessica Mulhern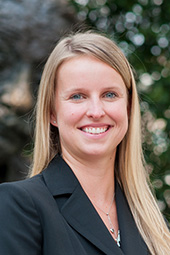 Fellowship Placement: U.S. House of Representatives
Hometown: Wall, NJ
Jessica Mulhern taught high school biology at Wilde Lake High School in Columbia, Maryland. Jessica is serving her fellowship in the U.S. House of Representatives in the Office of John Sarbanes (Maryland 3rd District). For the six years prior to moving to Maryland, she taught various biology classes including AP Biology, STEM Biology, and Biology at Jackson Liberty High School in Jackson, New Jersey. Jessica worked with the STEM Coordinator and Science Supervisor in the Jackson School District during the 2013-2014 school year to create a STEM Academy for the district. As a member of the STEM Academy Advisory and Planning Committee, she developed curriculum for the STEM Biology course and aided in determining a program of studies for the academy. She was the founding teacher for the STEM Biology course for the academy, and taught the course using inquiry-based research methodology.
Jessica earned a B.S. in Biology from Muhlenberg College in Allentown, PA and an M.A. in Administration and Leadership from Georgian Court University in Lakewood, NJ.
During the 2011-2012 school year, Jessica was selected for the SIEMENS Teachers As Researchers (STARs) Program at Oak Ridge National Laboratory (ORNL) in Tennessee, where she conducted research for two weeks with the nation's top scientists on short-term projects focused on the most current and innovative science research at ORNL. In 2014, Jessica was awarded the Professor Emeritus Joseph Cino Award for Excellence in School Administration and Leadership, which was given by the Georgian County University School of Education and Ocean County Superintendents of Schools for excellence in graduate study in Administrative Leadership and in recognition of superior potential for success as a future school leader.