Jennifer Stimpson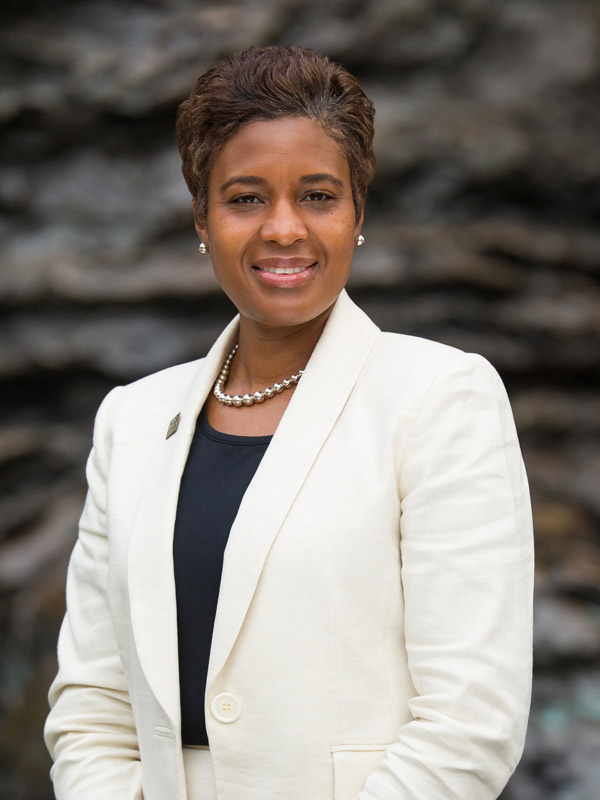 Sponsor: U.S. Department of Energy
Fellowship Placement: United States House of Representatives
Hometown: Dallas, TX
Blending science, substance, and style, Dr. Jennifer Stimpson makes learning science a wonderfully exciting experience for students. Dr. Stimpson graduated from Dillard University with a Bachelor of Science in Chemistry, and a Master of Arts degree in environmental chemistry from the University of Northern Iowa. She completed doctoral work at the University of Pennsylvania's Graduate School of Education.
The field of education has allowed Dr. Stimpson to serve students as a science teacher and community leader through practice, volunteer efforts, and innovative programming for more than a decade. As a veteran science teacher, Jennifer teaches fifth grade science The Hockaday School and previously worked as a chemistry teacher in the Dallas School District. She stands by her teaching philosophy that teachers inspire students to be active learners by using multiple approaches to reach students. Recognizing the need for stronger science literacy, she founded JSTEMP Science, an education platform to inspire the next generation of students to consider STEM by introducing them to the wonders and possibilities of science. She continues to serve communities to strengthen STEM awareness and knowledge by focusing on the importance of engaging students about the wonders and possibilities of science, often in partnership with the community, civic, and federal organizations to promote equity in STEM education.
Jennifer and her work have received numerous recognitions and honors. Among the more distinguished records of achievement include her selection as an AAAS/IF THEN STEM Ambassador, Texas Women's Foundation Maura Leadership Award, a City of Dallas Proclamation, Dillard University's Alumnae Award for Professional Excellence, The "Hidden Figures in STEM" award by the National Society of Black Engineers, The Dallas Black Chamber of Commerce Excellence in Education Award, and an Inspiration Award by the Michael Jordan Foundation. Additionally, she was a finalist for Ebony Magazine People's Choice Award. However, most notably, the renowned O: The Oprah Magazine featured Jennifer as a "Rock Star Scientist."
Dr. Stimpson is passionate about her work to educate the next generation of science leaders. With a global vision to create change beyond her native Dallas, Texas home, Jennifer looks forward to her work as an Einstein Fellow to bring her knowledge and expertise in advancing STEM education for middle school girls. Additionally, by employing innovation to current educational standards, Jennifer wants her efforts to proactively and effectively coordinate resources to best support student success in STEM.