Doug Baltz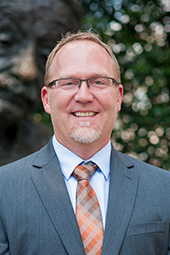 Fellowship Placement: National Science Foundation
Hometown: Royal Oak, MI
Douglas Baltz has been an AP Physics and STEM teacher for over 20 years at Seaholm High School in Birmingham, Michigan. Douglas is serving his fellowship at the National Science Foundation (NSF) Directorate for Education and Human Resources (EHR) Division of Undergraduate Education.
Doug is passionate about educational best practices and helping teachers develop their craft. He is a teacher learning lab facilitator within his district and an adjunct instructor at Oakland University's Teacher Development and Educational Studies. His colleagues regard him as a STEM Outreach Specialist - building talent pipelines and partnerships with professionals and surrounding Higher Education Institutions. He is the Super STEM Saturday Coordinator for the 4th and 5th grade enrichment program, active member of the STEM Careers Steering Committee, Director of Physics Explorer and Operation STEM Summer Camps, and supervisor of students in the STEMx Research and Design course, where students have opportunities to experience authentic scientific data collection.
He has presented at numerous National Science Conferences and recently presented a peer reviewed paper entitled STEM Research and Design: "A Mentoring Data Experience" at the University of New Mexico. He has a BS from Michigan State University and a MAE in Physics from Ball State University.
In 2015, Doug received the PASCO STEM Educator of the Year award, which is a national award sponsored by the National Science Teachers' Association. Doug is also the recipient of Birmingham's Education Association Teacher of the Year Award, MIGCA Golf Coach of the Year Award (2013, 2014), and a semifinalist for Michigan Teacher of the Year.