Bryan Silver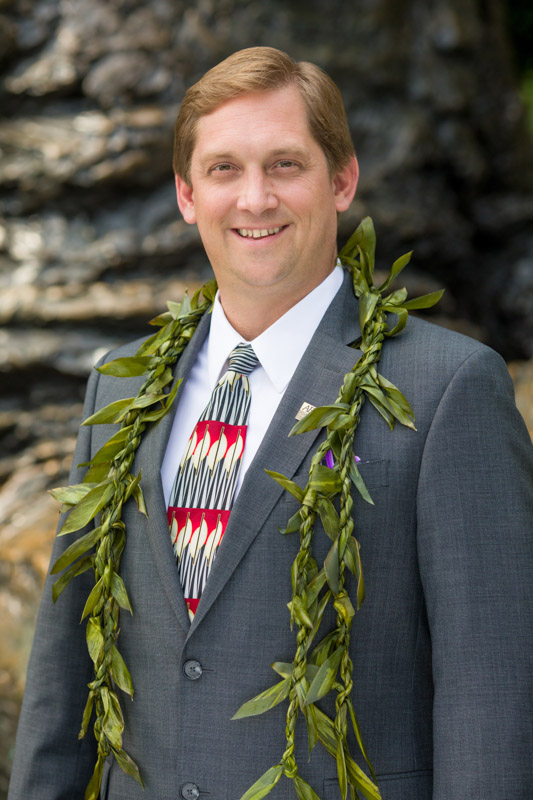 Fellowship Placement: U.S. Senate
Hometown: Honolulu, HI
Bryan Silver is a Science and Career Technical Education teacher From Kalani High School. Bryan will be serving his Fellowship with the National Science Foundation (NSF), Directorate for Engineering (ENG), Division of Engineering Education and Centers (EEC), Research Experiences for Teachers in Engineering and Computer Science Program (RET).
Bryan has 20 years of teaching experience in the Honolulu School District and is certified to teach: History, Special Education, Science and Career Technical Education grades 9-12. He is currently teaching four levels of Engineering classes, STEM Capstone and running four successful after-school robotic programs in: FIRST Robotics, FIRST Tech Challenge, VEX and Drones. Free time is spent SCUBA diving and racing sailboats from dinghies to forty footers.
Bryan strives to get students involved--from designing 50-foot bridges out of 2x4s and twine in the Da Vinci Bridge project to acting as project managers hosting robotic events and leading seminars for the Honolulu leadership symposium. Making the mundane magical and the ordinary extraordinary, Bryan has developed a robust after-school robotics program, secured over $280,000 in grant support, and developed three student-run businesses that continue generating funds to keep the robotics programs solvent. He is currently working on a Mobile Makery Center designed out of a 40-foot container with the help of ImagineWorks, a nonprofit organization created by his alumni. They plan to take the center around the island of Oahu to bring tech to every community.
Bryan holds degrees from University of California, Santa Barbara, B.A. in Archaeology and Religious Studies. University of Hawaii, Manoa POST BAC in History and Special Education. He is an Eagle Scout (1989), the recipient of 2016 Presidential Award for Excellence in Mathematics and Science Teaching, National Center for Women in Technolgies Teacher of the Year 2013 and 2018, and the 2015 Woodie Flower's Excellence for Mentor's Award in Robotics.