Staff
Office of Chief Counsel Staff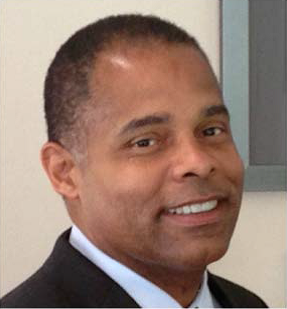 James M. Durant III, Esq. Chief Counsel
James M. Durant III, Colonel, USAF Ret., joined DOE as Chief Counsel in 2013 after retiring from the USAF Judge Advocate General's Department with over 26 years of service. While in the Air Force, James was a Judge Advocate, Special Assistant US Attorney, International Commissioner for War Claims (Judge in Bosnia-Hertz Covina), Deputy Department Head and Professor of Law (US Air Force Academy), NATO LEGAD, for both OPERATION ENDURING FREEDOM and OPERATOIN NORTHERN WATCH, Strategic Initiatives Officer (US Department of State), Chief of Personnel Policy and JAG Accessions (HQ USAF Pentagon), Director of Legal Services and Acting Country Representative to Her Majesty's Royal Government (USAF Europe-United Kingdom), and Staff Judge Advocate (lead lawyer) for the Defense Threat Reduction Agency (Wash DC) and Hill AFB (Utah). James has prosecuted over 500 cases as a SAUSA and over 50 felony trials as JAG. At Energy, he leads a 23 member staff serving a SC-4 including six Site Office Managers at U.S. National Labs; he also leads an Intellectual Property Law Division, serving 11/17 US National Labs. James sits on the Chicago Federal Executive Board, Senior Executives Association Board, and the American Bar Association Board of Governors. He hails from California, is married and they have two young men. He is a double grad from Howard University and an avid snowboarder.
James Durant III.
Email: James.Durant@science.doe.gov
Phone: 630-252-2034
GENERAL LAW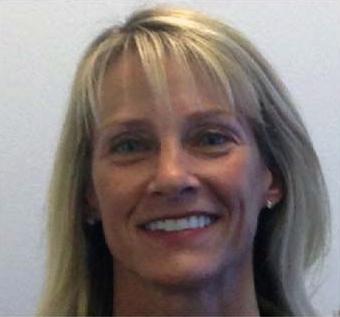 KIMBERLY M. DONHAM, Esq.
Deputy Chief Counsel, General Law Division
As Deputy Chief Counsel, Ms. Donham leads 11 senior DOE lawyers and staff across the United States serving seven U.S. National Laboratory Site Offices (over 43,000 researchers and lab personnel), the Office of Science (SC), the SC Consolidated Service Center at the Argonne National Laboratory and the Office of the General Counsel in Washington, DC. She has 26 years' experience as a government contracts attorney. Additionally, she has substantial experience in financial assistance instruments, labor law, environmental law, government claims, litigation, ethics, and real estate law. Ms. Donham is currently responsible for advising on all major Management and Operating contract instruments and SC's solicitation and award of significant research agreements. She also oversees DOE's Field Operations' Center of Excellence for FOIA/Privacy and the Consolidated Service Center's senior environmental attorney. She served as Assistant Chief Counsel for several years prior to the Deputy Chief Counsel role and also served as the Acting Chief Counsel for the Chicago Office during the 2012‐2013, time frame. Outside of law practice and law management, Ms. Donham has led the DOE Chicago Office's Health and Wellness Committee, the Unity Council, and the Chicago Office federal employee's recognition initiative. She currently serves on the Chicago Federal Executives Board as an alternate, representing SC's Consolidated Service Center before 45,000 federal employees in the Chicago Region. She also is a member of the U.S. Senior Executives Association. Ms. Donham received her undergraduate degree from Kenyon College and her law degree from the Washington University School of Law in St Louis, where she served as Associate Editor for the Journal of Urban and Contemporary Law. She is licensed before the United States Supreme Court and the Illinois State Supreme Court. She is currently married with two children, living in the western suburbs of Chicago.
Kimberly M. Donham
e-mail: kim.donham@science.doe.gov
Phone: 630-252-2038
Assistant Chief Counsels for General Law
James Fuerstenberg
e-mail: james.fuerstenberg@science.doe.gov
phone: 630-252-2043

John Cummins (West Coast)
e-mail: john.cummins@science.doe.gov
phone: 510-486-5211
Michael McCann (East Coast)
e-mail: michael.mccann@science.doe.gov
phone: 631-344-3440


General Attorneys
Jennifer Harling
e-mail: Jennifer.harling@science.doe.gov
phone: 630-252-2021

Eileen Liao
e-mail: Eileen.liao@science.doe.gov
phone: 909-270-1978
Michelle McKown
e-mail: michelle.mckown@science.doe.gov
phone: 630-252-5057
Steven Thiede
e-mail: steven.thiede@science.doe.gov
phone: 630-252-2014


FOIA/Privacy Officer and Paralegal
Miriam (Mimi) Bartos
e-mail: miriam.bartos@science.doe.gov
phone: 630-252-2041


Legal Assistant
Michelle Galbert
e-mail: michelle.galbert@science.doe.gov
phone: 630-252-2039

Michael J. Dobbs, Esq. Deputy Chief Counsel, Intellectual Property Law
As the Deputy Chief Counsel for Intellectual Property (IPL), Michael J. Dobbs leads intellectual property support for billions of dollars in research and development efforts, including 11 of the 17 DOE Laboratories and a staggering yearly workload including thousands of DOE funded inventions and patent reports, thousands of award closeouts, over a hundred Cooperative Research and Development (CRADA) reviews and hundreds of Strategic Partnership Project (SPP) reviews. Mike is actively involved in the IT Customer Advocacy Board (ITCAB) for SC representing hundreds of users across the SC complex. Mike also chairs the Patent Counsel Data System Modernization Working Group (PCDSMWG) and serves as the Contracting Officer Representative (COR) for the ambitious ~$1M procurement effort to revolutionize DOE's intellectual property management. Mike leads a team of professionals providing award winning innovation, stakeholder management and "finding the yes" to accomplish DOE's mission. Recently, Mike led a team to create a dynamic PDF to simplify and streamline DOE's IP provisions for all DOE funded financial assistance. Mike also used his passion for programming to create a final technical report viewer to streamline thousands of reports reviewed by IPL. Mike also led the establishment of a streamlined SBIR/STTR SPP template allowing small businesses to access DOE laboratories more easily and quickly. Mike and his team are frequent speakers at several meetings including DOE SBIR/STTR, DOE Patent Counsel, Technology Transfer Working Group (TTWG) and AUTM meetings. Mike began his career at DOE in 2005 after earning a Bachelor of Science degree in Electrical Engineering from Valparaiso University and a Juris Doctor from Valparaiso University Law School. Mike has a passion for leadership and technology, including hosting websites, programming, coaching soccer, serving as a mentor on the Chicago Federal Executive Board (FEB) and 4-H activities. Mike has seven high-spirited children ages 0-15 and a patient wife, Katie.
Michael J. Dobbs
Email: Mike.Dobbs@science.doe.gov
Phone: (331) 465-1317
Assistant Chief Counsel for Intellectual Property
Gary Drew
LBNL, Richland Office, Hanford, ORP, PNNL, SLAC, and TJNAF
Email: Gary.Drew@science.doe.gov
Phone: 514-486-6703

Karen Blouin
ANL, Ames Lab CSC Grants, OGCA pre-awards NREL (i) & closeouts Patent Filing Process
Email: Karen.Blouin@science.doe.gov
Phone: 630-252-2166

Daniel Park
NE-ID INL, RESL, PPPL, Fermi BNL, LBNL (i)
Email: Daniel.Park@science.doe.gov
Phone: 630-252-2308

Patent Counsel
Andrew Choi
LBNL and Ames Patent Prosecution
Email: Andrew.Choi@science.doe.gov
Phone: 301-363-0610

Tim Harney
NREL, BNL, and PPPL, Patent Prosecution, Confirmatory Licenses, final technical reports & closeout, MCLE Accreditation
Email: Timothy.Harney@science.doe.gov
Phone: 630-252-2137

Aaron R. Keith
Email: Aaron.Keith@science.doe.gov
NETL and Fermi Patent Prosecution

Andrew Stark
ANL and INL Patent Prosecution
Email: Andew.Stark@science.doe.gov
Phone: 301-828-9521

Legal Instrument Examiners
Cynthia Ridge
ANL, BNL, CSC, LBNL, NREL-subs, Closeouts, iEdison Legacy Lead, Agency Entry of Inventions/Patents Confirmatory License Filing, GSC Review Chicago-IP Mailbox
Email: Cynthia.Ridge@science.doe.gov
Phone: 630-252-2175

Paula Leon
NETL, NE-ID, INL-subs, PPPL-subs, Fermi-subs, Closeouts, GFO Backup, Confirmatory License Review, GSC Review, LIE Reassignment of Legacy Inventions
Email: Paula.Leon@science.doe.gov
Phone: 630-252-2131

iEdison Management Analyst
Maritza Rodriguez
iEdison Record Management, Incoming Inventions/Patents Incoming, iEdison Messages, Invention/Patent/Utilization, Reports, S-Number Assignment, Chicago-IP Mailbox Backup
Email: Maritza.Rodriguez@science.doe.gov
Phone: 630-252-2165

Legal Assistants
Gina Bates
Reports, Patent Legal Action Tracking, Invention File Retirement, Attorney Reassignment of Legacy Inventions, IPL Metric Reports
Email: Gina.Bates@science.doe.gov
Phone: 630-252-2742

Laura Miranda
IPL Handbook, OCC Website, Procedures, Invention Closeout (AID), Travel, Invention Paper File Management, Invention File Retirement
Email: Laura.Miranda@science.doe.gov
Phone: 630-252-2046

Administrative Support (Contractor)
Barbara Teape
Initial contract entry Award Legal Action Tracking, Contract close-out support Contract file management, Patent Filings
Email: Barbara.Teape@Science.doe.gov
Phone: 630-252-2393

Regina Buford
Assist iEdison administration, unreported invention search, contract entry, contract close-out support, contract file management, Patent Filings, Docketing, Manage numerous data reports in Sophia. Patent Docketing
Email: Regina.Buford@science.doe.gov
Phone: 301-363-7183