Pleasant Ridge Middle School - Kansas Regional Middle School Science Bowl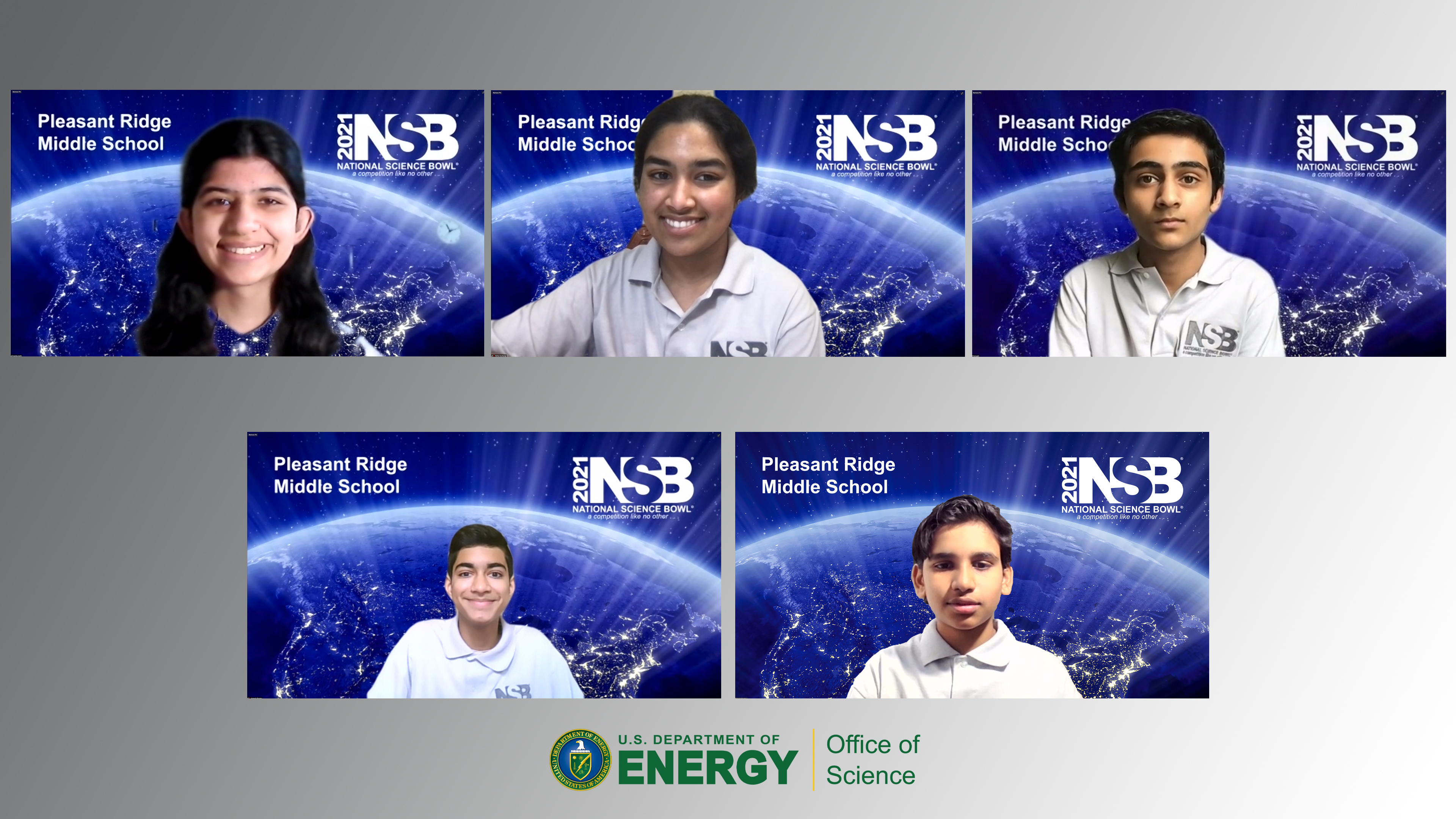 Coach Sharad Sharma is the coach of the Pleasant Ridge Science Bowl Team. He is an information technology professional, but teaching is his passion. This is his third team to qualify for nationals in the last five years of Science Bowl coaching. In his free time, Coach Sharma enjoys playing various sports, such as cricket, soccer as well as doing track. He also enjoys watching tennis. His favorite player is Novak Djokovic. He also enjoys spending time with his children outdoors.
Coach Aastha Sharma is a middle school Science Bowl alumnus and current participant of the high school team that will be representing at nationals this year. She is a junior, and the assistant coach for Pleasant Ridge Middle School. Even though she is a notable energy main, she also enjoys studying chemistry and biology. Specifically, organic chemistry and biochemistry are her favorites, and her favorite reaction is the aldol condensation. Her favorite element is arsenic, and Coach Sharma chose arsenic because A is the start of her name. some of her other hobbies include biking, singing, watching yale hydroboration, and dancing (without falling).
Arnesh Sharma is an eighth-grade student and he has many interests, including math, physics, spending time with friends, and playing any sport available. This is his second time qualifying for nationals, the first being in sixth grade. He wishes he could attend the national finals in person this year due to the abundance of free items along with a trip to the National Mall, but that would be both unsafe and lonely because he'd be the only one there while everyone else did it over zoom. Arnesh doesn't know for sure what he wants to do when he grows up, but he possesses a great admiration for jobs in the field of technology and innovation.
Ivanka Joshi is an eighth-grade student with interests in science, math, and music. She has represented her school for various science competitions at the state level. Ivanka plays violin and has an honors recognition from the Kansas Music Teachers Association(KMTA). She also enjoys crocheting, sewing, reading, and learning to play ukulele. She is a black belt in Taekwondo and likes to keep fit, be it biking, dance and jump roping. She wants to study medicine and pursue a career as a surgeon.
Richa Kushangi is an eighth-grade student with multiple interests involving academics like science in which she evinces a special interest. She has represented her school at all levels, going all the way to the nationals in Science Olympiad and now Science Bowl. Be it about the building blocks of life or about the intricate human nervous network, that's all right down her lane. Richa has been practicing Kathak, an Indian classical dance in addition to Indian classical singing from the age of five. She also plays the violin and enjoys sleepovers with her friends. Her goal is to pursue medical sciences and become a physician.
Krrish Madduru is an eighth-grade student with an interest in science, math, sports, and mythology. He has represented his school in various math, Spelling Bee, and science competitions at the state and national levels. Krrish likes to play the piano and the euphonium. His hobbies include playing chess, football, and basketball. He is inspired by people who overcame social difficulties and people who influence for the better.
Rishabh Barve is an eighth-grade student and has been participating in Science Bowl since sixth grade.