Michael Guarraia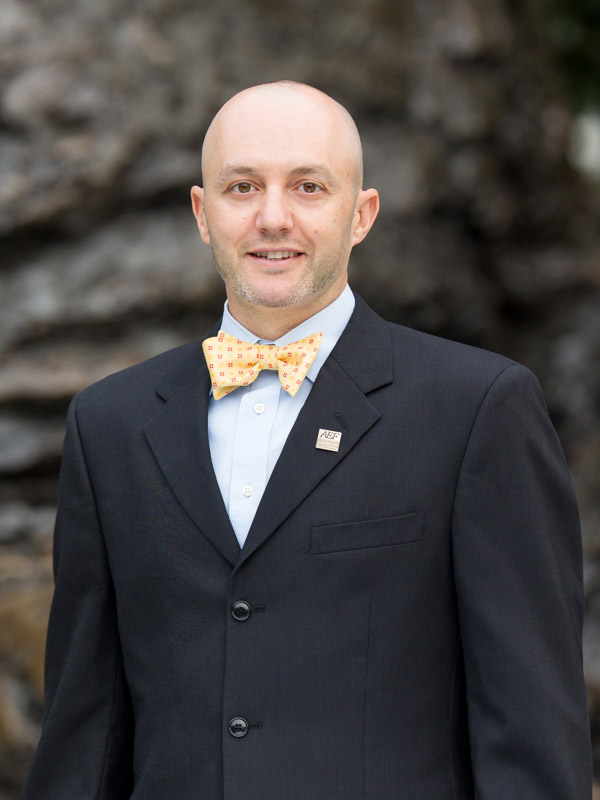 Fellowship Placement: National Aeronautics and Space Administration
Hometown: Owings Mills, MD
Michael Guarraia got his start in education via a slightly different path than most. Graduating from Loyola University in Maryland in the spring of 2000 with an engineering degree, Michael commenced working for defense contractor Lockheed Martin. He soon enrolled in the Engineering Leadership Development Program, and travelled both around the country, as well as internationally to Japan frequently to meet with clients. During this time as an engineer, Michael was also teaching rock climbing part time and volunteering through Big Brothers Big Sisters. He enjoyed the satisfaction of witnessing clients in the rock climbing gym gain skills in his classes and apply them to scale ever more difficult routes. Moreover, Michael enjoyed the energy associated with working with young people through his volunteer work. A career change was in order! As luck would have it, Michael identified a program sponsored by the National Science Foundation designed to bring folks from STEM industries to the classroom. He applied, was accepted and thus ended his engineering career.
Enrolled in the STEM program in 2007, Michael spent one school year student-teaching under the guidance of a mentor teacher while simultaneously earning a Masters of Arts in Teaching from the University of Maryland Baltimore County. Michael went on to teach middle school science in Baltimore County for the next nine years. Throughout his tenure in the public school system, Michael became a department chairperson, and also helped write curriculum for the district, which serves over 100,000 students. During the summers, Michael worked for Achieve, Inc., to help write for the Next Generation Science Standards.
Around this same time, Michael's wife (also a career changer, having earned her PhD in Molecular Biology) had been teaching in private schools, and routinely urged him to consider transitioning. Ultimately, the lure of more freedom to create and teach interesting classes and curricula won him over, and Michael began teaching upper school science at The Park School of Baltimore. There, Michael collaborated with colleagues to develop a new upper school science curriculum, aimed at both leveling the playing field for all students, as well as providing early exposure to both engineering and computer science.
Michael has earned numerous accolades, both local and national, throughout his thirteen years in the classroom. In 2016, he was featured in an NPR story on engineering education for his work guiding students to design and construct a human-powered amphibious vehicle for the Baltimore Kinetic Sculpture Race. In 2009, Michael took part in a Fulbright program in China, having developed curricula to use engineering instruction as a context for teaching English to primary students. Michael has been the recipient of numerous grants from agencies such as the Chesapeake Bay Trust, the Engineering Information Foundation and Lowe's. He has had the opportunity to engage in some truly incredible professional development opportunities, including the Honeywell Educators at Space Academy, National Science Teachers Association New Science Teacher Academy and the Weightless Flights of Discovery Zero-Gravity Parabolic Flight Program. Michael has also served as both a writer and reviewer of curriculum materials for organizations such as Baltimore County Public Schools, Maryland Public Television and the Smithsonian Institute.
Michael is over-the-moon excited to be working with NASA during the 2020-2021 school year to help make STEM education more accessible to all students.