Kama Almasi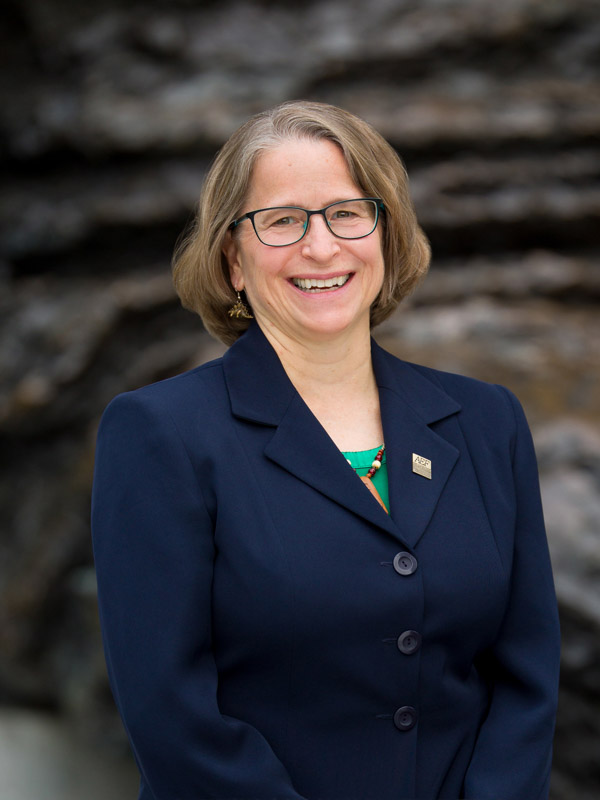 Fellowship Placement: U.S Geological Survey
Hometown: Yachats, OR
Dr. Kama Almasi is a high school and middle school Science and Math Educator with Lincoln County Public Schools on the incomparable Oregon Coast. She is serving her Fellowship with the U.S Geological Survey in Reston, Virginia, working on STEM education projects and equity issues.
Kama earned a B.S. in Asian Studies from Connecticut College (1985) and a PhD in Ecology from University of California, Davis (1998). Her graduate research was on the population and community ecology of invasive plants in Hawai'i. She has published peer-reviewed research articles and made numerous STEM education presentations at regional and national conferences.
After teaching Ecology and Biology at University of Wisconsin, Stevens Point for 5 years, Kama became a K-12 teacher in 2008 to better address the needs for diversity and equity in STEM fields and because it was fun working with teenagers. Working in small, rural schools, she has taught all high school science classes, including AP and dual credit courses. Kama's teaching philosophy is that math and science education should be culturally and personally relevant to students, and centered around inquiry and project-based learning. She especially enjoys seeing the "aha" moments when students recognize the value of math, science, history, reading, and writing to their own lives.
Kama has a long history as a liaison between scientists, community partners, and K-12 educators. She has written numerous successful grants and has taught a variety of professional development experiences for teachers and scientists. Kama has been engaging students with STEM career-connected and project based learning for years. She has taken numerous middle and high school teams to the Renewable Energy Challenge and the Oregon MATE ROV (Remotely Operated Vehicle) Competition. Her proudest moment was in 2017, when she took a high school team to the National Kidwind Competition and they earned an award for their perseverance.