Virginia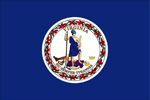 Company:
David Wojick
391 Flickertail Lane
Star Tannery, VA 22654-1908
Topic:
Search, Discovery, and Communication of Scientific and Technical Knowledge in Distributed Systems
Title:
Deployable Concepts for Discovery of Web Based STEM Education Content and Resources
Summary:
This project will develop a toolkit that can be used to find federally funded science education content, as well as to create it.
---
Company:
Electrical Distribution Design, Inc.
311 Cherokee Drive
Blacksburg, VA 24060
Topic:
Advanced Technologies for Electricity Systems
Title:
Model-Based Renewable Resource Risk Assessment Analysis and Simulation
Summary:
This project will combine leading model-based analysis capability and web-based renewable resource monitoring for development of a new operations management risk analysis, mitigation and visualization system. The new approach will be tested using full scale utility system models and data. The new system will be usable by itself at utilities with limited monitoring resources and as part of a fully integrated smart grid solution.
---
Company:
FM Technologies, Inc.
4431-H Brookfield Corporate Dr
Chantilly, VA 20151-1691
Topic:
Nuclear Physics Accelerator Technology
Title:
Chemical Free Surface Processing for High Gradient Superconducting RF Cavities
Summary:
This project will develop a new process that will enhance quality of the superconducing radio-frequency cavities and allow acceleration of charged particles to much higher energies. The process also will improve the cavity manufacturing and result in substantial cost reduction of superconducting radio-frequency high-energy particle accelerators.
---
Company:
Mikro Systems, Inc.
1180 Seminole Trail, Suite 220
Charlottesville, VA 22901-5713
Topic:
Advanced Turbine Technology for IGCC Power Plants
Title:
Advanced Cooling for IGCC Turbine Blades
Summary:
This project will develop a Tomo Lithographic Molding process to enable improved cooling of turbine engines used in power generation and in aircraft. This will allow turbine to operate at higher temperatures and will result in improved performance and fuel efficiency.
---
Company:
NBE Technologies, LLC
2200 Kraft Drive, Suite 1425
Blacksburg, VA 24060
Topic:
Improved Motor Designs and Power Electronics Advancements for Hybrid and Plug-In Electric Vehicles
Title:
High-temperature Packaging of Planar Power Modules by Low-Temperature Sintering of Nanoscale Silver Paste
Summary:
This project will develop a nanomaterial technology that will lower the cost of electrical vehicles, strengthen their market position, and reduce carbon emissions and reliance on petroleum imports.
---
Company:
Virginia Diodes, Inc.
979 Second Street SE
Charlottesville, VA 22902-6172
Topic:
Fusion Science and Technology
Title:
Multi-Band Power Source for ITER Reflectometry
Summary:
This project will develop new technologies that are critical for the US contribution to the international ITER experiment, which will show that fusion can be used to generate useful electrical power. A unique millimeter-wave and terahertz technology will be extended to supply the high frequency power and frequency agility that is required for the ITER diagnostic instruments that are critical to understanding and controlling the burning plasma.
Back to Top
Back to Map