New Jersey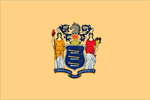 Company:
Exelus, Inc.
110 Dorsa Ave
Livingston, NJ 07039-1003
Topic:
Catalysis
Title:
Catalytic Processing of Biomass to Ethylene & Propylene
Summary:
This project will develop a new, cost-effective, economically viable method for converting non-food biomass into large commodity petrochemicals such as ethylene and propylene.
---
Company:
Exelus, Inc.
110 Dorsa Ave
Livingston, NJ 07039-1003
Topic:
Use of Algae for Fuels Production
Title:
Jet Fuels from Algae
Summary:
This project will develop a new, cost-effective method for converting algae into aviation fuel. It uses new chemistry and catalysts to produce clean, renewable jet fuel of identical quality to conventional fuels.
---
Company:
Princeton Power Systems, Inc.
201 Washington Road, Building #2
Princeton, NJ 08540-6642
Topic:
Advanced Water Power Technology Development
Title:
High-Voltage, Highly-Efficient, Power-Dense Electronic Converter Using Silicon Carbide and AC-link
Summary:
This project will develop an advanced hydro and ocean power electronic conversion system that will significantly reduce the cost of these generation sources and make them more efficient and more compatible with the existing electric grid. This will displace polluting, fossil fuel-burning power generators with a clean, renewable energy source.
---
Company:
Structured Materials Industries, Inc.
201 Circle Drive North Unit 102
Piscataway, NJ 08854-3723
Topic:
Advanced Materials and Technologies for Cooling and Waste Heat Recovery
Title:
NanoEngineered High ZT Solid State Nanocomposite Thermoelectric (ssnTE) Manufacturing for Multiple Energy Generation Applications
Summary:
This project will apply new nano-enabled techniques to Thermoelectrics, a technology for the direct conversion of heat into electrical energy, which will produce dramatically improved operational efficiencies, thus realizing cost savings and improved energy utilization.
---
Company:
Universal Display Corporation
375 Phillips Blvd.
Ewing, NJ 08618-1428
Topic:
Solid State Lighting
Title:
Ultra High Efficiency 100 lm/W Phosphorescent White OLED Lighting Panel
Summary:
This project will increase the efficacy of highly efficient solid state lighting based on phosphorescent organiclight-emitting devices, and thereby enable replacement of inefficient incandescent bulbs, which consume over 8% of the electricity produced in the United States. This will enable the development of high-efficiency, environment-friendly, solid-state, white-lighting sources.
Back to Top
Back to Map