Delaware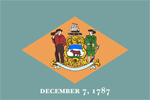 Company:
Compact Membrane Systems, Inc.
335 Water Street
Newport, DE 19804-2410
Topic:
Energy Efficient Membranes
Title:
Novel Ethanol Dehydration Membranes
Summary:
This project will develop a low-cost and energy-saving membrane based process to remove water from ethanol for fuel grade applications.
---
Company:
Compact Membrane Systems, Inc.
335 Water Street
Newport, DE 19804-2410
Topic:
Energy Efficient Membranes
Title:
Novel Membranes for Enhancing Value of Bio-Oil
Summary:
This project will develop a highly economical membrane separation to remove undesirable compounds from bio-oil to improve its quality and stability. Bio-oil is a renewable fuel, but quality and stability of raw bio-oil has to be improved in order to use it as a fuel in engines, gas turbines and boilers, and as a refinery feedstock to produce transport fuel.
Back to Top
Back to Map